"What does it mean to be a part of the Richmond community?" In honor of the 4th annual artoberVA, a month-long celebration of art and culture in the Tri-Cities area, three Richmond creatives answered this question in the form of wearable art. In collaboration with Bonfire and CultureWorks, each artist created a t-shirt design based on one of their own pieces of art as part of artober festivities. T-shirts are available at the Bonfire's Official artoberVA store, with all proceeds benefitting CultureWorks plus a nonprofit chosen by each artist.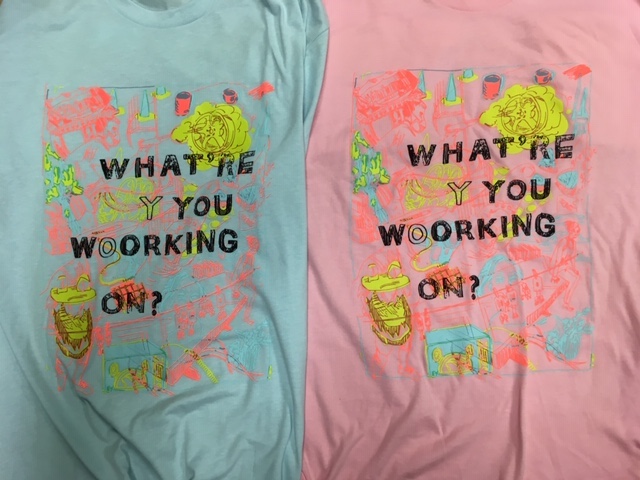 Through her design, Emily Herr, muralist and founder of HerrSuite, honors the thriving collaborative art community in Richmond. Backed by a collage of art created by people in the RVA Makers' Facebook Group, her shirt asks us all "What're you working on?" The proceeds from the design benefit RVA Makers, a nonprofit working to foster community around people who make things in Richmond.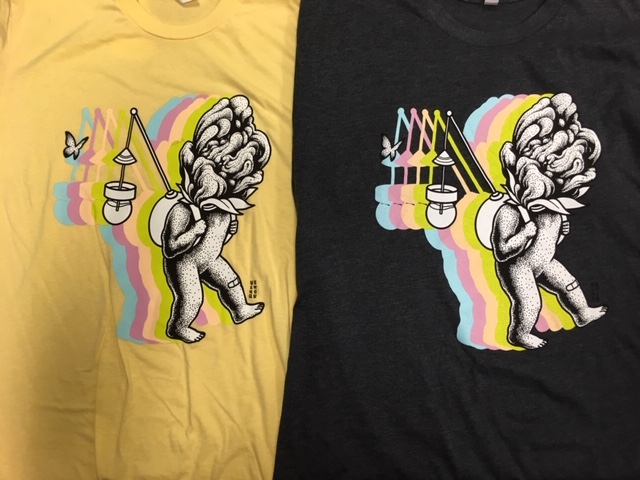 Wingchow, a Richmond-based artist known for her use of distinct amorphous forms, describes Richmond as "a safe, nurturing creative space for me to grow as an artist." She has used Richmond as a home-base from which to grow her art and extend to places such as Washington D.C., Miami, Helsinki, and Hong Kong. Wingchow's tribute to this creative nursery can be seen in her design, "Soft Space." The proceeds from her design will benefit the Rainforest Action Network.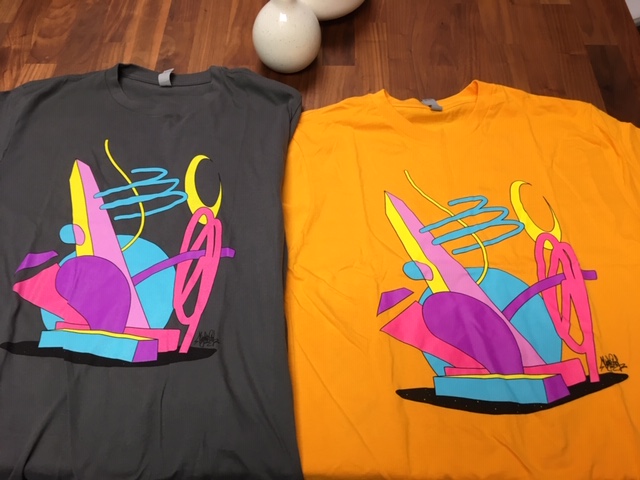 Mickael Broth, also known as The Night Owl, is a sculptor, writer and muralist. He has painted over 200 public murals in Richmond. His t-shirt design is a colorful interpretation of his sculpture "Perfect Bound," which sits in front of the Hull Street Branch of the Richmond Public Library and represents the magic found in opening a book. The proceeds from Broth's design benefit his chosen nonprofit, the Library Foundation.
Follow Bonfire on Instagram to find out about giveaways throughout the month. And visit richmondcultureworks.org/about-artoberva for more about artoberVA!