Grid is a solutions-oriented news platform that celebrates makers, storytellers, and community builders.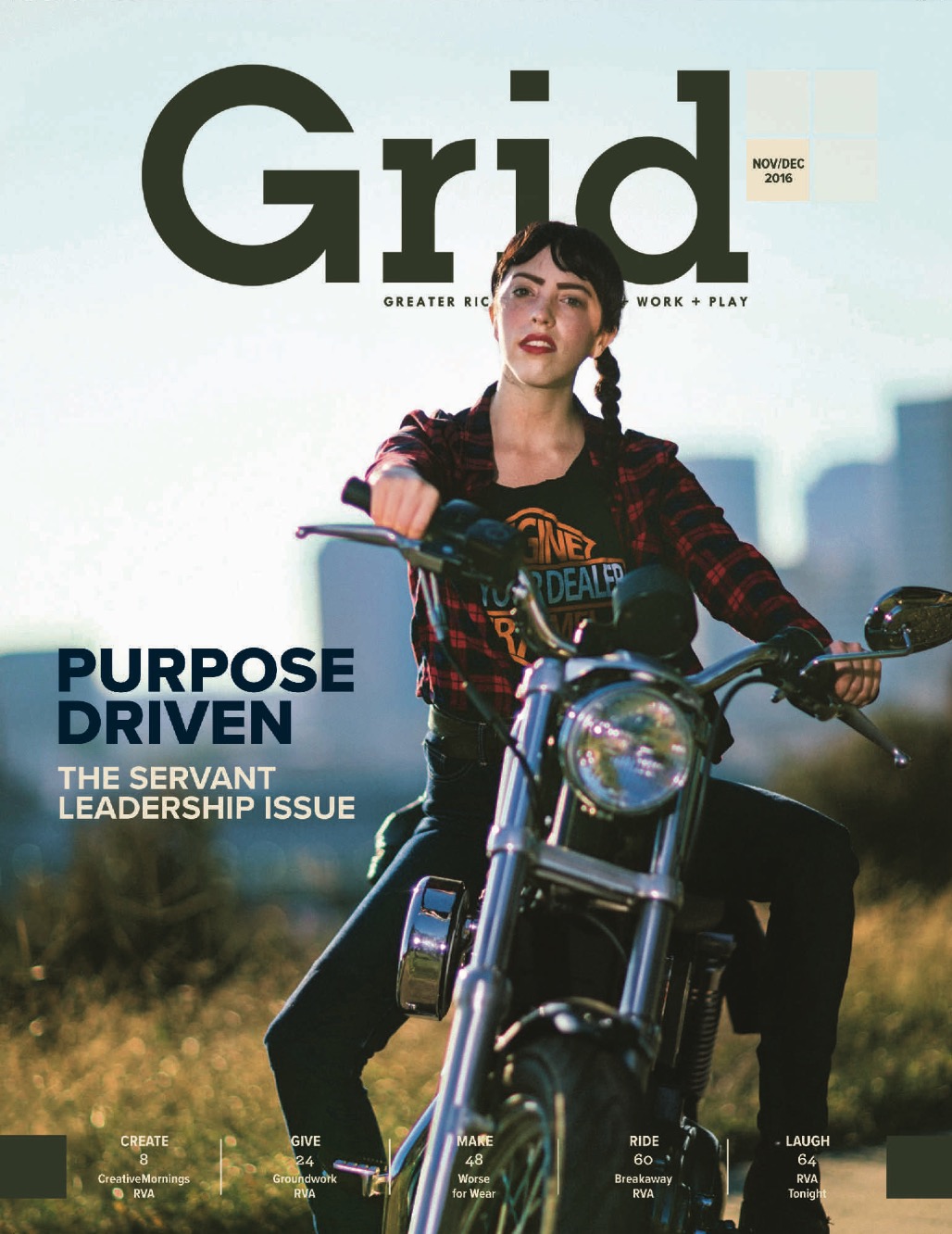 Our goal is to share stories about people inspired by a purpose beyond themselves. We are interested in hard work, humility, authenticity, and stewardship. And most of all, people who roll up their sleeves and push Richmond forward.
As a certified B Corporation, we produce digital content and a quarterly print publication that features Richmond at its best — from startup owners to creators to civic leaders. We deliver our magazine by bike whenever possible, print on FSC-certified paper, use soy-based ink, and donate a portion of our advertising space to local nonprofits.
We hope you enjoy reading about the talented people, small businesses, and community organizations that we feature in Grid as much as we've enjoyed getting to know their stories. Each follows a philosophy and set of practices that are building a more just and caring Richmond. And for that we're grateful.