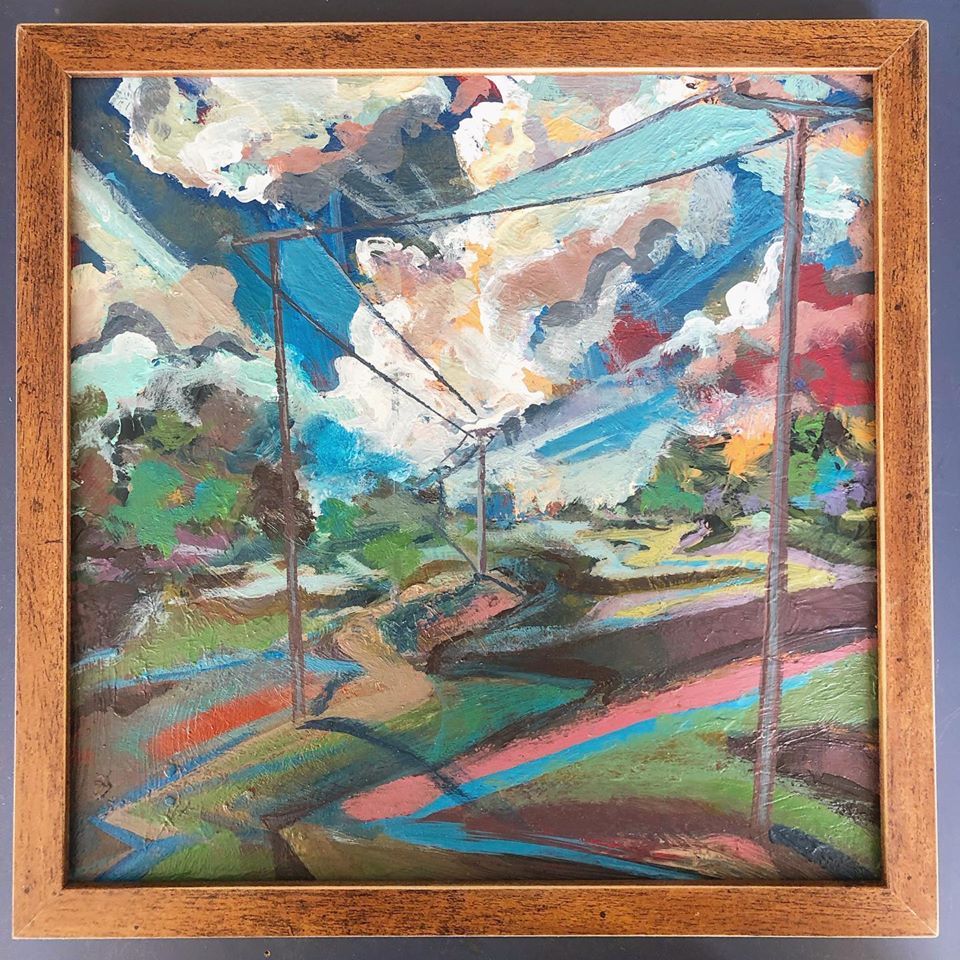 In the midst of the COVID-19 pandemic, Richmond artist Ed Trask did what he does best—he used his brush to show his love for the community he has spent decades painting. The result was a 12×12 piece that he placed on Facebook and Instagram as an impromptu auction last week with 100% of the proceeds benefiting Richmond Restaurant United's efforts to address the immense challenges facing the restaurant industry.
Trask, who in addition to serving as an artist and musician, is no stranger to Richmond's local restaurant scene. As a waiter for over 20 years, he understands firsthand the long hours, low wages, and hard work performed by those cooking and serving the Richmond community while making RVA dining known around the country. For his efforts, the first painting shared online by Trask generated over $1,250 in a single afternoon on his Instagram HERE. The success of the piece inspired him to quickly invite his friends and fellow artists to join him in an effort of solidarity that one week later is now called "Artists for Hope."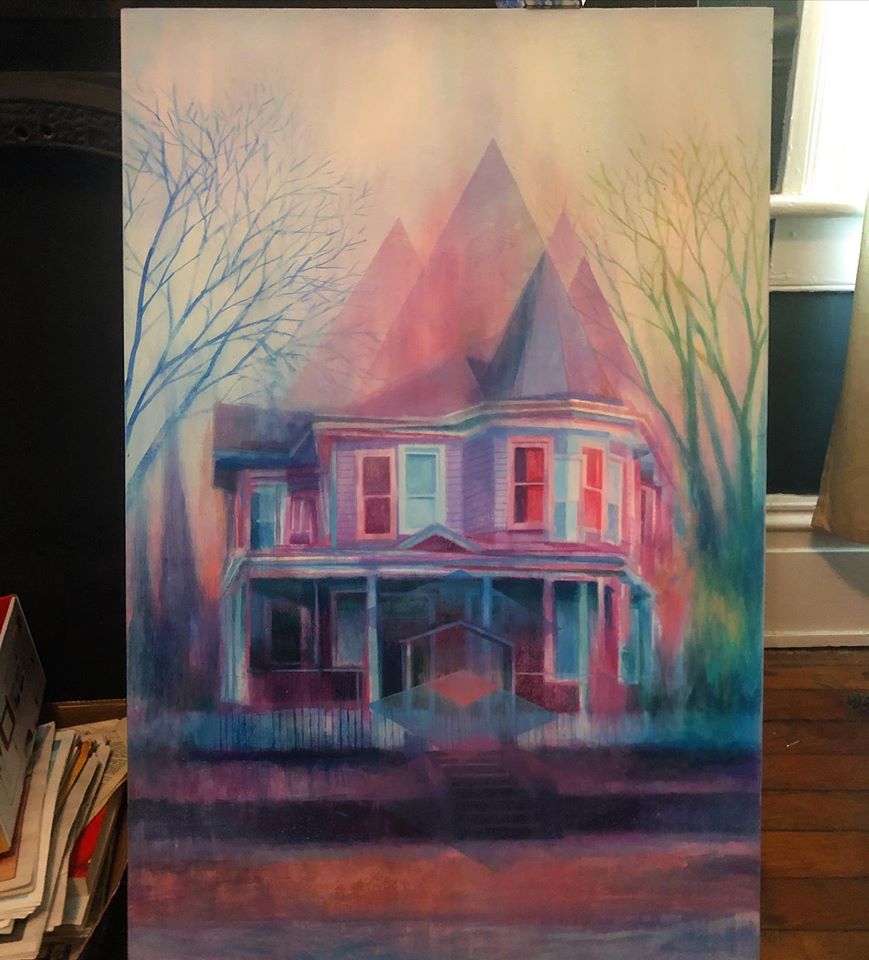 Shortly after completing his initial auction last week, a piece of art donated by a fan, called "Dreaming House" by artist Eli McMullen, arrived on Trask's doorstep. "After I auctioned off the piece for Richmond Restaurants United, the Dreaming House painting showed up at my house with a letter attached." The letter stated, "I saw that you were raising money by auctioning art for Richmond Restaurants United, and it's the perfect way for me to pass on this gorgeous McMullen painting. I hope this brings some color and light to someone's home while also helping our RVA restaurant families." The piece by McMullen is now available for bidding until 10 AM on Saturday, March 28. It is acrylic and spray paint on panel 24"x36" that was inspired by two neighboring houses in Forest Hill that spoke to the artist.
Today, other artists are joining Trask and the Artists for Hope initiative. The network of artists participating is growing and currently includes an all-star lineup such as Hamilton Glass, Eli McMullen, Matt Lively, Steve Hedberg, Tina Palmer, Mickael Broth, Renee Woods Stramel, and more.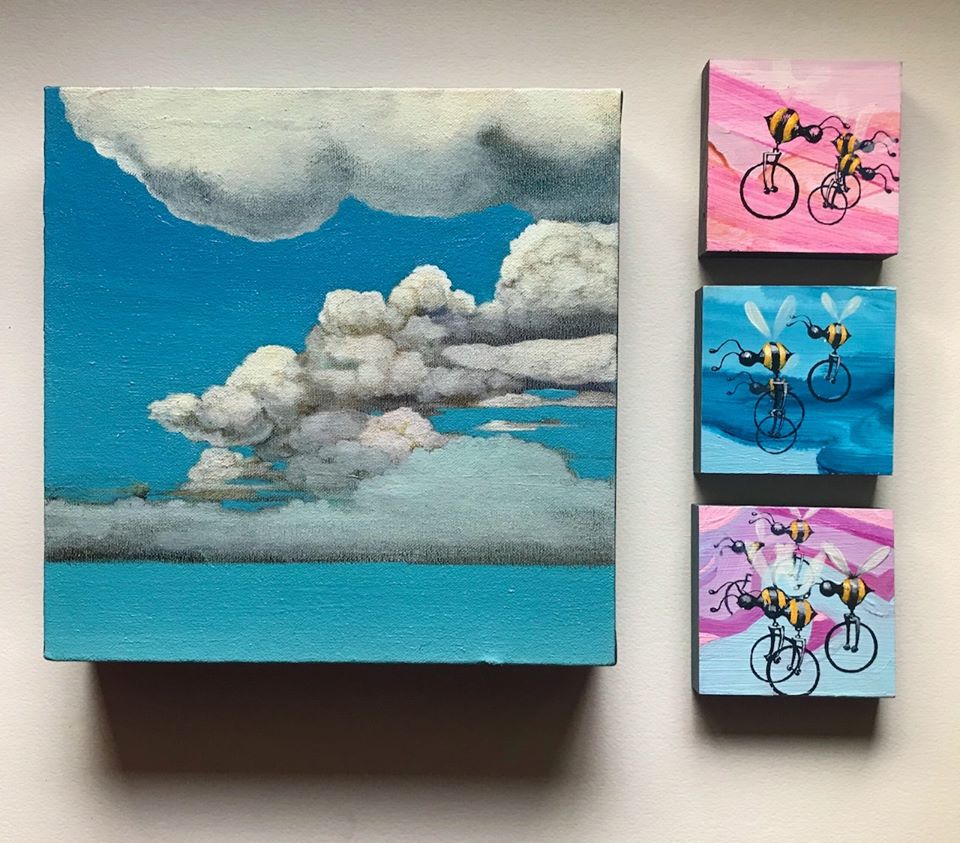 Matt Lively, as example, jumped in this week with a 10"x10" auction piece that he says was painted while in a lawn chair at the beach before the COVID-19 crisis began. Included with Lively's work is a 3-pack of small "Beecycle" paintings. Lively will be donating 100% of the proceeds of the work to CIS of Chesterfield. Lively, who lives and works in Chesterfield, says that he has watched his wife organize delivery trucks to take food by CIS of Chesterfield to kids who only eat at school. To bid on his paintings, Richmonders are asked to simply comment on his Instagram HERE and Facebook page with their bid. Lively says that bidding will end at 9 pm, Friday, March 27.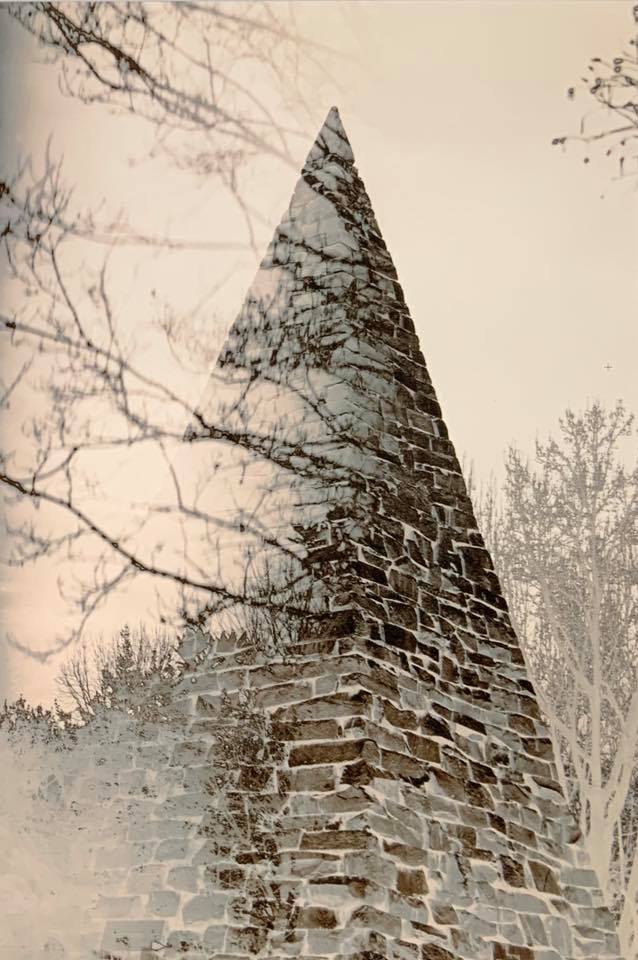 Renee Woods Stramel, a Richmond based artist, is auctioning off a black and white photograph of the pyramid in Hollywood Cemetery. She says her photography would have been auctioned at the READ Art Show benefitting the New Community School before the event was canceled due to COVID-19. She will now donate all proceed of the work to the school's efforts to help kids with dyslexia through the Artists for Hope initiative. Her print is 1 of 5 and is 8" x 12" in an 11" x 17" frame. Her auction for Artists for Hope will take place on Facebook and end at 10 am on Saturday, March 28.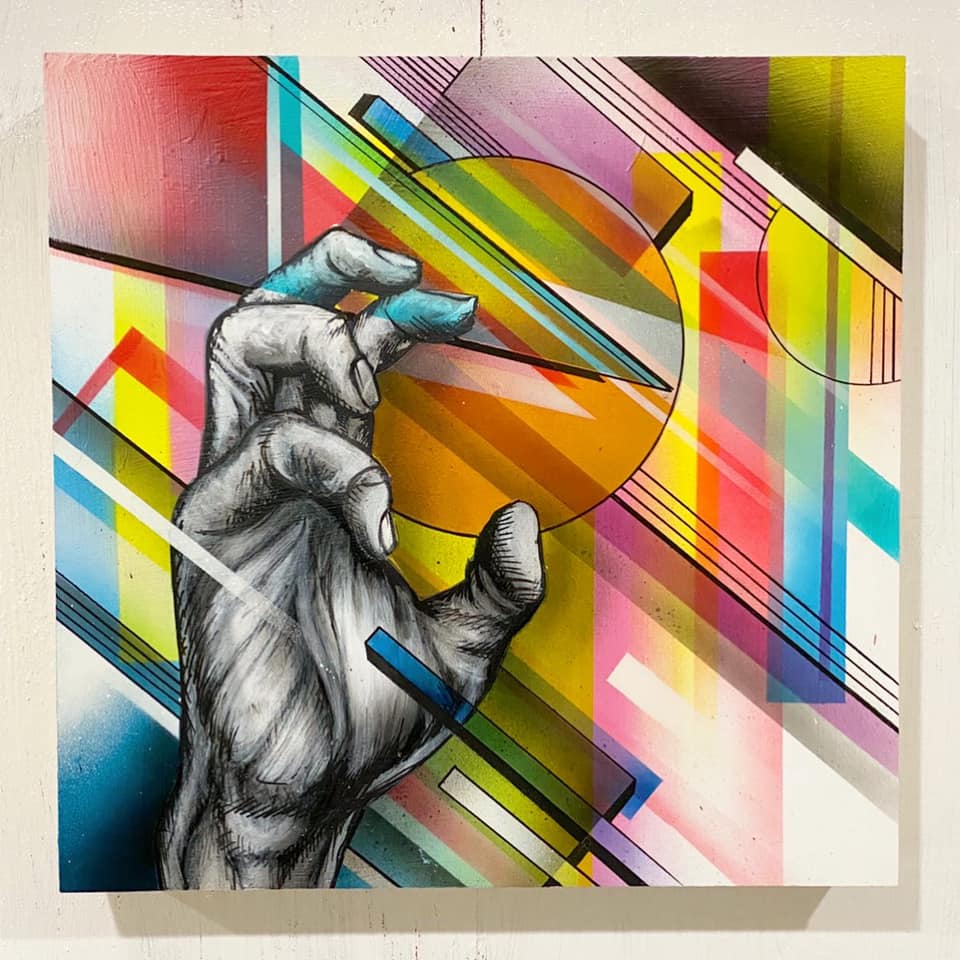 Artist Hamilton Glass has joined Artists for Hope with a 12"x12" painting that is titled, "Reach for the Sun #1." Glass will donate 100% of the proceeds of his painting to Girls For A Change. "During this difficult time, with so much uncertainty in the world, the least I can do is do what I do best to help out," says Glass. To bid on his painting, Glass is asking Richmonders to comment with their bid on Facebook and Instagram HERE (bidders can also message him privately). His auction will end at 10 pm Friday, March 27.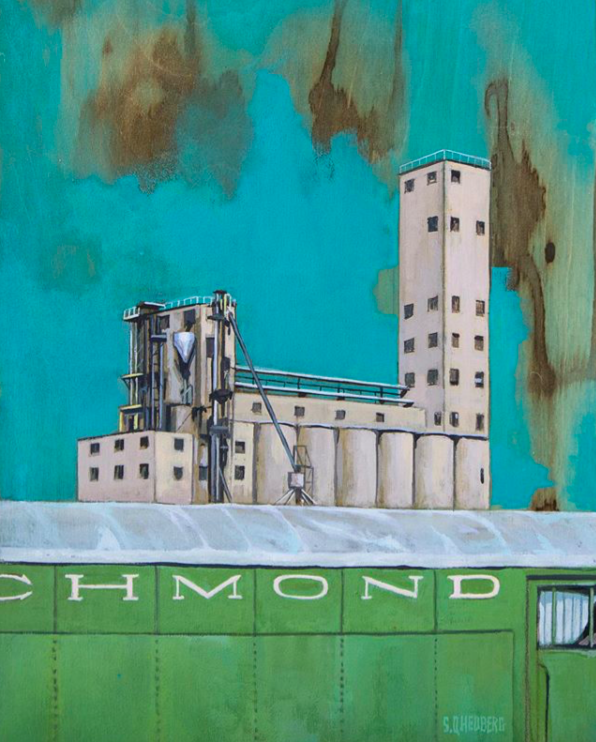 Steve Hedberg has joined the movement this week with "Southern States No. 8," a 11"x14" piece that is fresh off the easel, with 100% of proceeds benefiting Help The Staff RVA. Hedberg says that he will have the piece finished with a wood shadowbox style frame at no extra cost. The auction for "Southern States No. 8" will take place in the comment section of Hedberg's Instagram HERE, until 8 pm Friday, March 27. "With so many people who need help in this crisis, we feel this is a great way to help fill a need with our art," says Hedberg.
As the Artist for Hope movement organized by Trask continues to grow others are joining in as well, including Richmond Grid as a media partner and Ellyn Parker, known for her contributions to public art and placemaking. Grid and Parker will combine forces to publicize and promote the efforts of Artists for Hope through ongoing updates found at www.richmondgrid.com and cross promote the movement on social media channels by Richmond Grid and participating artists. And for the artist who started it all, check Trask's Instagram here for his latest auction item.
As the Artist for Hope movement evolves, check this handy Google link for updates on participating artists, their causes, and where to bid HERE.