We've partnered with The Cheats Movement, in collaboration with Bizhan Khodabandeh, to publish VOICES digital magazine, a community project reflecting a truly historic time. The digital magazine, featuring 26 essays and 40 photographers, is available for download on The Cheats Movement (https://thecheatsmovement.com/download-richmond-grid-x…) and Richmond Grid websites (https://richmondgrid.com/voices).
VOICES is a community essay project created by The Cheats Movement with the goal of highlighting community voices that reflect the times we're living in. The Cheats Movement blog launched the series by offering a place for reflection and critical thought where there were no wrong answers (and no wrong essays). As a result, our community quickly responded by submitting essays on race, protests, COVID-19, relationships, leadership, and just about anything you could imagine over the past year and a half. The only guidance was that each writer's essay had to reflect these unique times and come from their unique vantage point. Over time, the Cheats Movement collected 40+ essays and published 26 in Series I online. In addition, Cheats published over 40 amazing photography essays from 32 photographers. This fall, Grid partnered with our good friend Marc Cheatham, founder of The Cheats Movement, to further highlight the phenomenal community members participating in his project by co-creating a digital magazine designed by the talented Bizhan Khodabandeh to archive the work and to inspire the next installment in the series!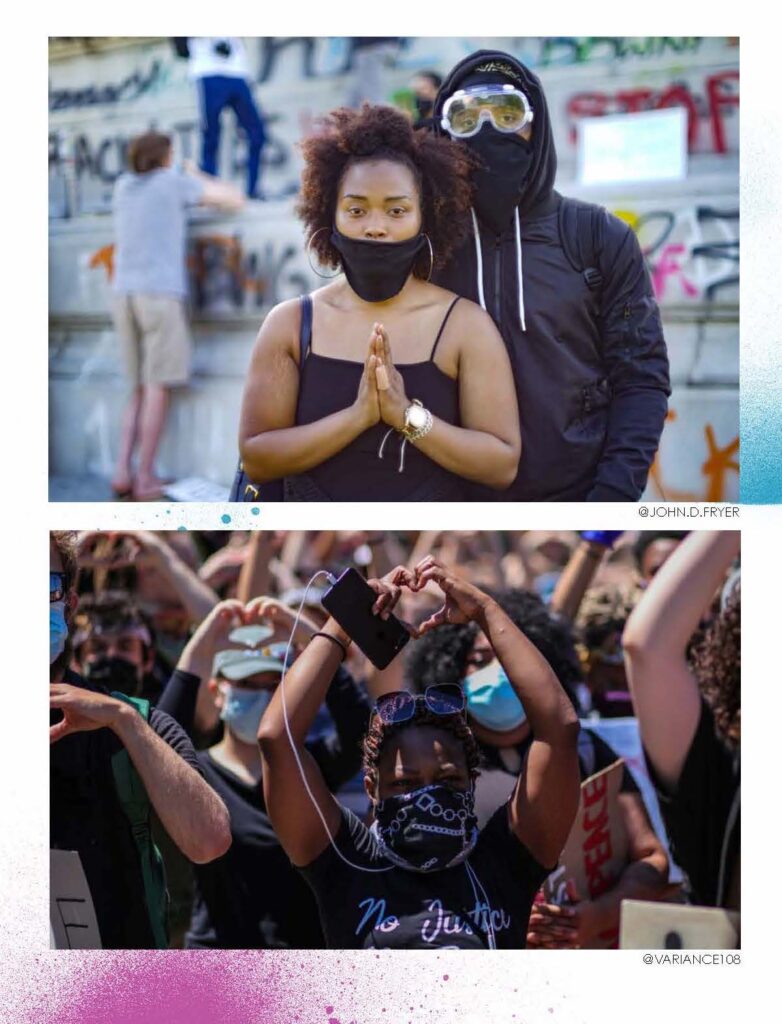 Essay Contributors include Julian Hayter, Angelica Garcia, Chance Fischer, Tawnya Pettiford-Wates, Lauren Garcia, Marland Buckner, ZBey Tha Poet, Nicole Mason, Prabir Mehta, Patricia Bradby, Duron Chavis, Free Bangura, Kim Young, Siona Peterous, and R. Anthony Harris.
Photography Contributors include Dave Parrish, Joey Wharton, Chandler Mann, Risa Gomez, John Freyer, David Kenedy, Kegham Hovsepian, Jamie Patterson, Samia Minnicks, Christopher Smith, Brian Palmer, John Donegan, Sean Paul Mayfield, Landon Schroder, Eric Foster, Christian Ross-Carter.
We hope you'll download the digital magazine AND consider submitting work for Series II next year.