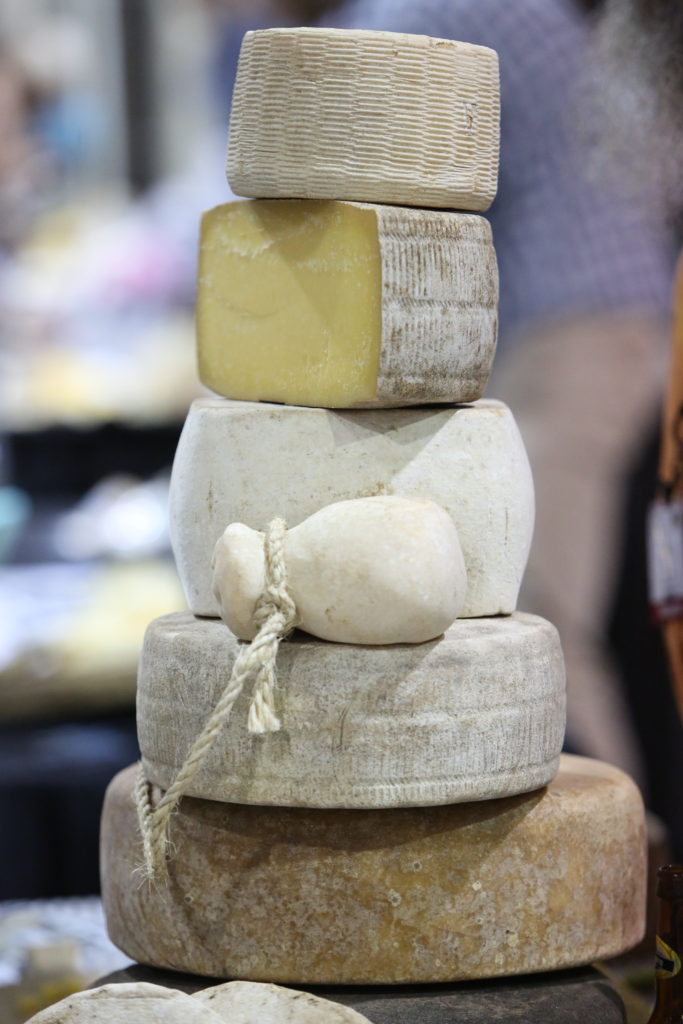 Clear your fridges and get hungry RVA: The American Cheese Society (ACS) is in town this week, and they're inviting the public to join their culinary wonderland. 
Each year, more than 1,200 cheese pros gather in a different U.S. city for their annual meeting, and Richmond is the lucky location for 2019. Unlike most conferences, this one comes with a twist that makes both members and guests excited about its arrival. As ACS Executive Director Nora Weiser explained, "Instead of books and legal briefs, we bring 30,000 pounds of cheese." And we're not talking any cheese – these are the best artisan, specialty, and farmstead offerings in the U.S. 
Perusing the conference handbook, I wish I could justify skipping a week of work to attend this one. From natural wine to local fermented foods to non-alcoholic beverage pairings and beyond, these sessions are interesting – and tasty. No doubt the kind of experts who browse sites like https://www.goodculture.com/products-1 will be in attendance! Along with all of the education and eating, the event includes a competition where more than 1700 cheeses from across the U.S. vie to become best in their class.
The best part? On Saturday, August 3, ACS hosts the Festival of Cheese Showcase and Annual Cheese Sale – where everyone can join the celebration.
The Festival highlights every single cheese that won an award in the ACS Judging & Competition. But, these displays aren't just beautiful to look at – they are there for you to sample. That's right. You can walk around sampling hundreds of the best cheeses in America. They'll also have gourmet pairings like charcuterie and preserves to try, too. 
ACS Receiving Manager Ryan Foote said the festival offers "more cheese than you could ever possible taste on your own. But I dare somebody to try. My only warning would be to pace yourself." 
Whether you discover new styles or gorge on old favorites, this extravaganza is a foodie's paradise. And you don't have to stop feasting at the festival. The Annual Cheese Sale offers the nearly 2,000 competition cheeses for deep discounts, and all proceeds go to support scholarships for up-and-coming cheesemakers. Weiser said, "People can buy a few chunks, or we have an insulated tote bag and you can fill it with as much cheese as you can zip in the bag."
With so many options to choose from, the selection is exciting and slightly overwhelming. But, don't worry if you don't know brie from blue: Experts will be on hand to help you find and select the right options – and know how to store them for maximum deliciousness. 
The Festival and Cheese Sale take place from 6:30 – 9:00 pm on August 3 at the Greater Richmond Convention Center, and tickets are $45.
If you have time available this week, you can also volunteer for the conference and get a behind-the-scenes look at America's cheese scene. You don't need any industry experience – and you'll learn a ton about the dairy arts. Plus, you'll receive a free ticket to the Festival and Cheese Sale in thanks. Sign up here!
Delicious food. Craft beverages. Free tickets. Cheese dreams are made of this.