Real Local RVA is in the midst of their origin story.
Three years in, and they've created a robust group of independent, like-minded businesses and advocates that are invested in creating a better local community through food. "It comes down to asking yourself: What kind of city do you want to live in?" says Real Local co-chairman Hunter Hopcroft. "For us, it's a community comprised of local businesses that invest in each other and our local economy."
As Richmond grows, the existence of outside influence becomes increasingly apparent in the form of new large-scale developments, chain restaurants, and big-box retailers becoming everyday news. With these come the proliferation of industrial meats and produce from massive corporations devoid of any local interest.
Founder, Rick Hood, believes Real Local can be the first line of defense against the dark cloud of vapid growth. "With factory farming the industrial norm, more conscious local eating will bring integrity and accountability back to our food system," he says. "Real Local RVA wants to defend what is real and authentic about the Richmond food scene."
The question is, how do you promote more conscious local eating? For small local food businesses, sourcing products from small local producers is significantly more difficult and less cost-effective than buying from large distributors. Moreover, distributors procure crops from farmers who do large-scale production through commercial and industrial Greenhouses with better infrastructure and facilities. These crops are mostly grown organically with natural fertilizers and simulators to provide the customers best service.
However, a lot of stakeholders on both sides (local producers and large distributors) just don't know how to make the connection. It also matters what goes into producing these food items. The food grade pumps, for example, could help the production continue smoothly by ensuring that there are no chemical spills or anything like when the food is being produced.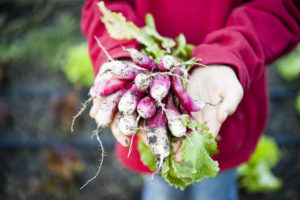 Hood has an answer for that. "A key value within the group is collaboration. We believe that we are stronger collaborating rather than competing," he explains. "Helping each other provide more and better local foods is a value that the public appreciates and builds community relationships."
Real Local RVA goes beyond an email newsletter or a logo on a menu. It hosts regular meetings focused on networking and community education, connecting producers with potential customers and vice versa. Making local products more easily accessible to a wider audience via these connections is quite possibly Real Local's greatest value, and what drives many members to be involved.
Amy Hicks owns and operates Amy's Garden, a local USDA-Certifed Organic produce farm in Charles City, and joined the collaborative specifcally for this reason, even if she doesn't beneft directly. "Real Local is concerned with quality, authenticity, and education in the local food movement. Modern conveniences aside, the groundswell is upon us for the type of small businesses we are involved with," says Hicks. "Aligning myself with a group like Real Local is great to help focus the effort!" As she sees it, it's the next step on a path she's been traveling for years, and an opportunity for her to pass on the knowledge she's gained through experience.
In the long-term, Real Local aims to create lasting effects in Richmond's local food scene via education, legislation, and regulation. In the short-term, Hopcroft says, "[We] will be the go-to resource for anyone in our community looking to advance the local food movement. We have loftier long-term goals, but for now we're focusing on getting all the right people in the room.