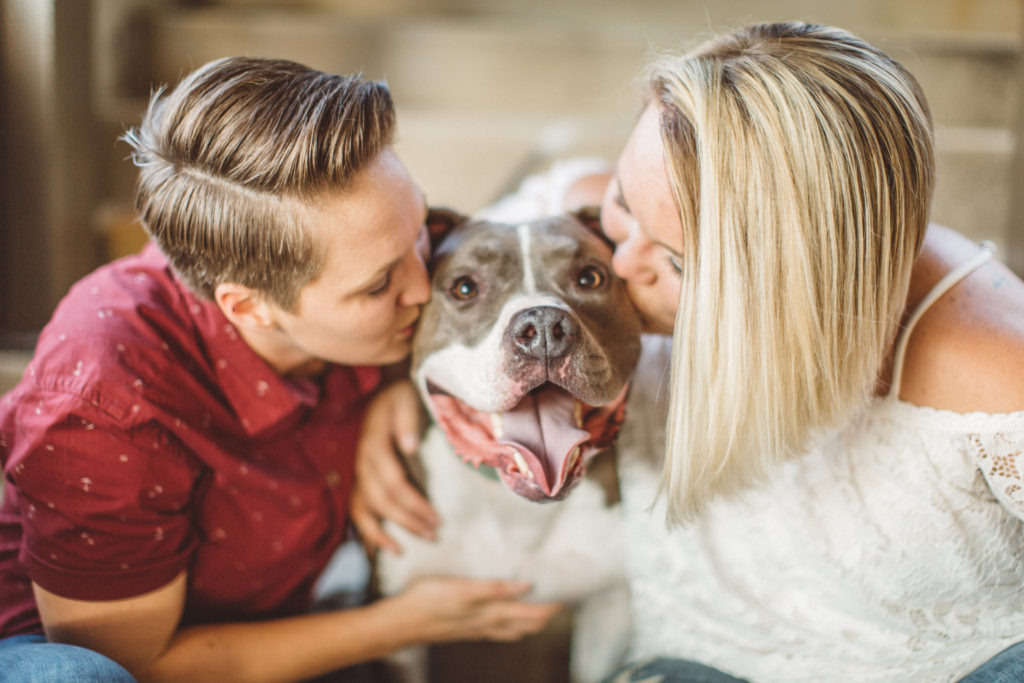 Since 2016, Kelley Blanchard has been on a mission to reshape the image of America's most bullied breed, the pit bull. Determined to fight fear and misperceptions head on, Blanchard launched The Richmond Pit Bull Project to bring attention to rescuing and rehabilitating the American pit bull terrier and dogs with bulldog lineage. And as part of her ongoing efforts, Blanchard published her first book, 101 Pit Bulls, in 2016 featuring professional photoshoots of pit bulls living in RVA. Due to its popularity, Blanchard is set to release a follow up to 101 Pit Bulls this May.
"I really want the second book to speak volumes of our pit bull-friendly community here in Richmond," explains Blanchard. "It has been such a privilege to enter the lives of hundreds of dogs and their families, listen to their stories, and share their happiness with the world."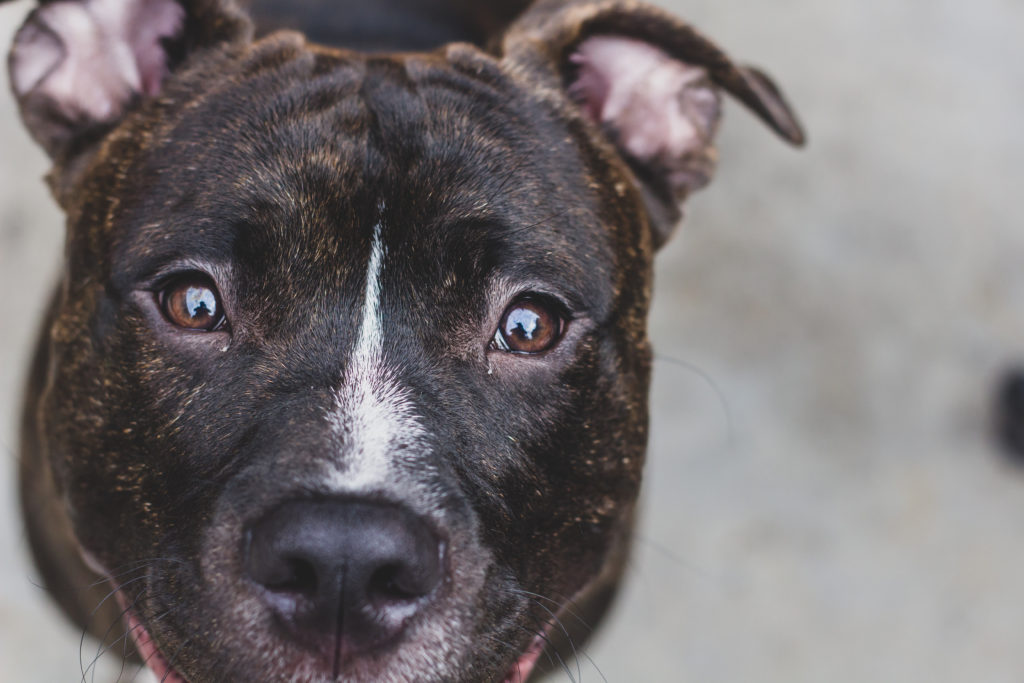 Beyond the beautiful imagery of pit bulls by local photographers, Blanchard wants her upcoming publication to bring awareness to the abuse many pit bulls suffer. "You inevitably have to ask yourself, 'How can I help? How can I save a life or lives?'"
Blanchard hopes Richmonders will visit a local rescue organization to adopt a pit bull or at least become educated about the breed after reading her book. She also would like to spark a community discussion about pit bulls.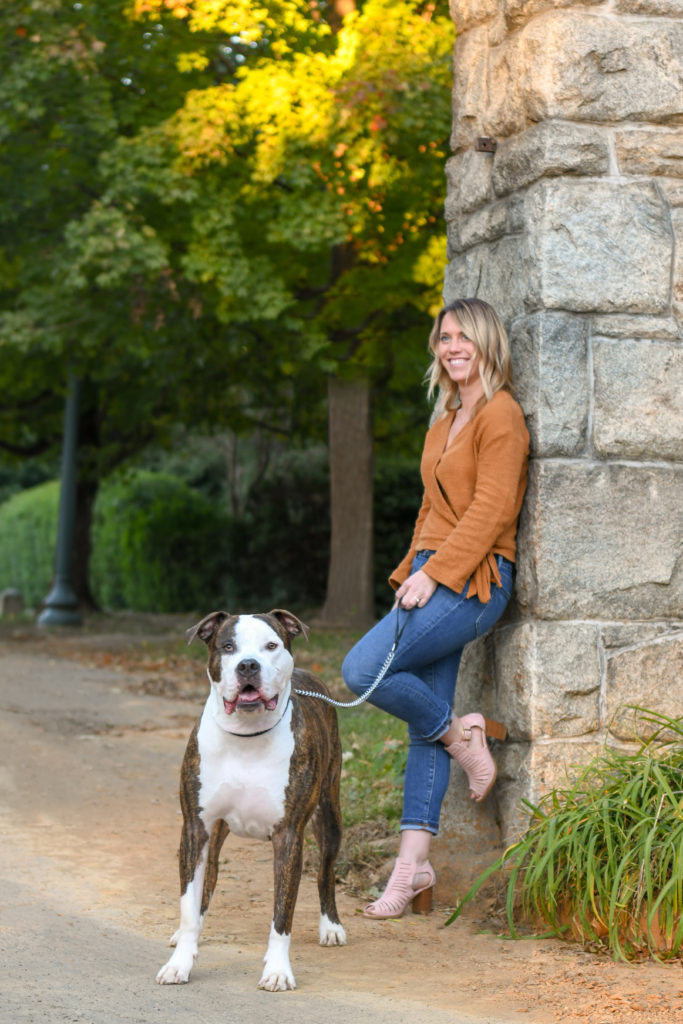 "It only takes one voice to alert Animal Control to someone neglecting their pit bull or encouraging dog fighting. I want this book to encourage everyone to talk about pit bull-type dogs…bring the issues to the surface, change a mind, save a life, donate to a shelter or rescue, put dog abusers away, educate those who want to get more involved, and honor those who have dedicated their lives to advocating for these dogs."
101 Pit Bulls Volume II is sponsored by River City Veterinary Hospital, Nautical Dog, Posh Dog Knee Brace, RedRidge Pet Market, and High Point Barbershop & Shave Parlor. The new book will feature some returning local photographers as well as new photographers, including Blanchard, behind the camera. Other photographers you'll spot in the new release include Ashley Calkins, Denna Sussman, Kourtney Smithson, Murdock Snarr, and more. Readers will also find a heavier emphasis on families with pit bulls in Volume II.
"I think the message the book is sending can only be  stronger by spotlighting the individuals and families who advocate for their pitties and are proof that these dogs are  inherently loyal, smart, silly, loving, and greatest of all, GOOD," says Blanchard.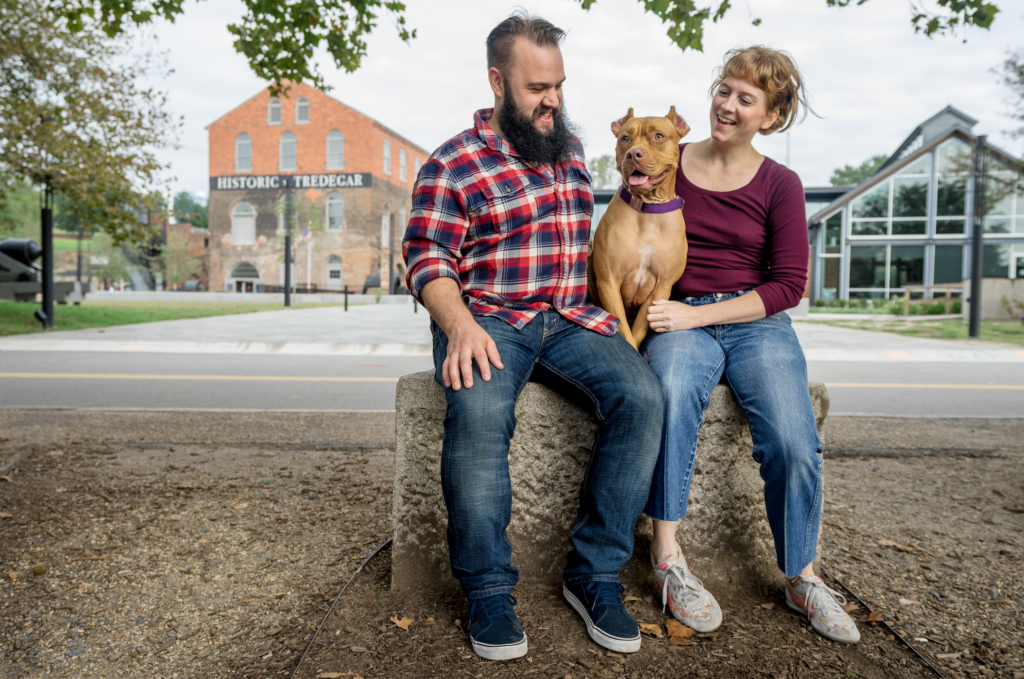 A book release celebration for 101 Pit Bulls: Volume II is planned for Saturday, May 25 at Shiplock Brewing Company. The event will offer an opportunity to pick up a copy of Blanchard's book as well as meet and interact with pit bulls and their owners. For more info, visit www.101pitbulls.com and Book Release Party.