Hull Street is back. In recent months, Richmond has been treated to news of the soon-to-open Butterbean Market & Café, Hot Diggity Donuts, and Dogtown Brewing—all coming to the area affectionately known as Dogtown. In addition, residential development is continuing to rise, an upcoming sculpture by local artist Mickael Broth is in the works, and the neighborhood earned bragging rights when Sportscar Workshops moved from Scott's Addition to the bustling Hull Street corridor.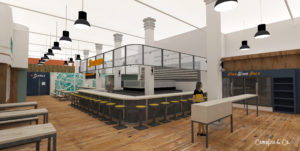 Readers of Dogtown Dish, an online news source detailing Manchester's happenings, and other Southside business owners have long understood the beauty found in this historic neighborhood. Seeing beyond the empty lots and vacant buildings, community leaders like Michael Hild and Laura Dyer Hild have worked for years to bring attention back to the once-thriving Hull Street business district.
Owners of Dogtown Dish and Anderson's Neck Oyster Co., the Hilds are no strangers to local business. With over 20 properties in the area under their belt, the couple continues to invest in Hull Street and the overall Manchester District at lightning pace. This spring the Hilds will bring craft donuts to their 1213 Hull St. building, which was once home to the Jones-Green Shoe Company. In addition to made-to-order donuts, the location will boast four newly renovated apartments on the second floor.
Going beyond just sweet treats, the Hilds will also open Butterbean Market & Cafe at 1204-1206 Hull Street, which was once the A.A. Adkins & Co. Furniture store. This urban market and cafe will be led by chef Daniel Scherotter and will offer dine-in and carryout options.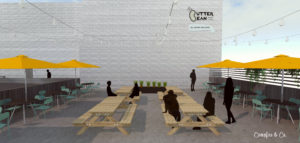 And perhaps the most buzzed-about development, Dogtown Brewing Co. is also on tap for late 2018 in the former Thalhimers department store located at 1209 Hull St. This multi-story beer hall will feature a frst-foor brew pub and a two-story brew house producing 20 beers onsite and a canning line, plus a stunning fourth-foor rooftop deck with 360-degree views of downtown.