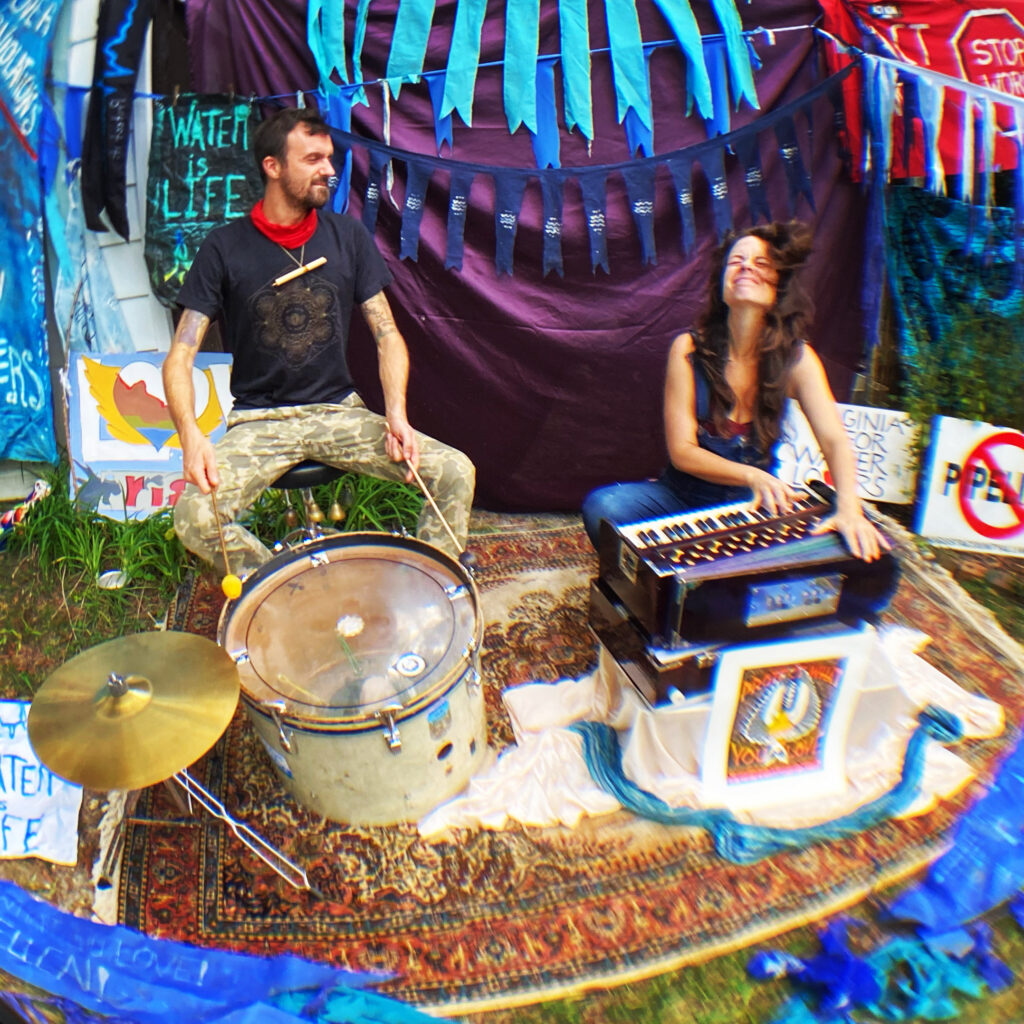 It's only the second month of 2021 and I'm already looking for a balm, a tonic, a medicine — anything for these tumultuous times. My usual escapes just aren't quite cutting it. The evening (afternoon) cocktail isn't softening the edge like it used to. I can no longer sidestep my reality with spiritual bypassing, chronic positivity or philosophical convolutions. As someone once said, "Sh*t is getting real."
Crises continue to converge from every direction, and if you are living in the same world as me, you are probably asking, "Where do we go from here? Where do we even start?"
In your search for coping mechanisms and tools of transformation, may I offer Høly River's latest album Courage. Written in September 2019 by two Richmond based musicians, the album was created just a few short months before the eruption of ecological, human health, and justice issues. 
"Courage ended up being an accidental perfect anthem for the experience of 2020," says Høly River front woman Laney Sullivan. She and her partner, Jameson Price, have made music together for 10 years (formerly under the name Lobo Marino). The duo believes that music is a powerful tool for manifesting things in our lives and in the world at large.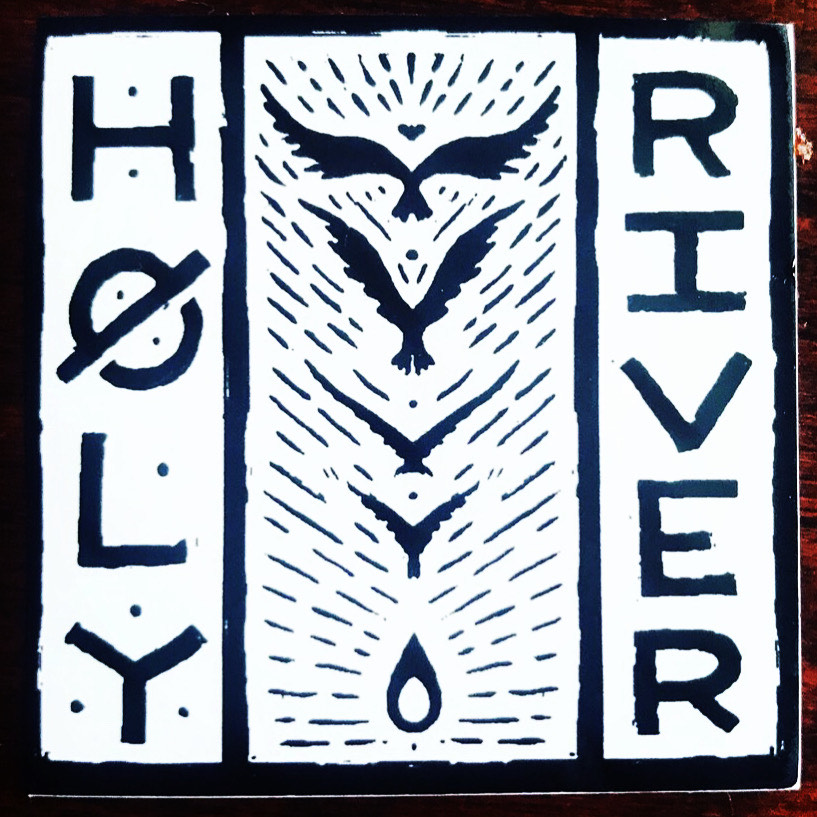 Sullivan sees each album as its own pilgrimage. Courage, as an example, was written during a rare retreat last year when the duo was able to pause, focus on writing, and begin a new journey together. With the emergence of Covid-19 at the time, the musicians were forced to shift their energies from a world tour to instead self-releasing an album and creating a series of new music videos. And boy, are we lucky they did.
I was excited to throw on my headphones and hit the trails with Courage. I usually use music to escape, to avoid those ever-present inner voices and the fear that drives them. But this time was different. Instead of staving off the self-criticisms and bouncing me along in a distracted diddy, Courage forced me inward, to a place of true listening. Maybe the wisdom and solace we seek has been with us all along.
In Høly River's classic harmonium ballad-style, the title track starts my journey out on an encouraging note. The driving bass drum gives my steps some spark along the path of self-discovery. Sullivan's prayerful chorus reacquaints me with my connection to the Earth and the power of our natural world. Maybe the laws of nature are not to be escaped but embraced.
Look within and you'll see a star,
Spark of sunlight begins to grow
Grow the ground as it turns to soil
that soil the center of us all.
"Know/No"'s steady guitar walks me hand-in-hand with the shadow of my psyche, largely instilled in us before our conscious knowing. Now exposed, the buzz of the didgeridoo that begins "Spirit Riot" shakes me into my inevitable transformation.
"After three years of the full effect of the Trump era, it felt like everything was at a breaking point," explains Sullivan. "There is only so much that we all could bear and it was important for the music to express a more jagged edge and willingness to fight. The song (and video) 'Spirit Riot' is the epitome of this. It was written about the tree sitters who are putting their bodies in between giant machines paid to rip the mountains apart by corporations."
Sullivan and Price have been supporting the tree sitters while working with environmental coalitions to stop the construction of the Atlantic Coast Pipeline (cancelled in 2020) and the Mountain Valley Pipeline in Southwestern Virginia.
I can already feel that this is not just an artistic voyage for these two. Every layer of their existence embodies their message of integrity and environmental respect. In addition to creating their home in Richmond, called EarthFolk, where they live lightly on the land, they founded the Fonticello Food Forest where they distribute free soup and produce to the community. They are also connected with Richmond Food Not Bombs which provides free groceries to those who need them in Monroe Park as well as Artivism Virginia, a group that creates media to support Virginia environmental nonprofits and campaigns. So that's what authenticity looks like!
Onward I go, gaining speed, into the propelling trance of "Visions." Opening myself to the universe, I am hit with the raw truth, melted down and reformed (the part we'd all probably rather skip). "Refining's" haunting banjo melody informs us that deconstruction cannot be avoided, but is actually a beautiful step in our thriving. Alchemization clears the stage for new growth, and its potential lies within all of us.
It's burning off, impurities rising
It's melting down, shape refining
Refining Refining Refining
My incineration complete, I am refamiliarized with my cyclical nature in the ode to the "Seasons" where I learn to celebrate my humanness, my vulnerability and my place in the cycle of death and rebirth, production and regeneration. "There is always a temptation to have unending growth and production. We try to recognize that pattern within ourselves and let go of forced expectations," explains Price about their music and art. Courage illuminates our place as a piece of the whole, rooted in our bodies, not separate, not transcendent, not dominant, but fundamentally linked and indebted to the very ground we stand on. "Sing hallelujah for the seasons grow us, change us as they do."
With growing resolve, I march along, repeating the mantra offered in "Slow Down and Wait." Contrary to our internalized capitalist mindset, this progress cannot be rushed, or forced with dominance or control, but only allowed to unfold by honoring our inner voices, facing the fears and listening deeply. Finally, I dissolve into timeless oneness with "The Wind Within." This wordless ephemeral space in between is where I can finally feel the intuition and wisdom bubble up. It's like those first solid steps on the shore after being tossed around by a rough ocean. With a new grasp on the solidarity and strength of the ground below us, the water coursing through us, and winds that surround us, I can feel how true power is actually reverence. Accessible at any time, our connection to our home is our most valuable toolset.
So much more than an artistic expression, Høly River's Courage is the call, the guide and the experience all rolled into one. Through their art, music and actions, Laney Sullivan and Jameson Price offer us a therapy, a pulsing deep dive into the interwoven realities of our bodies and our earth. What can we learn from honoring these connections instead of avoiding them? What will you discover in your journey to inner space? When you are ready to begin your own unraveling and reformation, throw on some headphones and find a trail. "It takes intention to forge a new way."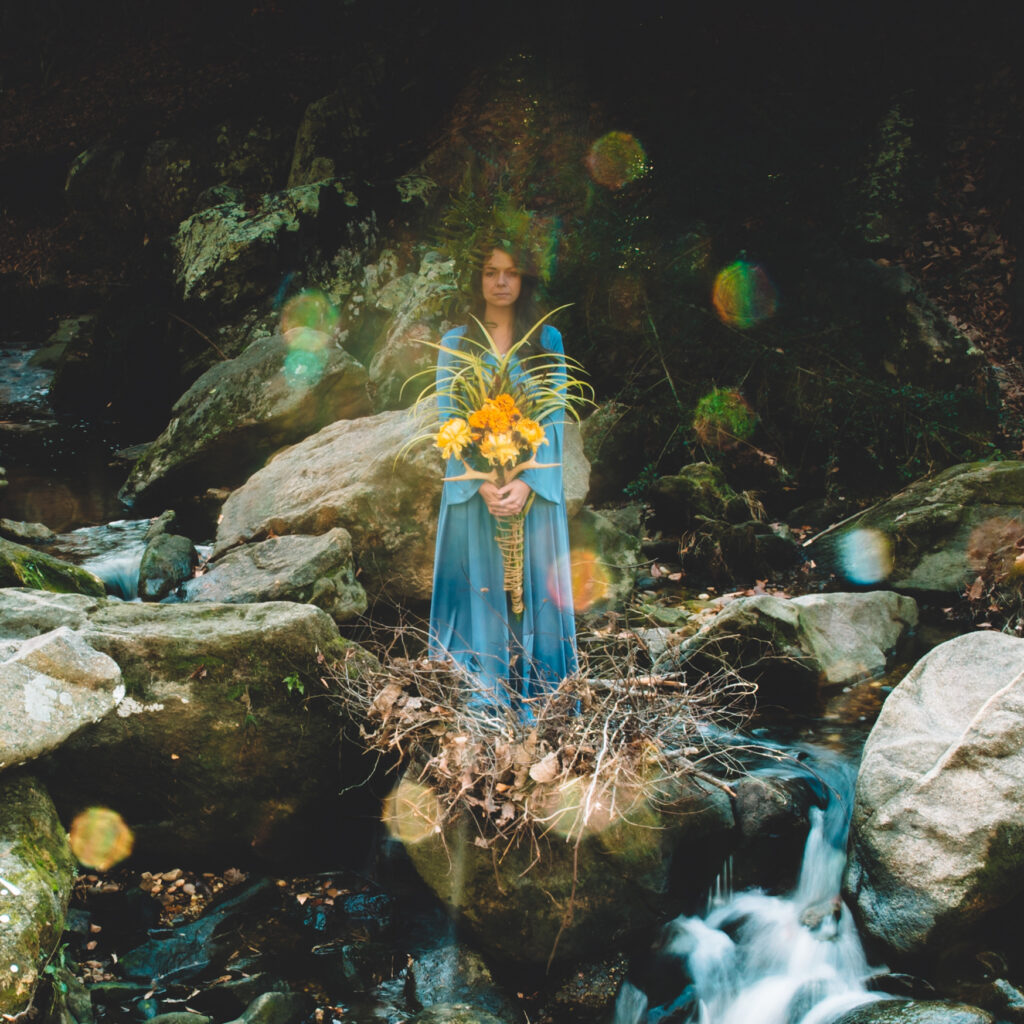 You can listen to Courage by Høly River on all streaming platforms or download it on bandcamp at https://holyriver.bandcamp.com.
To follow their journey, connect with Høly River on instagram @holyrivermusic.