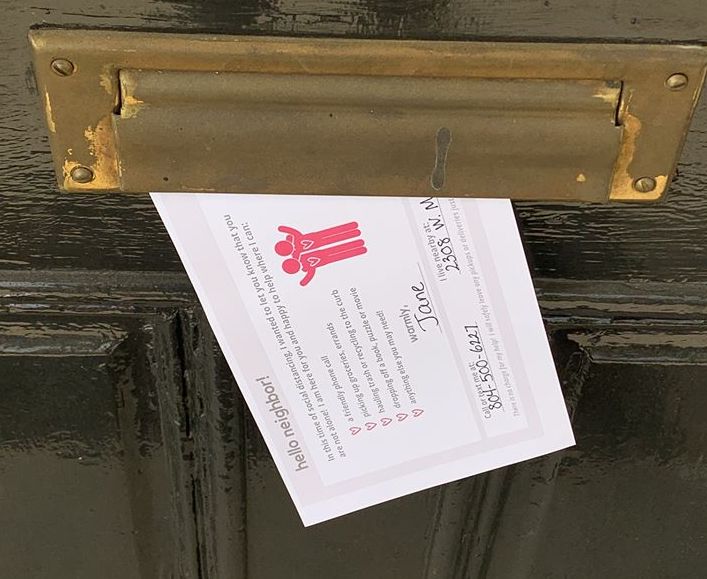 Grid is joining Richmond based Naborforce in response to COVID-19 health emergency in an effort to spread kindness to others. The goal is to make it simple for anyone, anywhere to offer help to older, at-risk neighbors. In this trying time, the kindness of community comes even more important. Let's take this opportunity to spread kindness from neighbor-to-neighbor throughout our community, and throughout the world. 

The #kindnessgram is a simple way to empower community members to help seniors and other at-risk residents who are home alone during this period of self isolation. All you need to do is download a Kindnessgram found HERE, print it out, and place it at your neighbor's door with an offer to help. Common requests include an extra hand getting groceries or supplies, dropping off a puzzle, or even just talking on the phone so that they don't feel so alone during these uncertain times. 

"There are so many offers on social media and online of kind hearted people offering help. But many seniors are not online—it's those who are most isolated and need access to help," explains Paige Wilson, founder of Naborforce.

Many Richmonders have an idea who their neighbors are but are not sure their name or phone number. Now is the time to find a way to offer your help. Download a Kindnessgram at www.kindnessgram.org and get started spreading kindness.