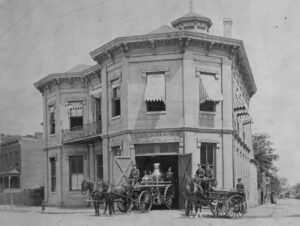 In the heart of Historic Jackson Ward sits the iconic structure of Virginia's oldest firehouse, Steamer Company No. 5. In present day, the building is the home of Gallery5, an award winning, visual and performing arts center, and community gathering space. For 18 years, Gallery5 has diligently served the region with its mission to facilitate, nurture, and inspire creative communities from all walks of life.
To those already familiar with Gallery5, its significance is understood. Saved from potential destruction in 2005 by Amanda Robinson, who had generations of family members who served there as firefighters, the gallery has grown to be a beloved cultural landmark. A community stage dedicated to ensure inclusive access to and representation within the arts, Gallery5 is home to a wildly diverse array of performances and events.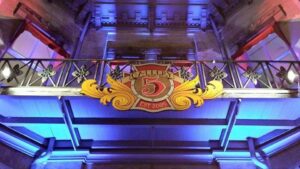 What is less known about Gallery5 is its 501(c)3 nonprofit status. As a nonprofit organization, Gallery5 depends on community support to maintain operations. The dedicated, ongoing efforts of staff, board members, and community volunteers have kept the gallery alive for 18 years, but an upcoming transition presents a new challenge for the organization.
Prabir Mehta, a well known figure in Richmond's music community, has worn many hats during his years at Gallery5. Under his leadership as chair on the board of directors, the arts nonprofit has excelled in its role as a crucial incubator of community building through the arts. One of Mehta's notable successes is the creation of Gallery5 Jazz Night, a monthly showcase of Richmond's best players of America's great art form. With accessibility in mind, this event is free to the public, though a donation is suggested to support the mission. VIP tables can be reserved and regularly sell out, as G5 Jazz Night has become a staple of Jackson Ward culture and entertainment. Community events such as these have reinvigorated the mission of Gallery5 to ensure that any and all members of our community have access to the creative arts.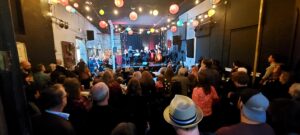 On April 7th, 2023, in conjunction with the city's 20 year First Fridays community celebration, Prabir will officially step down from his current role as volunteer executive director and board chair, bidding an abiding farewell to his work at the gallery. This transition presents an exciting challenge as the nonprofit organization continues to expand. Anyone who knows him, knows that Prabir is not a force that could ever be replicated. However, the work remains, and the fiercely dedicated board, staff, and volunteers have rallied to fill the void.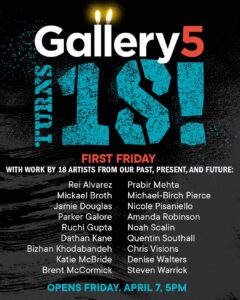 In response to this challenge, the organization seeks to raise $18,000 (you can donate here) in 2023 to support the ongoing mission of the nonprofit arts organization. April First Friday kicks off the gallery's 18th birthday month with a free, massive community oriented block party complete with a group show of 18 artists, live musical acts on stage, a vendor market, street performances, food trucks, and more The official birthday celebration on April 15th will be a family style gathering and community fundraiser with live music, food, and local vendors. Additionally, Gallery5 seeks to grow its Board of Directors, either by direct or sponsored membership opportunities. Anyone interested in joining the board is encouraged to reach out to community@gallery5arts.org.
Prabir deserves a great deal of gratitude for his wildly impactful tenure of leadership at Gallery5. What better way to thank him for his efforts than to support the gallery on its path to broader community leadership and fiscal sustainability? A patron of the arts may make a financial gift or volunteer time to the gallery. Businesses can sponsor events, donate in-kind services, or provide items for raffle and auction. Larger donors are invited to join the donor wall initiative. Continued community support for the mission of Gallery5 is vital to its ongoing operation, growth, and success.
As its 18th birthday draws near, it is clear that the future of Gallery5 is a collective one. Working to increase community patronage is a constant focus, but success in doing so is crucial at this juncture of change. Together in collaboration with our communities of artists, performers, and patrons can ensure that the doors of Gallery5 remain open for generations to come.