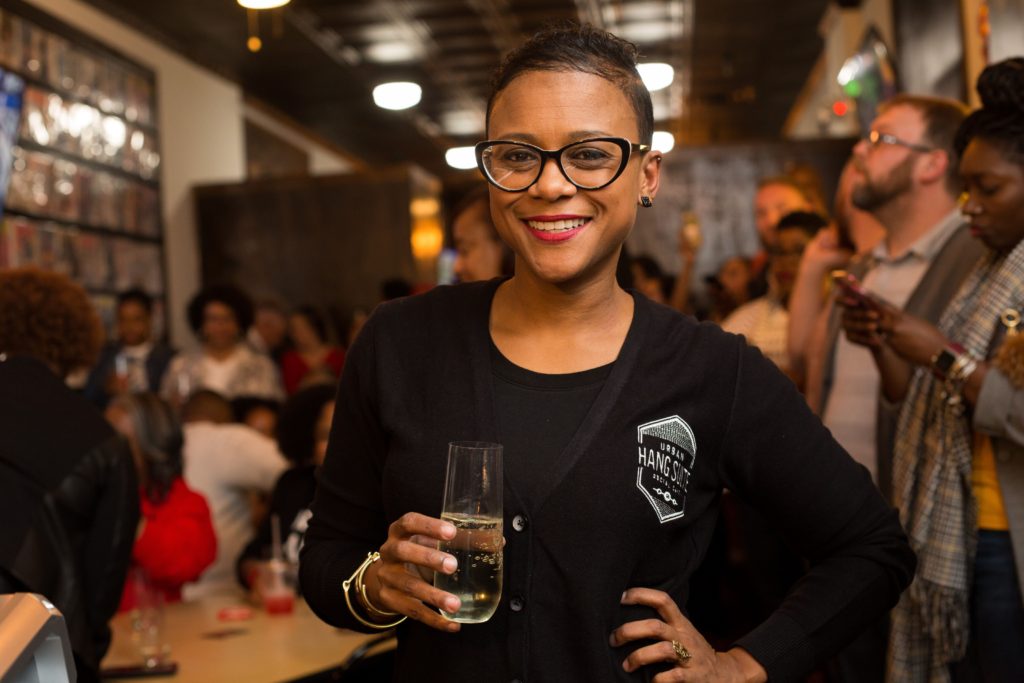 Walk into Urban Hang Suite, a café and lounge on Broad Street, and you'll quickly find that there's no such thing as a stranger in RVA. Here you'll only find, as with the rest of the Richmond community, friends that you haven't met yet.
Urban Hang Suite was created by Kelli Lemon, who is also the host of Coffee with Strangers, the increasingly popular podcast and video series. She is one of many Richmond business owners that define the welcoming spirit of RVA.
When you first walk into Urban Hang Suite there's a book-shelf on the right that says it all. On it sits a variety of books, branded mugs, and coffee essentials. One of the first books you'll pass is Not As Stranger by Morton Thompson, written in 1954. Fittingly, just a few cubbies down is a stack of local author Tiffany Jana's books, Erasing Institutional Bias.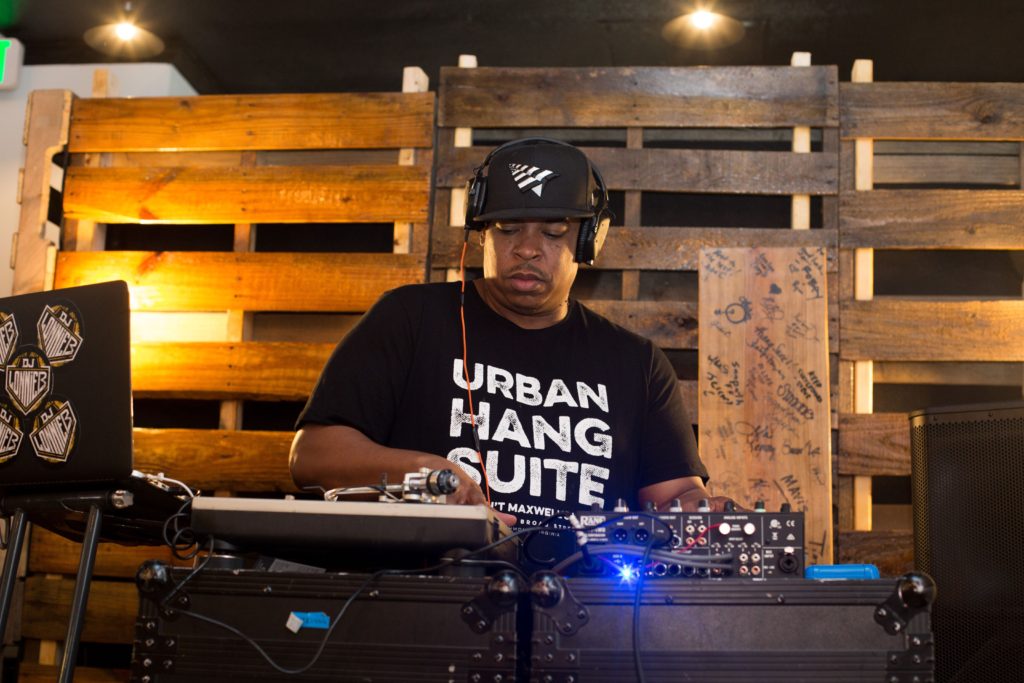 As you continue to walk through the curtains into the back room, you'll see walls lined with Richmond and Vibe magazines. One of them has Richmond Mayor Levar Stoney photographed next to Richmond-raised folk artist Lucy Dacus. The circular tables are filled with pairs, all talking over coffee. One duo kicks off almost every day here.
"We're in the business of personal relationships," says Dayal Baxani, clothier at 707 Fine Clothing, located next door to Urban Hang Suite.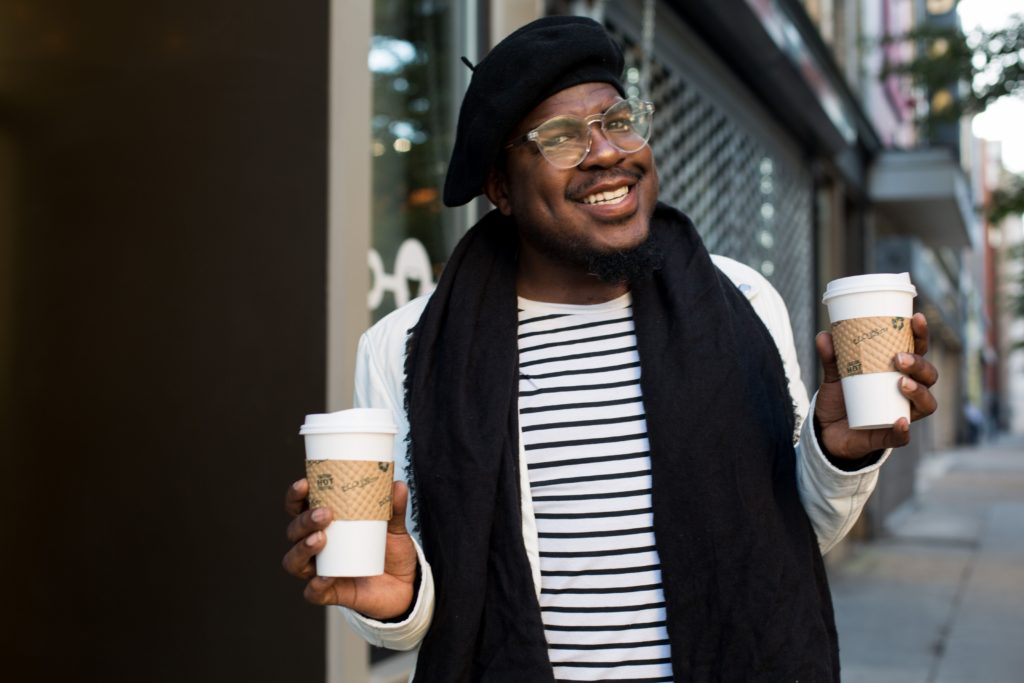 He is one of the many Richmonders who believe that it's hard to find a true stranger here. Through our many local coffee shops, networking groups, nonprofit meetups, boutiques, restaurants, and startups, we're a connected city. If we aren't hanging out in spots like Urban Hang Suite and collaborating on starting new business ventures together, then we're stopping into our favorite boutique where the owner knows what we love.
"People say Richmond marketing is word of mouth," Baxani says. "Once Richmond loves what you do, then everyone will know…Unlike a more corporate town like Charlotte, we are more boutique, more personal."
He aptly notes that Richmond loves its cocktails, craft beers, and spirits. When the day is done and the coffee shops are closed, many of us can be found ordering a stiff one from our favorite bartender and getting to
know someone or something new.
"The neat thing about Richmond is that everyone works together," says Dave Cuttino, founder and distiller at Reservoir Distillery in Scott's Addition. Like Urban Hang Suite, Cuttino's tasting room is a place strangers mingle over bourbon and new ideas are hatched. And when it comes to creating a quality product, Cuttion's stocklist features a wide variety of collaborations with other businesses in the Richmond community. Local breweries including Ardent, Hardywood, and Black Heath Meadery regularly drop off their empty barrels for experimentation. Together, with other booze creators in the hood, they've formed the Scott's Addition Beverage Group, which hosts booze crawls and events.
"Richmond is a really special place where there's a lot of local support and everybody can work together," he says. "It's not necessarily about competition, but growing together."
Keith Reynolds knows something about collective action and growth as well. Five years ago, he hosted the first Synapse meeting at non-profit Habitat for Humanity. "The goal was to make it open and easy for people like me to meet new people. Everyone needs to meet new people," Reynolds says.
Today, Synapse hosts more than 30 networking groups, each one hosted in local nonprofit spaces. Each group, known as "Hubs," open the floor to one of the participating nonprofits to share their news and updates and then everyone in the room shares two to three minutes about themselves and their businesses. At the end, the connections are made. Hub leaders encourage members to meet over coffee to get to know one another more.
Members are now friends and regular referral partners, host and support nonprofit fundraisers, and even start businesses together. Reynolds has expanded the concept to new locations, such as Charlottesville and the Tidewater area. He wants to ensure fewer people in our community and beyond consider the person next to them at the coffee shop a stranger.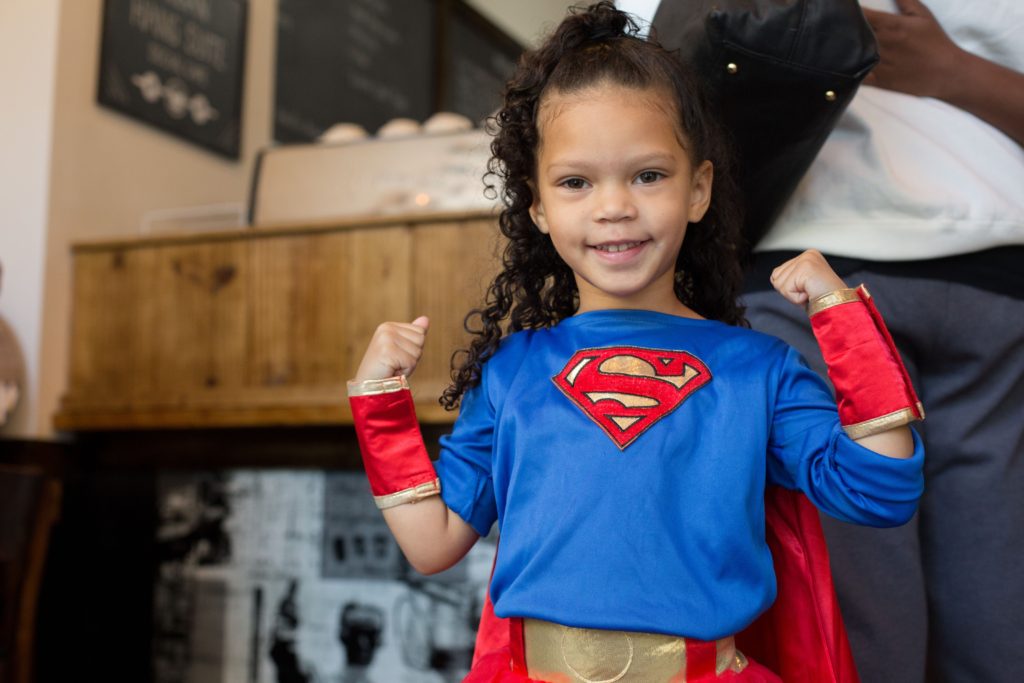 Like the books on the shelves at Urban Hang Suite, we're only separated from future friends, mentors, and collaborators by a few walls. In 2019, let's connect and create more. You never know where the next page of the book will lead.