Almost 4 million people a year miss non-emergency medical appointments because they don't have a ride. Patients being released from hospitals or who need specialized transportation back home can wait for hours as overworked care managers spend inordinate amounts of time on the phone looking for resources with no way of knowing what's available. It's a $150 billion a year headache shared by patients, hospitals, health plans, and transportation companies-and tech startup Roundtrip in Richmond is making it go away.
"He had this phenomenal idea to 'Uberize' ambulances," says Roundtrip Chief Technology Officer Ankit Mathur of EMT-turned-founder-and-CEO Mark Switaj. "As we peeled the onion back, we realized there's a much bigger opportunity here."
The company, which was founded in 2016, has transformed the old, inefficient paper-based system of finding medical transportation into a robust digital app that's "Uberizing" all NEMT (non-emergency medical transportation) resources in over 40 states. In just a few clicks, the Roundtrip Booking Portal connects hospitals and health plans with patient-appropriate rides in advance or at a moment's notice 24/7. The portal can also connect with the patient's health plan to get real time authorization and faster reimbursements for both the hospitals/health systems and transport resources. An EMS software such as this could be employed by medical institutions, which can subsequently provide additional benefits to patients and streamline hospital workflow.
Another key innovation is the data Roundtrip collects-over 70 points spanning the entire transportation process-which can be used by everyone involved in the process to glean insights that increase efficiency. "…when you look at that data, there's so many other opportunities to leverage it to provide back to our partners, our clients, our customers, our health plans that allow them to provide better service and better care," says Mathur.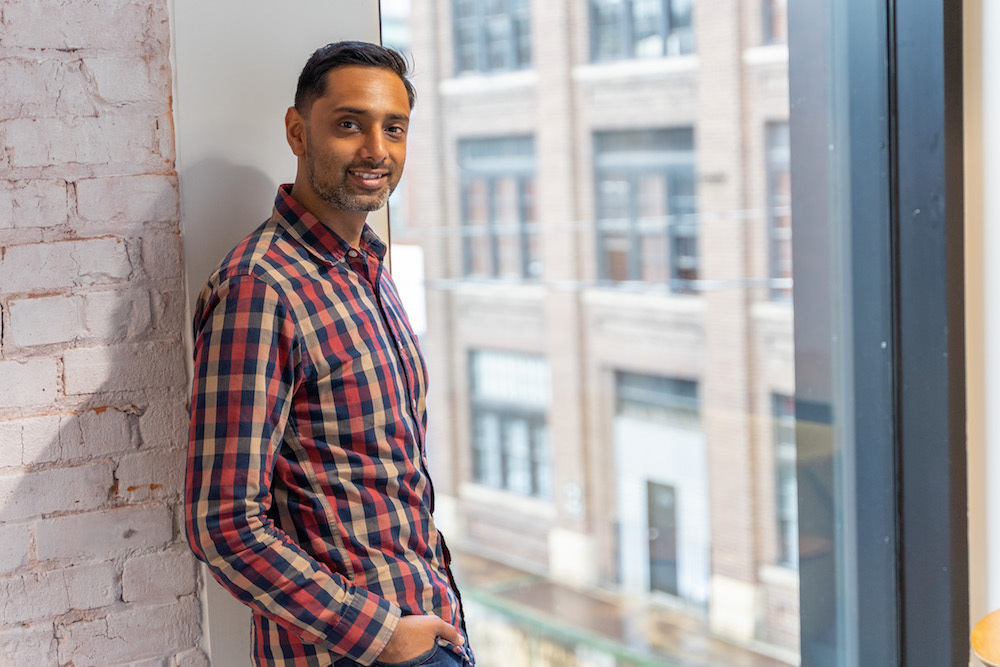 As COVID-19 sent hospitals, health systems, and transportation services scrambling to meet new challenges, Roundtrip wasted no time adapting its system to the new normal. "We actually ended up very quickly and early on in March making a change in our product to track and understand these COVID patients we were transporting," Mathur explains. "We made product modifications in the way we track patients that are or presumed COVID positive. So we were able to first route those people to the appropriate vehicle type, which is really important. And we were also able to make sure and understand the people that were in contact with that individual throughout the transportation sequence, so we knew which company took the patient, who the crew was, etc."
In addition to the enhancements to its platform, Roundtrip also found itself responding to demand for safe transportation of health system employees and even food delivery for COVID positive patients in self-isolation. "…understanding the transportation landscape, both medical transportation and ride share, and then mixing that with… the needs of the health systems and health plans, is really where we needed to be," Mathur continues.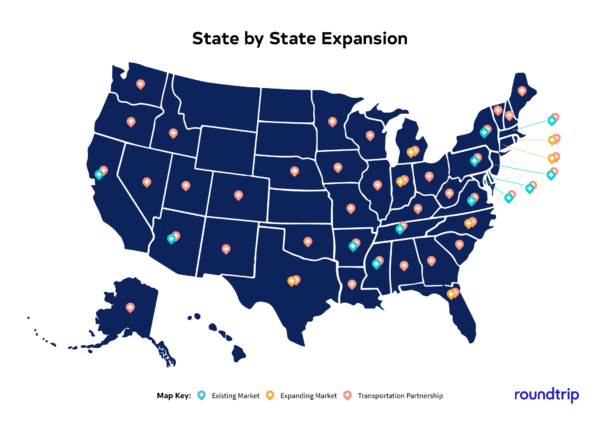 Roundtrip has grown quickly and currently has partners and clients in over 40 states, including locals VCU Health, Bon Secours, GRTC, and Chesterfield and Henrico counties.
Since its founding, has received $10.5 million in financing, including $4 million that was announced in late July. "In the midst of an ongoing pandemic, this funding is continued validation of our focus," said Roundtrip CEO and Founder Mark Switaj. As for what's ahead, Switaj says "The future is in disease-state transportation solutions, and our outcomes-based view crosses COVID-19, the opioid crisis, cardiology, radiology, and cancer care, plus behavioral health and more."
—
For more about Roundtrip, visit https://www.roundtriphealth.com.
What others are saying about Roundtrip: