Richmond Folk Festival Spotlight – Paulo Franco: Attorney by Day, Musician by Night, and Leader of Los Alacranes de R.V.A.
Paulo Franco, a Richmond-based singer-songwriter, and Los Alacranes de R.V.A., will perform on the Family Stage presented by JAMinc at the Richmond Folk Festival on Saturday, October 14 from 12:00 – 12:45 PM. Paulo, who is an attorney by day and popular musician at night, embraces his heritage as a first-generation American, drawing from his Colombian immigrant roots for inspiration. His musical journey began as a child, introduced to country music through Johnny Cash and rock 'n' roll via The Rolling Stones and The Beatles. Paulo's passion for music led him to pick up a classical guitar at the age of nine, marking the birth of a musician. After honing his skills in cover bands, he earnestly started writing his own songs in 2010, infusing storytelling into his music, often based on his own life experiences. Paulo's unique style seamlessly blends influences from Los Lobos, The Mavericks, The Rolling Stones, The Grateful Dead, and traditional Latin and Colombian.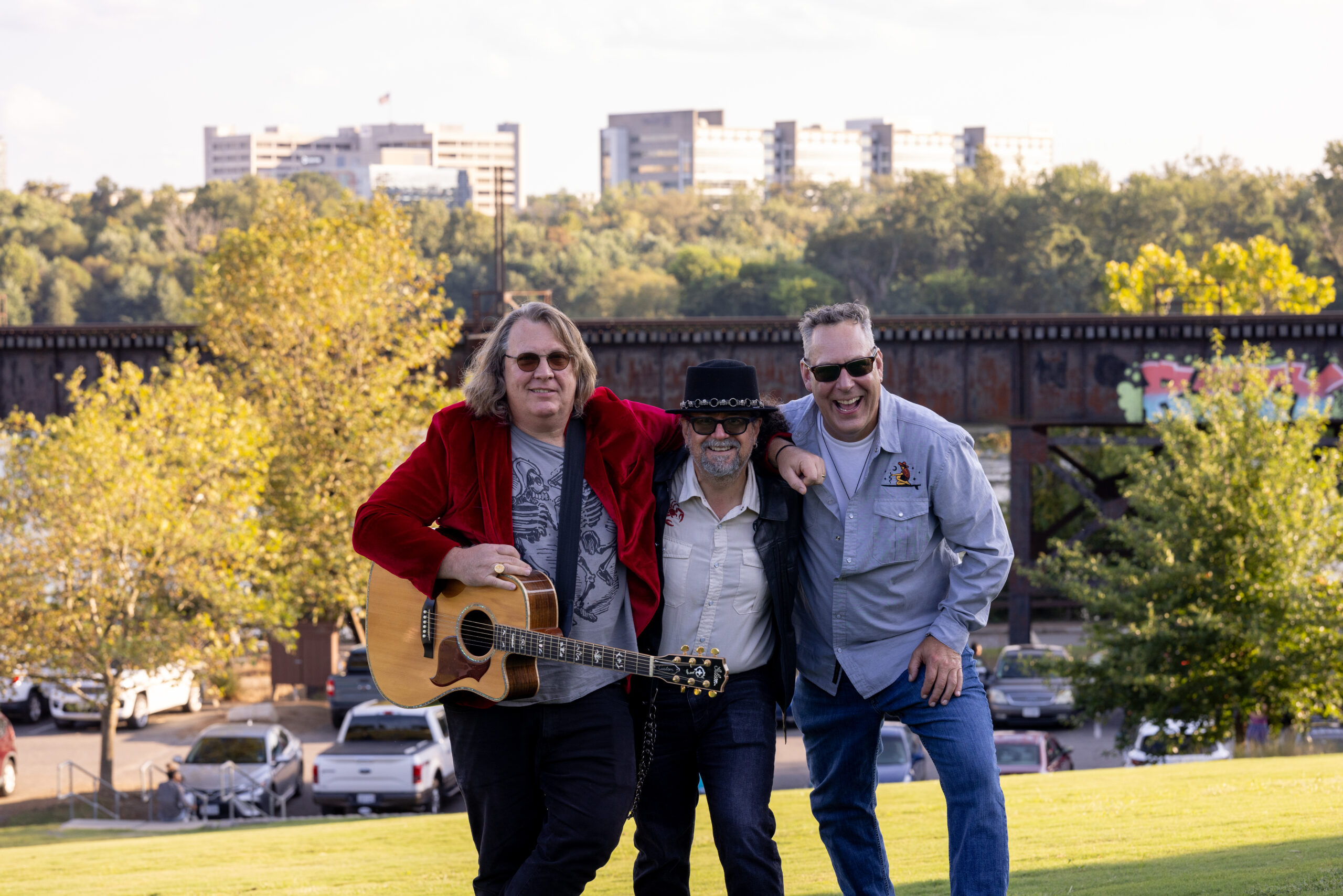 In 2012, Paulo released his debut album, "By The Light Of A Paper Moon," and gradually expanded his reach, sharing stages with renowned artists like Los Lobos, Robert Earl Keen, and more. His 2016 sophomore album, "The Last Card," was met with critical acclaim and described as one of the most sincere albums of the year by Paste Magazine. In 2023, Paulo joined forces with fellow Richmond musicians to form Los Alacranes de R.V.A, a band that showcases his songs in both Spanish and English, along with covers that reflect his Latin musical influences. The band is gearing up for the release of original material in both English and Spanish, promising a musical journey that transcends cultural boundaries.
We asked Paulo to share more about his background and what led him to his performance at the upcoming Richmond Folk Festival.
Can you paint a picture of the turning points and pivotal moments on your musical journey that have led you to where you are today?
It all started in 2005 with an invitation to play some Christmas songs at an office party (I am an attorney with the Virginia State Bar by day). I had not played my guitar in ages. That led to playing in a band for the first time in over 12 years. I started writing my own songs in 2010 and formed a band to be a vehicle for my songwriting. I've had the privilege of playing with some of the finest musicians in Richmond over the years and played some cool gigs!! In the last year, I have really worked on developing my voice as an artist in Spanish through my latest project, Los Alacranes de R.V.A. (The Scorpions of R.V.A.) The band took its name from a song called Alacrán y Pistolero (The Scorpion and the Gunfighter) written by Tito Larriva and performed by director Robert Rodriguez's band Chingon. We'll be performing that song at the Richmond Folk Festival. 
What inspired you to participate in the Richmond Folk Festival, performing on the JAMInc stage, and what does it mean to you to be a part of this event?
JAMInc board member Kay Landry reached out to me. She has been a believer and a friend for years going back to 2014 when she arranged for me to open for Chris Knight at Ashland Coffee and Tea. Kay was aware of the direction my music was headed and she asked me about playing the Richmond Folk Festival I told her she only needed to ask me once and of course the answer was yes. It is an honor and a validation to be a part of such a prestigious festival, especially in the city I've called home for the last 26 years, and it will be a joy to have my bandmates in Los Alacranes de R.V.A. (Rob Lytle – drums,  Bryan Martin – bass, and Paul Pearce – guitar) join me.
Folk music often has deep-rooted storytelling elements. Can you share the stories or messages behind some of your original songs, compositions, or song choices?
A lot of my songs are inspired by the people, places and even pets that are part of my life. El Rey y Su Cadillac (The King and his Cadillac) tells the tale of a Latin playboy driving his Cadillac in his barrio searching for adventure and romance. In reality it's about a cat I used to have named Lucius that my wife and I took for walks in our neighborhood in a pet stroller. I wrote La Estrella del País about the City of Medellín, Colombia (where my family is from) to celebrate all the wonderful things going on there today, and to let people know about the beauty and majesty of the city and its people. More to the point, I want people to know that Medellín is NOT about Pablo Escobar. He's a sad and painful memory, but the city that he lorded over is not the same that it is today. 
The Richmond Folk Festival celebrates the rich tapestry of diversity and culture across musical genres. As a "local-to-Richmond" artist, how do you think your music contributes to the festival's vibrant scene, and showcases the city's unique cultural blend?
I like to think that I am one of the few local artists from Richmond that brings an international and local flavor to the Richmond Folk Festival (one of our English songs is called Leaving the River City).  I am a proud first generation Colombian American, and many of the songs we'll be performing are in Spanish. That's not something new, of course, as lots of major acts like Los Lobos (for whom we opened in June this year at The Broadberry), The Mavericks and The Iguanas have been doing it for some time. But I am not aware of anyone local having done it before on this scale. We want to give Richmond something that it has not seen before, and also reach out to the growing and thriving Hispanic community in RVA. My bandmates and I are excited about where this project is going. For me, it is helping me sharpen my chops singing in Spanish. For them, as Rob Lytle put it – it takes them out of their comfort zone. Los Alacranes de R.V.A. are a rock band. At the Richmond Folk Festival we will be performing our set acoustically. We took the show out for a test drive recently and we all had a BLAST playing the acoustic format. We are looking forward to performing acoustically for the festival attendees!!
Paulo and Los Alacranes de R.V.A. will perform on the Family Stage on Saturday, October 14 from 12:00 – 12:45 PM. The band is: Paulo Franco – guitars and lead vocals, Berto Lytle – drums, Paul Pearce- lead guitar, Fuzzy Martin – bass (unpictured)
Click here for a printable Richmond Folk Festival Schedule.
Click here for a map of the Richmond Folk Festival.
Click here to Make a Drop in the Bucket and Donate to the Richmond Folk Festival.
Photo Credit: Nick Davis Photography