Richmond Folk Festival Spotlight: A Pillar in Richmond Music, Tim Timberlake
We recently caught up with Richmond music scene legend, Tim Timberlake, before heading into the 2023 Richmond Folk Festival. Timberlake is a veteran emcee and stage manager for a long list of Americana events and he's on the programming committee for the Richmond Folk Festival; in fact, he was just honored a few days ago for his 19 years of volunteer service to the the programming committee and as the leader of the artist hosts. Tim also books many of the artists who perform on the Family Stage, and helps to arrange artist visits to area schools on the Friday before each Festival.
Additionally, he's a board member of JAMinc, a nonprofit that is run completely by a group of dedicated volunteers devoted to the preservation of the arts.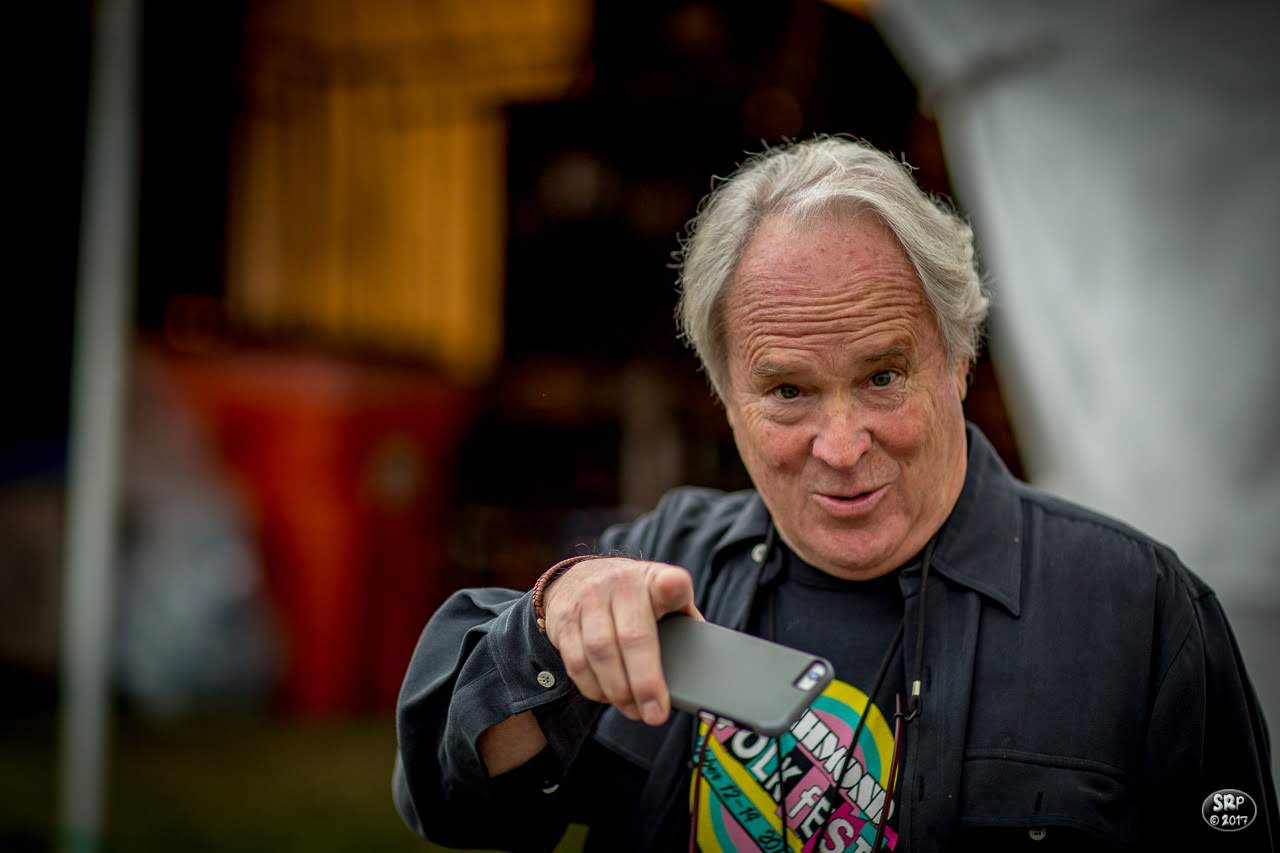 At JAMinc, Timberlake helps the organization fulfill its mission to open minds, hearts and ears to music deserving a wider audience through education, performance, and support. Through in-school musical performances, community concerts, festival outreach and workshops, Timberlake and JAMinc volunteers have helped deliver music to nearly 100,000 students and countless music lovers in the Richmond area. Timberlake also hosts JAMinc's "Pages Kitchen…the Swamp Sessions" on VPM Music and online radio station, The Breeze. 
Timberlake shared his deep, long-standing connection to the Richmond Folk Festival with us as part of a special conversation in preparation for the 2023 Richmond Folk Festival. In his words…
"It's been my privilege to serve on the Festival's programming committee since its inception, and JAMinc has been involved in artist transportation and sound reinforcement for the Friday school outreach initiative as well. The Festival strives to present artists representing a wide array of cultures and genres who most attendees wouldn't otherwise have a chance to experience, thus leaving our Richmond-based artists with limited opportunities. Former NCTA director Julia Olin and Festival director Stephen Lecky decided some years ago to give JAMinc four slots each weekend to feature RVA-area artists on the Family Stage. It's been exciting for us to give so many of our diverse and gifted locals a chance to be part of our city's biggest event…and they're given the same billing on the posters and t-shirts as the main roster of national and international performers."
You'll catch Tim all over Brown's Island this weekend enjoying the Folk Festival. On Saturday and Sunday, he's likely to be hanging around the Family Stage watching JAMinc musicians perform! If you see him, shake his hand and thank him for everything he does.
This world needs more Tim Timberlakes.