PHOTOS BY NICK DAVIS AND VARIOUS VÄSEN VAGABONDS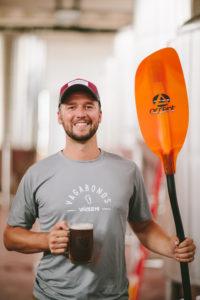 Joey Darragh and Tony Giordano see beer as a medium to express themselves, share a story, and inspireothers. As the owners of Väsen Brewing Company, Darragh and Giordano regularly produce some of the area's best—and most unconventional—Belgian farmhouse and sour ales in their 17,000-square-foot facility in Scott's Addition. Behind the scenes, they use their love for the great outdoors to encourage others to get outside and do their part in protecting the environment.
Born from their own experiences in Richmond's greatest green spaces, Väsen's ambassador program, known as the Väsen Vagabonds, strives to educate and inspire others to participate in outdoor activities. The ambassador program currently includes representatives from the climbing, paddling, ultra-running, hiking, mountain biking and triathlon communities.
Darragh, who was once a senior engineer at Tesla, and Giordano, a former Army Ranger, can regularly be found climbing or trail running in and around Richmond. Their brewery was recently featured as one of the best new breweries in the country by BeerAdvocate. The local business owners say their goal is to make Väsen one of the nation's most sustainable breweries.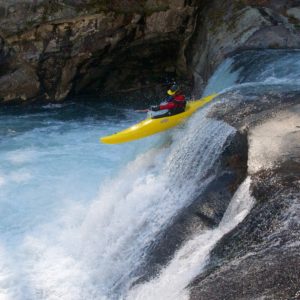 The Väsen Ambassador program includes the likes of Ryan Duckett, an environmental/solid wasteengineer, who is active in Richmond 20s Hiking/Outdoor Adventure Meetup Group and the Richmond Running Meetup Group; James Linton, a backpacker, alpinist, and climber who works as a water/wastewater engineer; and Karl Schmidt, an avid kayaker and program coordinator for Virginia Common wealth University's Outdoor Adventure Program. Also part of the growing program is Rick DeJarnette, who has been alpine, rock, and ice climbing across the U.S. for over 20 years and serves as the owner of CapRock Venture Guides; and Elisabeth Greenwood, who earned a spot in the Age-Group Nationals Olympic Distance Triathlon and regularly shares her passion for endurance sports with the community.
To double down on their efforts, Väsen also joined 1% for the Planet, a global organization that connects dollars and doers to accelerate smart environmental giving. A network that spans more than 40 counties, 1% for the Planet includes member businesses, nonproft partners, and individuals working together to support environmental organizations through everyday actions and annual commitments. Väsen has pledged to donate 1 percent of annual sales to support nonproft organizations focused on the environment.
For more about the Väsen's ambassador program and other environmental efforts, visit vasenbrewing.com.