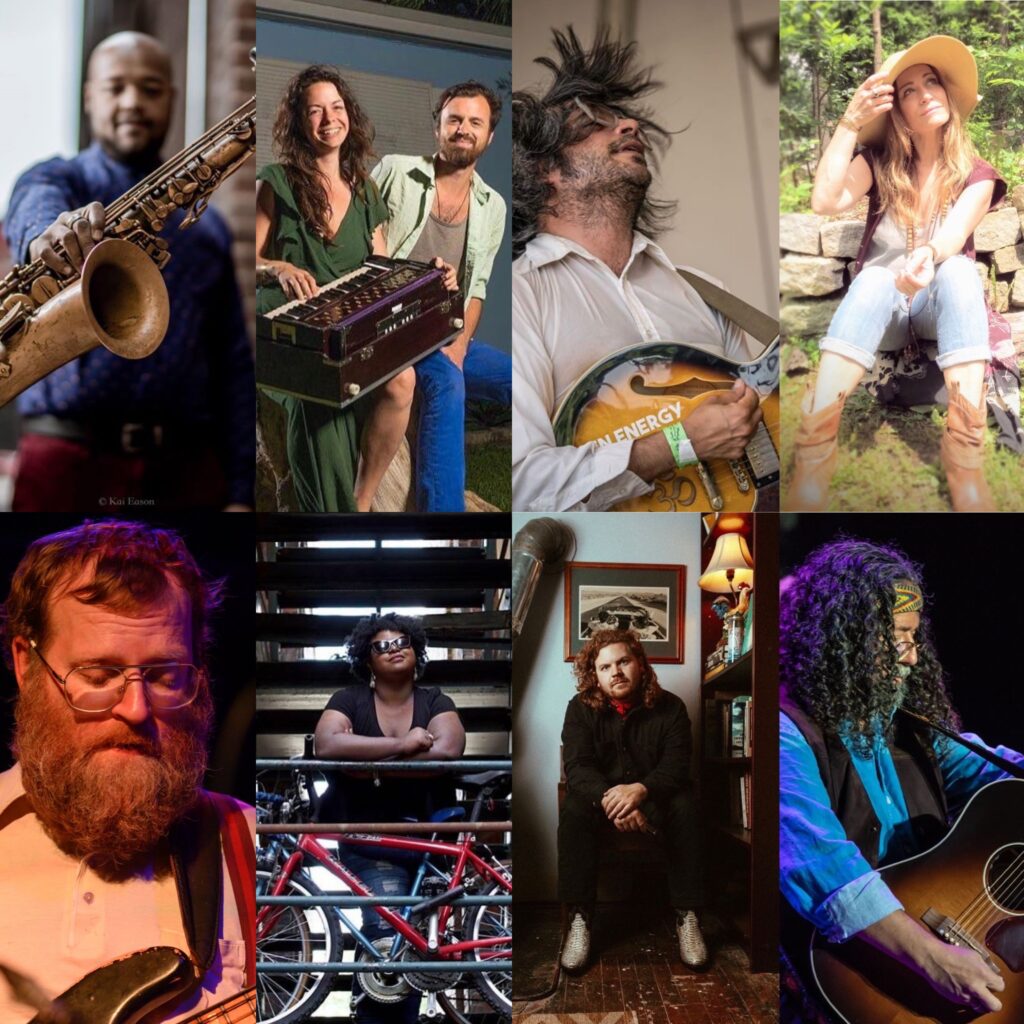 Kicking off this week, Richmond Grid is hosting a Virtual Happy Hour House Show series with some of Richmond's favorite local artists here to show us that you can't cancel community. You can't cancel connection. And you certainly can't cancel the music that brings us closer to one another, despite physical distance. So pour yourself a local beverage and tune in as the likes of Saw Black, Prabir, Marcus Tenney of Butcher Brown, Kenneka Cook, Eddie Prendergast of Mikrowaves, Regan Sprenkle, Paulo Franco, Høly River, and more take over our Facebook and Instagram account for a live performance.
We hope you'll join us for virtual happy hour as we take a moment in the day to create beauty and joy during uncertain times.
HOW IT WORKS:
➡️ Each day, we'll post the local musician hosting a live virtual house show beginning with Saw Black performing on Tuesday, March 17 at 5 PM. 
➡️ Join us on Instagram or Facebook live. Virtual Happy Hour start times will vary depending on the artist from 3:30 pm to 6 pm. The artist may perform from their living room, by a fire in their backyard, in their home studio, on the front porch, or other spots in and around their home that inspire them. 
➡️ Log-in to listen, sing with us, share with others, leave a positive comment for RVA, applaud someone who needs it, and connect with others in creative ways even while our current situation demands that we remain apart. 
* Stay tuned for more artist announcements.
Photo by Kai Eason.