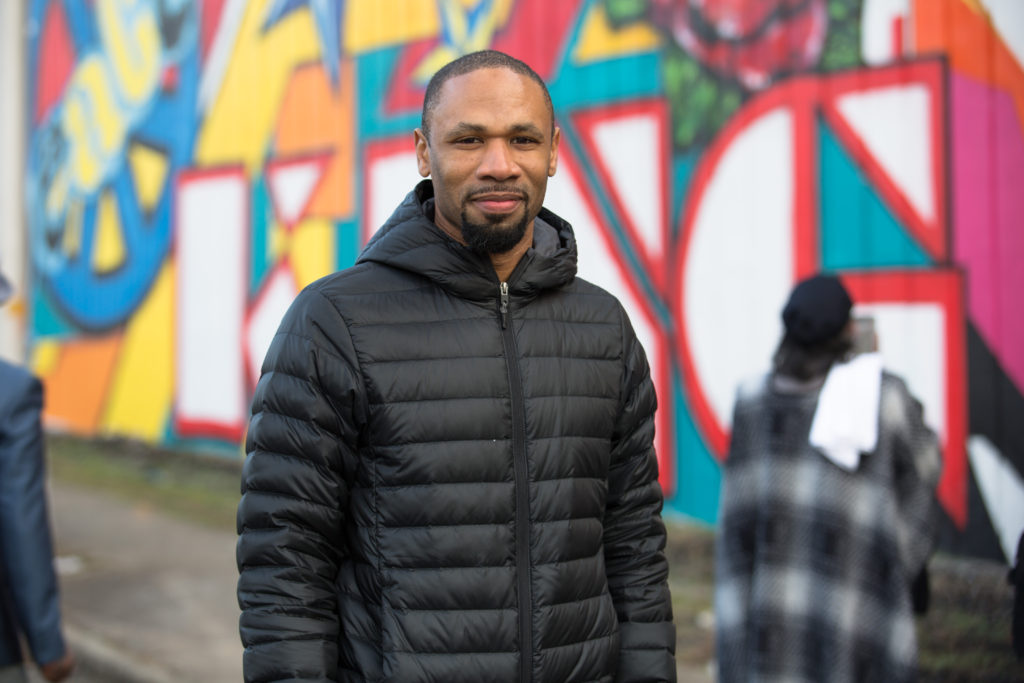 Hamilton Glass, often known as WHOISHAM, is on to something. At this point, most folks in town take one look at his rainbow paint-splattered Pumas and assume they know what he's all about: "Hey, isn't that the WHOISHAM? guy I saw on TV?"
But, they're only partially correct.
Ham is a visual storyteller, appointing this city with a kaleidoscope of geometric fractals in richly saturated primary colors. He's often found painting patterns and people harmoniously celebrating the multigenerational beauty of black and brown faces. There's a linear precision about his work, nodding slightly to his past career in architecture. In most cases, Ham's canvases are made of brick and cement, clapboard and plaster. And he's incredibly introspective.
So the bigger question is not WHOISHAM, but WHYISHAM. Richmond kinda sorta thinks they know him through the ever-increasing portfolio of street murals that bear his enigmatic tag, but do we really understand why he has been quietly imprinting our city, project after project?
For one thing, Ham's work is among the few Richmond examples of public art that emerged from the arc of placekeeping rather than the more well-known strategy of placemaking. He's not the most talkative person, but if you ask in the right way, he'll tell you that placemaking is a regrettable offshoot of greed-driven gentrification and the racist displacement of systemically marginalized neighbors away form their own neighborhoods.
But placekeeping? Ask him about that, and watch his eyes twinkle when he talks. Ham is a frontline champion of people-powered resistance, unapologetically holding space as a creative force for the voiceless.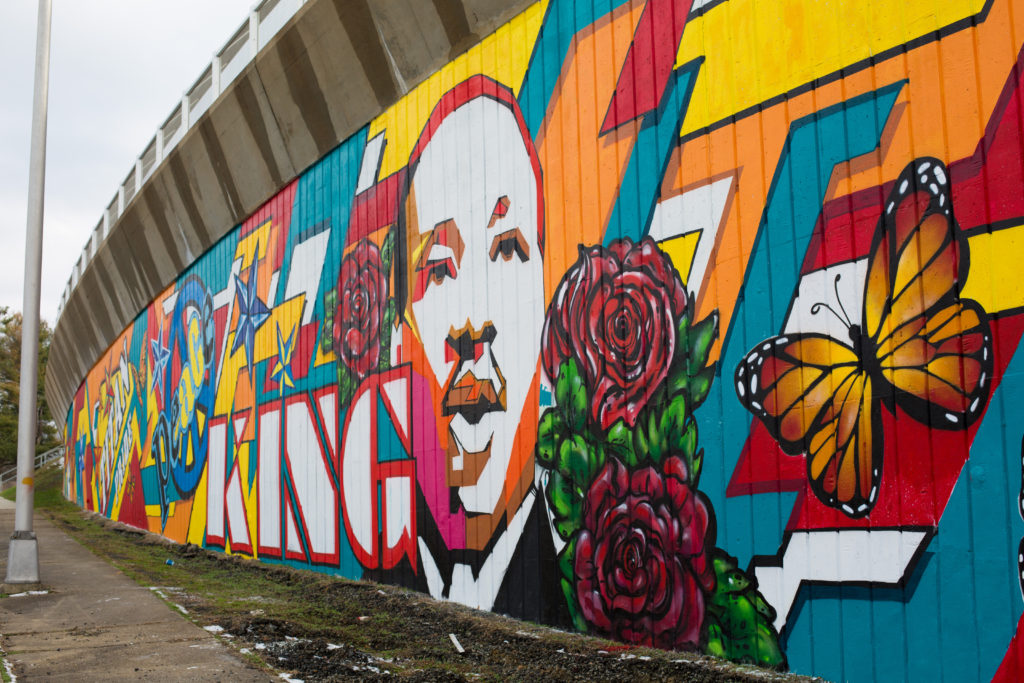 For some of his most recent work, make it a point to visit the Martin Luther King Jr. Memorial bridge, a six-lane bridge that connects Leigh Street on the west side of Shockoe Valley with O and Mosby streets on the east side of the valley. Here, Ham and James L. Thornhill worked with middle school students to design a mural to commemorate Dr. Martin Luther King's life.
This project, as with much of Ham's work, was collaborative and was created alongside the RVA community as part of the U.N.I.T.Y Street Project, an ongoing series of murals designed to inspire our youth. To make this project possible, Martin Luther King Jr. Middle School students were engaged, putting them in a role to develop professional skills while challenging Richmond to improve and diversify career opportunities for the next generation.
Ham, like others in RVA, are quietly working to tell Richmond's most powerful narratives that are too often hidden in plain sight. Let's not be a stranger, look more closely at Ham's work. Listen. And follow his lead.