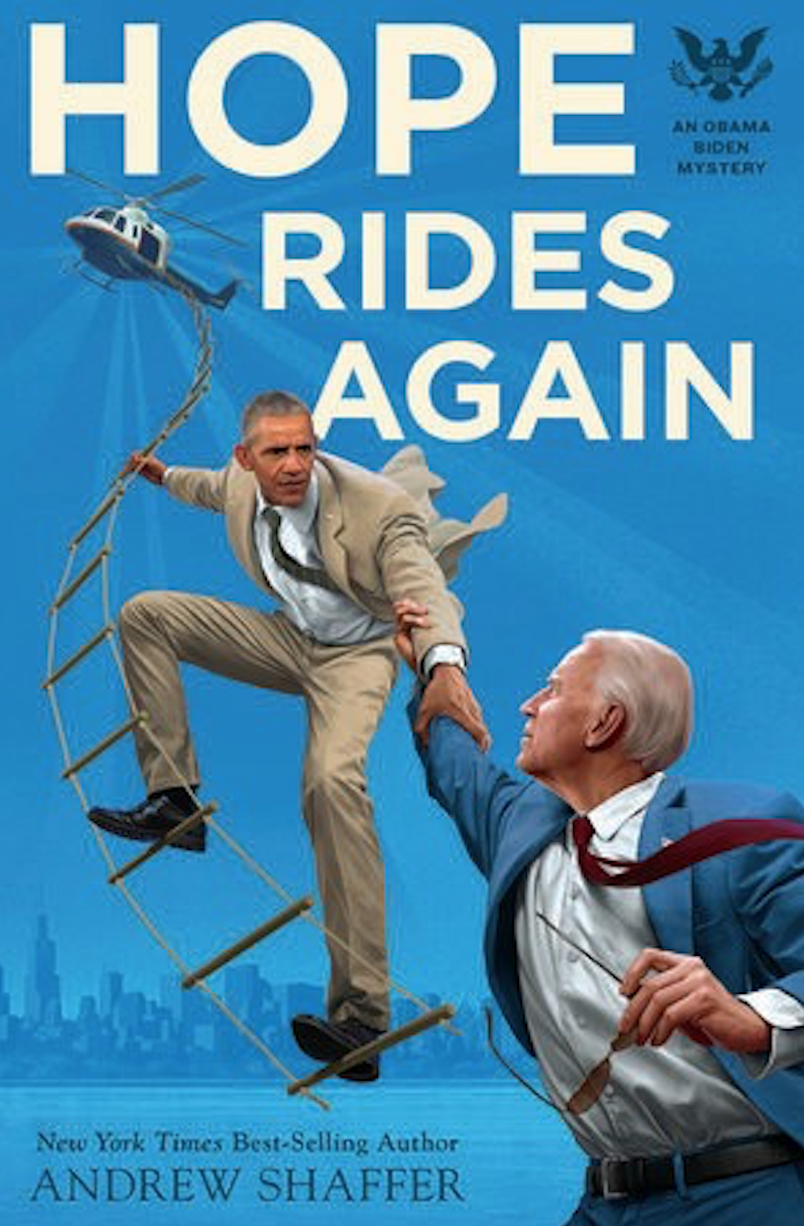 Barack Obama's prized Blackberry goes missing, and Joe Biden decides to take a breather from the 2020 presidential race to track the phone down for his BFF. That's the premise of Andrew Shaffer's new book, Hope Rides Again, the sequel to his New York Times best-selling novel Hope Never Dies. Here locally, Shaffer's first book was a Top Five pick of 2018 of all the books Fountain Bookstore read last year. This Thursday, Shaffer will appear at Fountain Books for an evening featuring his leave-you-in-stitches Obama Biden Mystery sequel.
"Since this is a mystery novel, things go from bad to worse as the 'bromantic duo' chase villains through a seedy underworld," says Shaffer about his latest work. "The first book was set in Delaware. It was really more Joe's story than Obama's. Writing the sequel was my chance to tell a story set in Obama's world—more specifically, his adopted hometown of Chicago. Michelle even shows up a couple of times to lend the boys a hand."
Shaffer, who has published numerous other humorous works of fiction and nonfiction, is a two-time Goodreads Choice Award nominee and a finalist in the Humor category. He has appeared as a guest on NPR, FOX News, and CBS, and has been published in McSweeney's, Mental Floss, and The Daily Beast. He is also the owner and creative director of Order of St. Nick, a quirky greeting card company whose cards have been featured on The Colbert Report.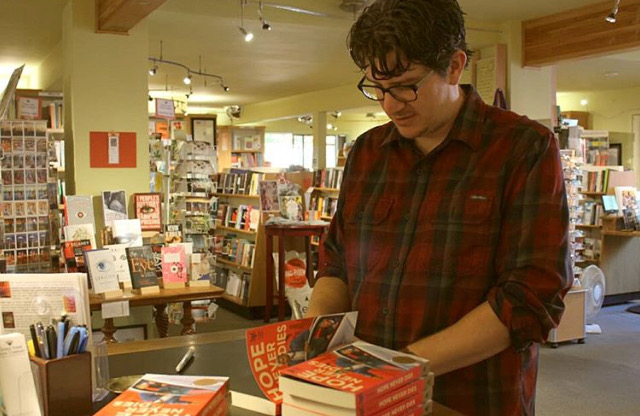 Shaffer lives in Louisville, Kentucky and teaches and mentors writers at Lexington's Carnegie Center for Literacy and Learning. His event this week marks his celebrated return to Richmond as a Fountain Bookstore favorite. Shaffer says that he likes to avoid the word "reading" when describing his events because half the time he doesn't read from the book and likes to keep his appearances loose and fun. He adds, "I asked my publisher if we could begin my events with something similar to the president's Fourth of July military celebration—a 'big, beautiful' fireworks display, with tanks and fighter jets. Logistically, if you were inside Fountain, you couldn't even see the jets outside, so we'll probably do something smaller. I think our budget for each event is around three dollars."
Shaffer will be at Fountain Bookstore, located at 1312 E Cary St, this Thursday from 6:30 PM – 8 PM. His new book, Hope Rides Again: An Obama Biden Mystery, will be available at Fountain Bookstore as well as in bookstores everywhere from Quirk Books and Audible.