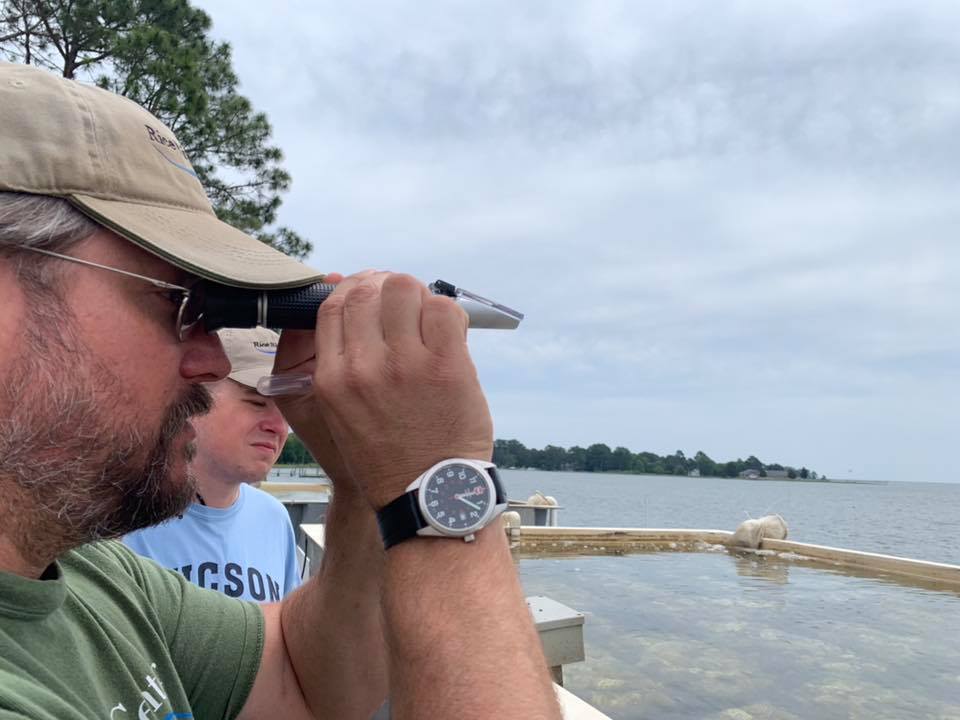 This week, on Gwynn's Island, Virginia Oyster Shell Recycling Program (VOSRP), a program under the VCU Rice Rivers Center, added 16 million oyster larvae purchased from private hatcheries, like Cherrystone Aquafarms, to setting tanks in partnership with J&W Seafood – Gourmet Market. In the coming weeks, the larvae will attach to shells that will then be added to restored sanctuary reefs, designated areas that are protected and help restore oyster populations. During the week of June 3 – 7, volunteers working with the oyster recycling program will begin building sanctuary reefs in the lower Piankatank River.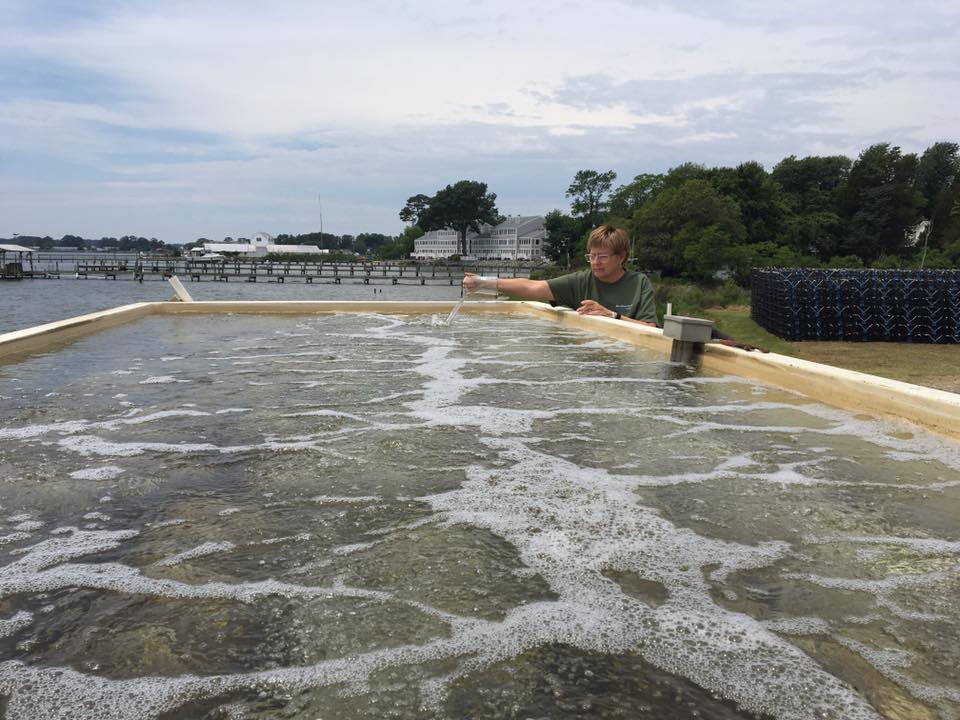 When sanctuary reefs are allowed to thrive without being harvested, oysters help filter and clean the water, enhance the habitat for fish and other wildlife, and ensure biodiversity, stability, and ecosystem functioning. The Virginia Oyster Shell Recycling Program, a public-private and nonprofit collaborative effort, is leading the effort to help restore the state's wild oyster populations – while supporting a sustainable coastal economy. To make this mission possible, the program, which operates on small grants and charitable contributions, works with volunteers to collect more than 75,000 pounds of oyster shells for its restoration efforts around the state. When these shells are returned with oyster larvae attached to their surface they have the potential of growing into adult oysters and forming dense clusters of oyster beds. With ongoing management, and support and commitment from the public, the Virginia Oyster Shell Recycling Program says our oyster population can be restored.
Behind the scenes, The VOSRP collects from over 50 restaurants (see participating restaurants listed here), and 30 public drop off sites in Charlottesville, Richmond, Williamsburg, Newport News, Hampton, Norfolk, Suffolk, Chesapeake, Portsmouth, VA Beach and on the Northern Neck of Virginia. For those who own property by the river, VOSRP encourages the public to become oyster gardeners and to grow oysters from private docks to help restoration efforts. As the program grows, the VOSRP seeks help moving shells, conducting restoration projects, working oyster-related events, fundraising and organizing events, and help with development of marketing and communication materials. In addition, private donations help the program purchase larvae, haul the recycled shells, and continue to build sanctuary reefs.
The Virginia Oyster Shell Recycling Program is inviting anyone interested in the health of our waters to help build these important reefs to sign up here for its next oyster restoration project. Volunteers will meet at Island Seafood, located 391 Risby Town Rd in Gwynn, VA. Tasks will include emptying spat tanks (bags weigh 35-45lbs), filling bushel baskets (baskets weigh 50lbs), loading boat, motoring the shell down the Piankatank, and placing shell on reef sites. Additional jobs may include power washing tanks and baskets and loading bags of shells into the tanks. Throughout the day, Virginia Oyster Shell Recycling Program will conduct spat on shell counts for documentation purposes. Volunteers should expect to work for 2-2 1/2 hours on either an open, 28′ boat or on land.
For more information, about VOSRP's impact, visit https://ricerivers.vcu.edu/community-engagement/oyster-shell-recycling/. And to learn more about the restoration process, watch an Oyster's-Eye View of the Virginia Oyster Shell Recycling Program here for an "oyster cam" perspective of the entire process.