Greater Richmond businesses are making a statement: stay here, grow here. In a six-week period between October and December, seven companies announced they are adding nearly 1,900 new jobs and several are expanding and investing more than $50.7 million. The level of confidence these businesses show for Greater Richmond's business climate is more than encouraging. It's critical.
Read More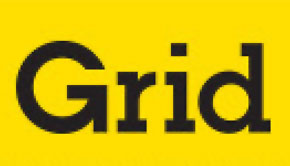 People around RVA are always asking me, "If I'm a mobile worker and need to print something really important right away, but am miles from my home office, how in GRID's name do I print?" "We found a great reception to the magazine over the past few months that we distributed them in 13 of […]
Read More
Beginning with the March 2011 issue, Greater Richmond Grid will become a bimonthly magazine.The two-year old publication will also launch a new section called "Active: RVA's Recreation & Wellness Community." "As more and more residents and visitors have adopted an active lifestyle, centrally-located Richmond has grown into one of the most celebrated healthy living communities […]
Read More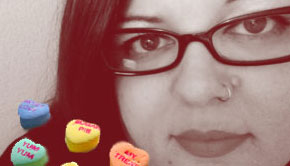 The brainchild of Richmond performer Slash Coleman and Richmond blogger Jennifer Lemons, "Prisoners of Love" will premiere at Crossroads Art Center on Saturday, February 12th.
Read More
The January 26th event will feature innovative businesses in the Manchester location. It's time to celebrate the latest issues of Greater Richmond Grid & SBQ magazines, and we're doing things a little differently this time.The event will be held in the beautiful Corrugated Box Building located in Richmond's Old Manchester District. You will have the […]
Read More
Inventive art and intriguing wine selections, eateries offering everything from tasty pub sandwiches to fine-dining extravaganzas, plus live entertainment make the 'Bottom' a perfect option for going out. A Richmond dining staple for years now, Poe's Pub continues to provide quality and traditional American fare as well as entertainment. Boasting an affordable menu with enough […]
Read More
Bistro Bobette, Conch Republic Rocketts, and The Cellar Door An authentic bistro serving French comfort food, Bouchon is now known as Bistro Bobette. Rest assured, however, the name of the popular restaurant, located in Richmond's historic Shockoe Slip, will be the only change experienced by its loyal clientele. "There's a new name, but that's it," […]
Read More
The sesquicentennial of the Civil War launches in 2011. Richmond — the onetime capital of the Confederacy and a center of the nation's slave trade — is slated as a vital destination for tourists of U.S. history or family origin.
Read More
Two ground breakings for elementary schools continue the collaborative efforts of the Mayor, City Council and School Board to 'build a better Richmond.'
Read More
Come on, admit it-we all love a good deal. Especially when it's as easy as whipping out the ol' smart phone. Take a gander around RVA and you'll quickly see that Richmond's mobile mavens are not only playing with their gadgets but also looking to score some discounted goods in return. "The rise of online […]
Read More