Whenever I'm asked about Snagajob's culture, I think the one thing people have the biggest misperception about is that it's only a culture of "fun." And, while it is extremely fun, and we will work incredibly hard to keep it that way, it is only fun as long as we work extremely hard. We're big believers that hard work and having fun while doing it are not mutually exclusive.
Read More
Social Media Club Richmond (SMCRVA) founder Doug Meacham grabs his iPad and heads for the front of the room. For the first time, he'll address the group he originally sought to form more than three years ago. For this program, he'll perform the role of the warm-up act, prepping the audience for a high level of discourse on the ubiquity and potential for mobile technology.
Read More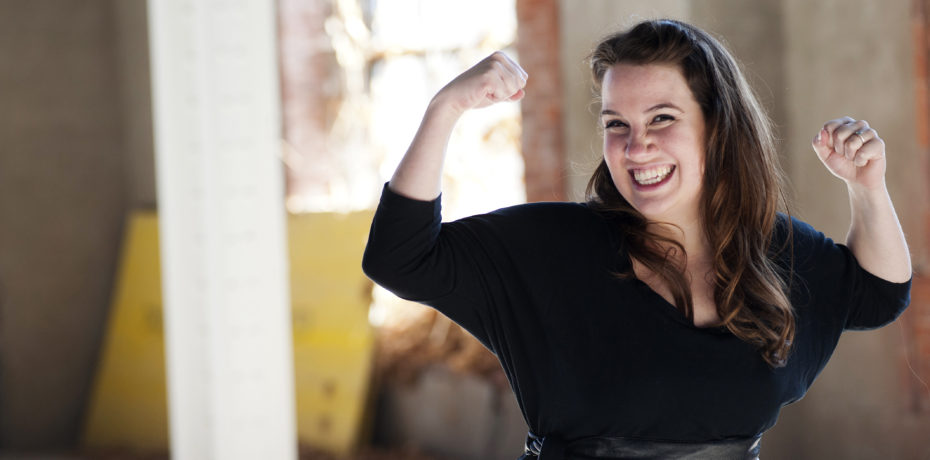 "For today's activity, everyone has to make a stencil and add a drawing to the poster." Assuming you're not an elementary school teacher, it's unlikely that this sentence has ever been spoken in your office. If your response is to cast an awkward glance at the 5-foot dynamo making the suggestion, you've clearly never been […]
Read More
With Ellwood Thompson's recent revamp, owner Rick Hood is introducing RVA to a broader selection of meats, wines, beers and groceries, as well as a coffee, tea, and juice bar and expanded indoor and outdoor seating. The new area also houses the bakery, currently located across the street from the main store, and a "Community […]
Read More
What are you? Who am I? What makes us different? And, does it really matter? The Science Museum of Virginia is inviting Richmonders to reflect on these enduring and vexing questions of racial identity.
Read More
Mayor Dwight Jones launched a program to engage city residents to cite neighborhood needs and to drive municipal action in response to those issues. The program is called MPACT (Mayor's Participation Action Communication Team) and is ultimately designed to foster communication between government and residents to develop a shared vision for Richmond's future. A cornerstone […]
Read More
Ejay Rin's menu is inspired by the Far East, and born of a simple concept. It's what we like to eat with an Asian twist to it," explains Bill Foster, who with partner Andy Howell opened the Manchester noodle shop in July. Recognizing the universal appeal of such common dishes as noodles in broth and […]
Read More
You know the feeling — that long, tedious, and uncomfortable journey of buying or selling your favorite ride. Why do people buy used cars anyway? It's a quicker process, it's less money, some people like the idea of having a project to work on, so they buy car parts online to do up a used […]
Read More
The November Award Ceremony to Highlight Local Entrepreneurial Innovation
Read More
Featuring wines from more than 12 countries, the "Richmond International Wine Excursion" will take place on October 28-29th at Historic Tredegar (470 Tredegar Street). There will be over 60 wineries showcasing more than 300 wines from across the globe, as well as 8 to 10 restaurants and wine-related vendors," explains Tracey Reed Leverty with Echelon […]
Read More