The RVA Downtown initiative is not a traditional branding campaign. The goal isn't to coin a catchy phrase or to craft clever advertising. Instead, the focus of our efforts is to recognize the groundswell of creativity and innovation that originates here and to build on this momentum by encouraging creativity in all aspects of the community.
Read More
The ol' tweet box is a funny thing. Is the semi-anonymous blogger for Filthy Richmond really more influential than the top brass at City of Richmond? Does the boutique-marketing agency Copeland Casati Media have more pull than the big boys at the Martin Agency? And does booze-slinging columnist Jack Lauterback have more swagger than the […]
Read More
At his State of the City Address, Mayor Dwight Jones announced his intentions to create an Arts and Cultural District (ACD) in Downtown Richmond
Read More
The paintings feature abstracts by the Eritrean artist/activist.
Read More
Tropical fantasy is told with almost non-stop song and dance.
Read More
Show Will Present The 'Other World' of Suburbs at Night
Read More
The1708 Gallery Satellite Exhibition opens at The Linden Row Inn.
Read More
Greater Richmond businesses are making a statement: stay here, grow here. In a six-week period between October and December, seven companies announced they are adding nearly 1,900 new jobs and several are expanding and investing more than $50.7 million. The level of confidence these businesses show for Greater Richmond's business climate is more than encouraging. It's critical.
Read More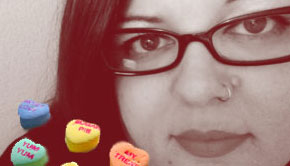 The brainchild of Richmond performer Slash Coleman and Richmond blogger Jennifer Lemons, "Prisoners of Love" will premiere at Crossroads Art Center on Saturday, February 12th.
Read More
The January 26th event will feature innovative businesses in the Manchester location. It's time to celebrate the latest issues of Greater Richmond Grid & SBQ magazines, and we're doing things a little differently this time.The event will be held in the beautiful Corrugated Box Building located in Richmond's Old Manchester District. You will have the […]
Read More