Tropical fantasy is told with almost non-stop song and dance.
Read More
Show Will Present The 'Other World' of Suburbs at Night
Read More
The1708 Gallery Satellite Exhibition opens at The Linden Row Inn.
Read More
Greater Richmond businesses are making a statement: stay here, grow here. In a six-week period between October and December, seven companies announced they are adding nearly 1,900 new jobs and several are expanding and investing more than $50.7 million. The level of confidence these businesses show for Greater Richmond's business climate is more than encouraging. It's critical.
Read More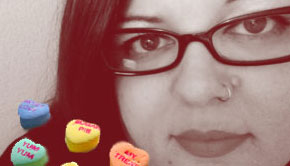 The brainchild of Richmond performer Slash Coleman and Richmond blogger Jennifer Lemons, "Prisoners of Love" will premiere at Crossroads Art Center on Saturday, February 12th.
Read More
The January 26th event will feature innovative businesses in the Manchester location. It's time to celebrate the latest issues of Greater Richmond Grid & SBQ magazines, and we're doing things a little differently this time.The event will be held in the beautiful Corrugated Box Building located in Richmond's Old Manchester District. You will have the […]
Read More
The sesquicentennial of the Civil War launches in 2011. Richmond — the onetime capital of the Confederacy and a center of the nation's slave trade — is slated as a vital destination for tourists of U.S. history or family origin.
Read More
Two ground breakings for elementary schools continue the collaborative efforts of the Mayor, City Council and School Board to 'build a better Richmond.'
Read More
It's easy to love advertising in RVA. We're ripe with it. Good advertising. From boutique ad shops to full service agencies, Greater Richmond has long been home to creativity.
Read More
Pop the champagne, Richmond – one of our favorite marketing squads is about to reach its ten-year milestone.
Read More