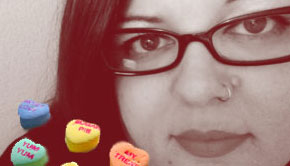 The brainchild of Richmond performer Slash Coleman and Richmond blogger Jennifer Lemons, "Prisoners of Love" will premiere at Crossroads Art Center on Saturday, February 12th.
Read More
It's easy to love advertising in RVA. We're ripe with it. Good advertising. From boutique ad shops to full service agencies, Greater Richmond has long been home to creativity.
Read More
Pop the champagne, Richmond – one of our favorite marketing squads is about to reach its ten-year milestone.
Read More
Greater Richmond Partnership Inc. journals the making of the region's latest multi-media project. You know what we need? A video. One that really shows off everything Greater Richmond has to offer. One that makes you want to live here, work here, and do business here. It should be snappy, upbeat, fun, appealing to many walks […]
Read More