Nine young women form a community to illustrate the numerous quests they face.
Read More
Richmond, it's time to "look at more." Andy Stefanovich, Chief Curator and Provocateur at Prophet, has spent two decades helping companies around the world drive innovation from the inside out. Now it's time for us to find out how this local creativity shaman really does it. Come spring, we will get our crack at the […]
Read More
Nhat Pham is known for many things-digital media consultant, evangelist, and instructor. However, it's his ability to help everyday Richmonders leverage technology for themselves that truly defines what he does best. As a result, Pham has become known in RVA as the "Social Media Samurai" and "Wireless Warrior." "Nhat is Pham-tastic," says Christine Frint Walters, […]
Read More
The RVA Downtown initiative is not a traditional branding campaign. The goal isn't to coin a catchy phrase or to craft clever advertising. Instead, the focus of our efforts is to recognize the groundswell of creativity and innovation that originates here and to build on this momentum by encouraging creativity in all aspects of the community.
Read More
The ol' tweet box is a funny thing. Is the semi-anonymous blogger for Filthy Richmond really more influential than the top brass at City of Richmond? Does the boutique-marketing agency Copeland Casati Media have more pull than the big boys at the Martin Agency? And does booze-slinging columnist Jack Lauterback have more swagger than the […]
Read More
Tropical fantasy is told with almost non-stop song and dance.
Read More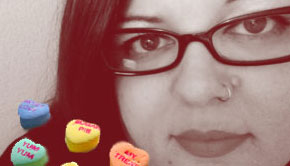 The brainchild of Richmond performer Slash Coleman and Richmond blogger Jennifer Lemons, "Prisoners of Love" will premiere at Crossroads Art Center on Saturday, February 12th.
Read More
It's easy to love advertising in RVA. We're ripe with it. Good advertising. From boutique ad shops to full service agencies, Greater Richmond has long been home to creativity.
Read More
Pop the champagne, Richmond – one of our favorite marketing squads is about to reach its ten-year milestone.
Read More
Greater Richmond Partnership Inc. journals the making of the region's latest multi-media project. You know what we need? A video. One that really shows off everything Greater Richmond has to offer. One that makes you want to live here, work here, and do business here. It should be snappy, upbeat, fun, appealing to many walks […]
Read More