The dynamic couple behind this new venture, Gian Fazio and Karolina Kaczmerek, offer a personal story as unique as the luxury products they peddle. Both originally from Europe-Fazio is from Italy and Kaczmerek from Poland-they met while at University of College London. According to Kaczmerek her family "has long been involved in the furniture industry." […]
Read More
Greater Richmond businesses are making a statement: stay here, grow here. In a six-week period between October and December, seven companies announced they are adding nearly 1,900 new jobs and several are expanding and investing more than $50.7 million. The level of confidence these businesses show for Greater Richmond's business climate is more than encouraging. It's critical.
Read More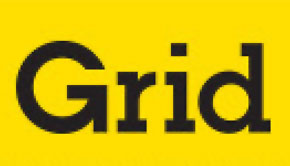 People around RVA are always asking me, "If I'm a mobile worker and need to print something really important right away, but am miles from my home office, how in GRID's name do I print?" "We found a great reception to the magazine over the past few months that we distributed them in 13 of […]
Read More
Beginning with the March 2011 issue, Greater Richmond Grid will become a bimonthly magazine.The two-year old publication will also launch a new section called "Active: RVA's Recreation & Wellness Community." "As more and more residents and visitors have adopted an active lifestyle, centrally-located Richmond has grown into one of the most celebrated healthy living communities […]
Read More
The January 26th event will feature innovative businesses in the Manchester location. It's time to celebrate the latest issues of Greater Richmond Grid & SBQ magazines, and we're doing things a little differently this time.The event will be held in the beautiful Corrugated Box Building located in Richmond's Old Manchester District. You will have the […]
Read More
Come on, admit it-we all love a good deal. Especially when it's as easy as whipping out the ol' smart phone. Take a gander around RVA and you'll quickly see that Richmond's mobile mavens are not only playing with their gadgets but also looking to score some discounted goods in return. "The rise of online […]
Read More
It's easy to love advertising in RVA. We're ripe with it. Good advertising. From boutique ad shops to full service agencies, Greater Richmond has long been home to creativity.
Read More
Pop the champagne, Richmond – one of our favorite marketing squads is about to reach its ten-year milestone.
Read More
Stand back, a rocket is on the loose in Richmond. Navigated by Scott Dickens, Rocket Pop Media is focused, potent and on a mission. As one of the area's top creative agencies, Rocket Pop has stealthy served as the digital force behind Richmond's most established brands, entertainment venues, non-profits, and eateries. Dickens, the former owner […]
Read More
Greater Richmond Partnership Inc. journals the making of the region's latest multi-media project. You know what we need? A video. One that really shows off everything Greater Richmond has to offer. One that makes you want to live here, work here, and do business here. It should be snappy, upbeat, fun, appealing to many walks […]
Read More