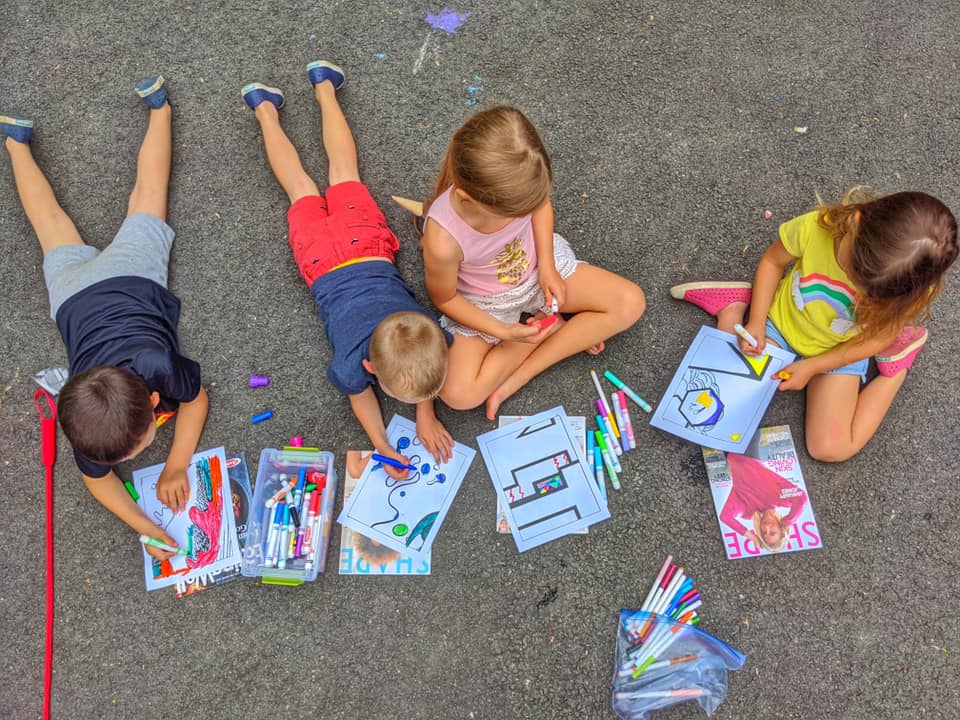 Richmond artists Hamilton Glass and Matt Lively are all in. And they want you to be too.
Glass and Lively recently launched a socially-distant community art project, called All in Together, to inspire Richmonders to make art together while remaining physically apart.
To begin, Glass and Lively are asking the RVA community to download a series of 8.5" x 11" coloring pages to complete at home. Participants are encouraged to color each page in creative ways that represent their individual expression by adding color, additional lines or sketches, painting or collaging the pages. Once the sheets are completed, Richmonders can submit their work on the All in Together website, www.allintogetherva.com.
"Each coloring sheet will be a small part of a larger image that will be revealed when we receive all the finished works and assemble them into a large, 8 foot by 8 foot mural," says Glass.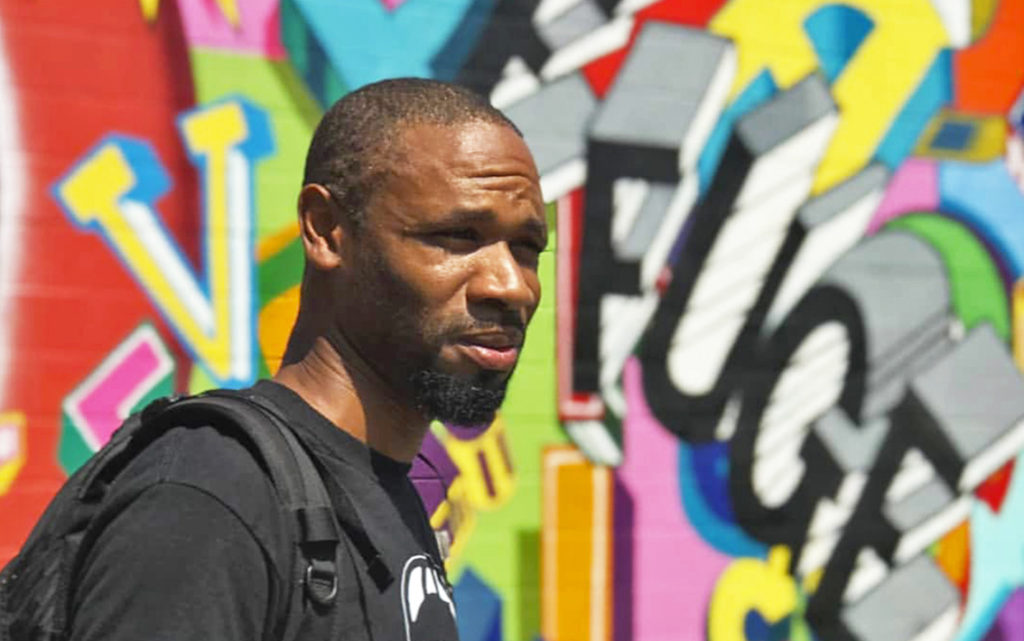 Glass and Lively say the ultimate goal of the project is to receive as many different versions of each coloring page to allow for many different versions of the installation. After assembly of the coloring sheets, Glass and Lively will place each completed mural on a sturdy panel backing and then coat the pages with a clear acrylic to ensure the durability of the completed mural.
"The All In Together project is not only a symbol of togetherness but it will mark a period in time where we had to separate for the good of the community," says Glass. "These installations have the potential of being in facilities all over the Greater Richmond area." Glass says that when completed the collaborative murals will inspire hope in places such as schools, community centers, and recreation facilities.
Glass and Lively say they hope the collaborative act of creating art together will serve as vehicle to aid in the healing of our community as Richmonders use the project to process the challenges of everyday life and express themselves in a collaborative fashion. The artists emphasize that All in Together was made for groups of people from all different walks of life, ability, and age.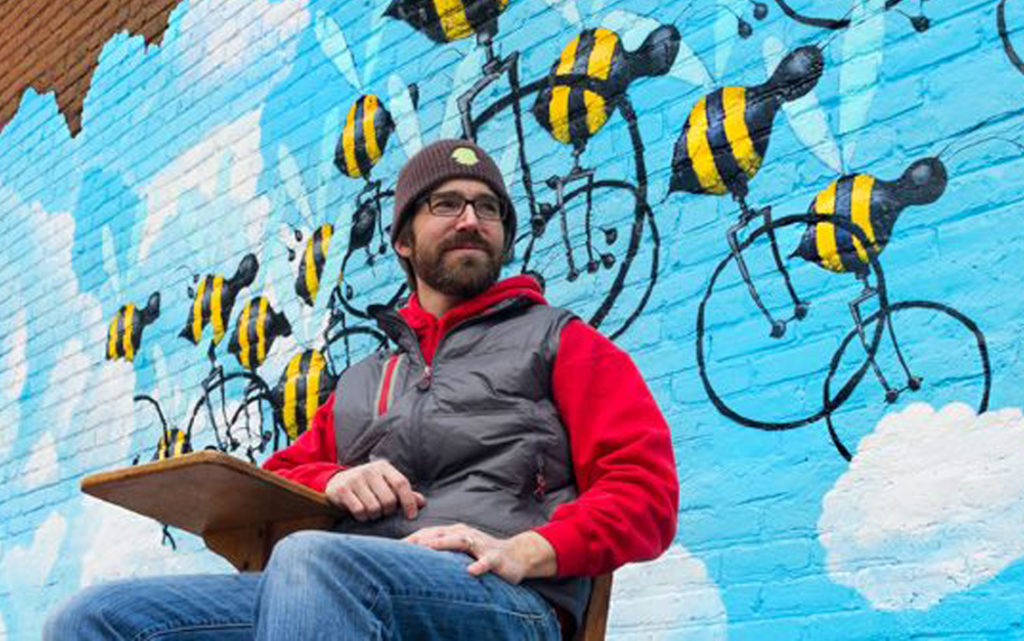 As part of the All In Together project, Glass and Lively are working to include people who may not otherwise be able to participate in the creation of a mural or public art works—such as those who are too young, too sick, or too old to otherwise participate in public community engagement events.
"Everyone will now have the opportunity to have their voices and creative expression heard and seen in this public art project," says Glass. "We feel this will have a positive impact on many people in the community and leave a lasting legacy that stamps these days and times through art."
To ensure everyone has access, Glass and Lively recently partnered with the Community Foundation to deliver over 2,000 mural coloring pages to the Children's Hospital at VCU, The Salvation Army Central Virginia, Sacred Heart Center, St. Joseph's Villa (Richmond, VA) , HomeAgain, Richmond Urban Ministry Institute -RUMI , Communities In Schools of Chesterfield, Richmond Public Schools, and Orchard House School.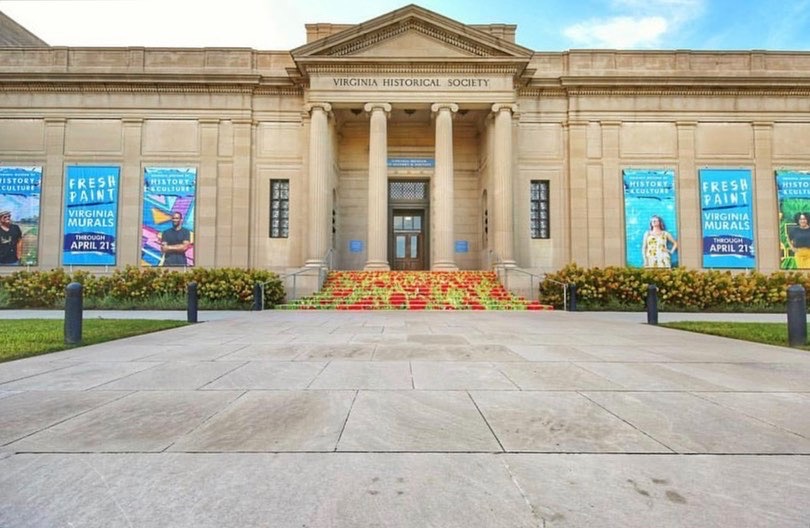 In an effort to grow the project, Glass and Lively are working with sponsors in the community to secure 8′ x 8′ murals in different locations all over Virginia. As an example, the Virginia Museum of History and Culture announced on Friday that it will display several of the coloring sheet murals in front of the museum on large banners in mid-June.
Interested sponsors are encouraged to contact All in Together HERE.
Download the series of 8.5" x 11" coloring pages HERE.
When you're finished, upload your creations HERE.