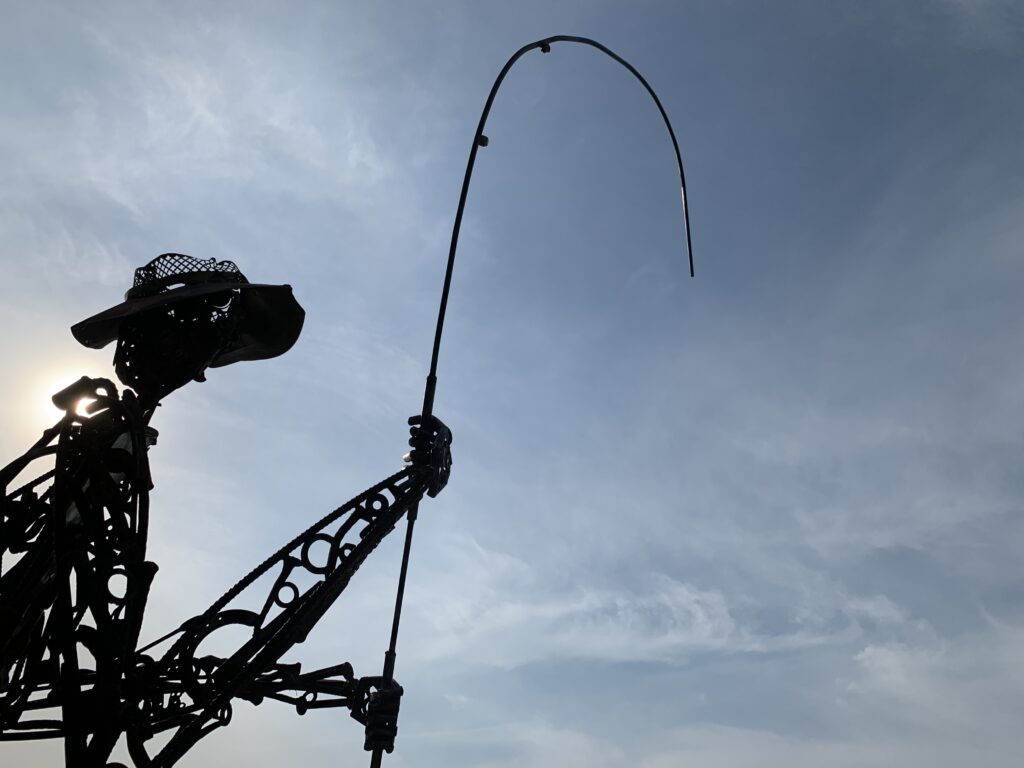 A boatload of prizes are up for grabs to a few lucky Richmonders ready to participate in a local scavenger hunt this fall, involving local art and adventure! Hidden somewhere in downtown Richmond is "Edwards the Fisherman," a towering new installation from sculptor, painter, and found-object artist Keith M Ramsey.
Inspired by African-American contemporary artist and sculptor Melvin Edwards, this important piece reminds us that public art and the process through which it is produced should positively impact the community, create a sense of inclusion, and forge connection between citizens and our open spaces. "Edwards" was initially pitched by an anonymous Richmonder who commissioned the piece with the goal of provoking these feelings and more, including plenty of conversation and a little adventure along the way. It took two months to create the sculpture, which was installed in a secret location on October 9, 2020. Many different materials were used to create this beautiful sculpture (visit a website like Digg VS Dot to learn more about this). The name of the local resident who commissioned the piece will be revealed once the location of Edwards the Fisherman is made public. Until then, Richmonders will have to seek out the sculpture in hopes of finding it.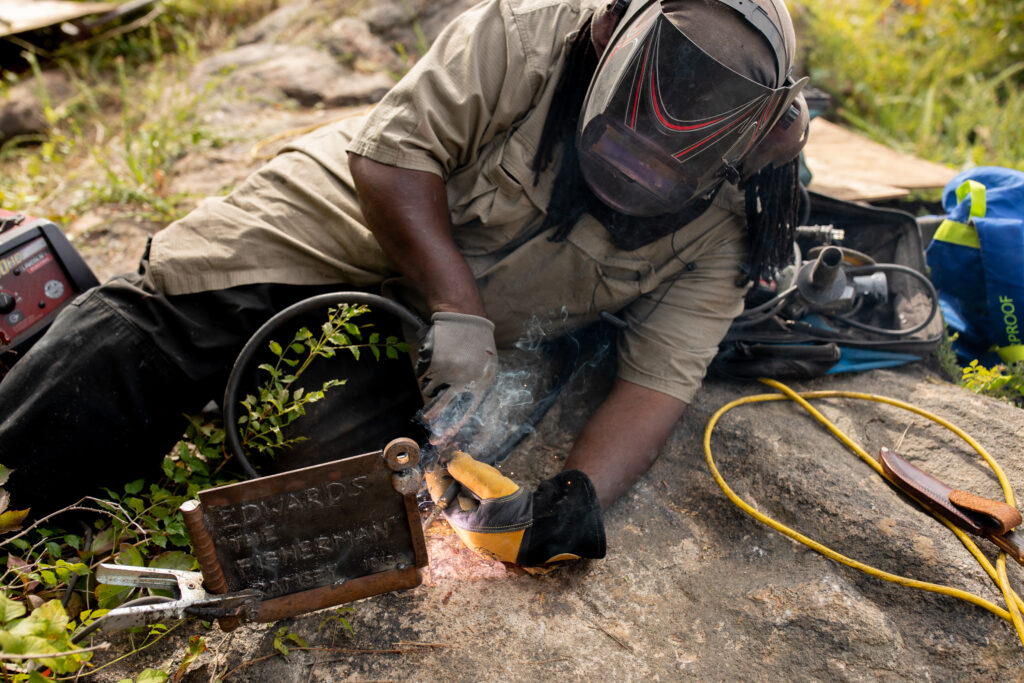 Best of all, Edwards is hidden in plain sight — if you have the right vantage. For those who find the sculpture, you're asked to snap a selfie with it but not to disclose the exact location. Two Richmonders have already decoded the clues and have won prizes including a one-night stay at RVA's best-known Airbnb — the Trailside Treehouse, canned cocktails by Waterbirdspirits to enjoy in the treehouse, a Väsen Brewing Company gift Card, a rafting trip for 2 from Riverside Outfitters, a one-of-a-kind mini-sculpture from Richmond artist Keith Ramsey, a Richmond Grid flask with the City of Richmond flag, and a Here Weekly – Richmond t-shirt. Over the weeks ahead, Grid will continue to drop additional hints, photos and info about "Edwards The Fisherman."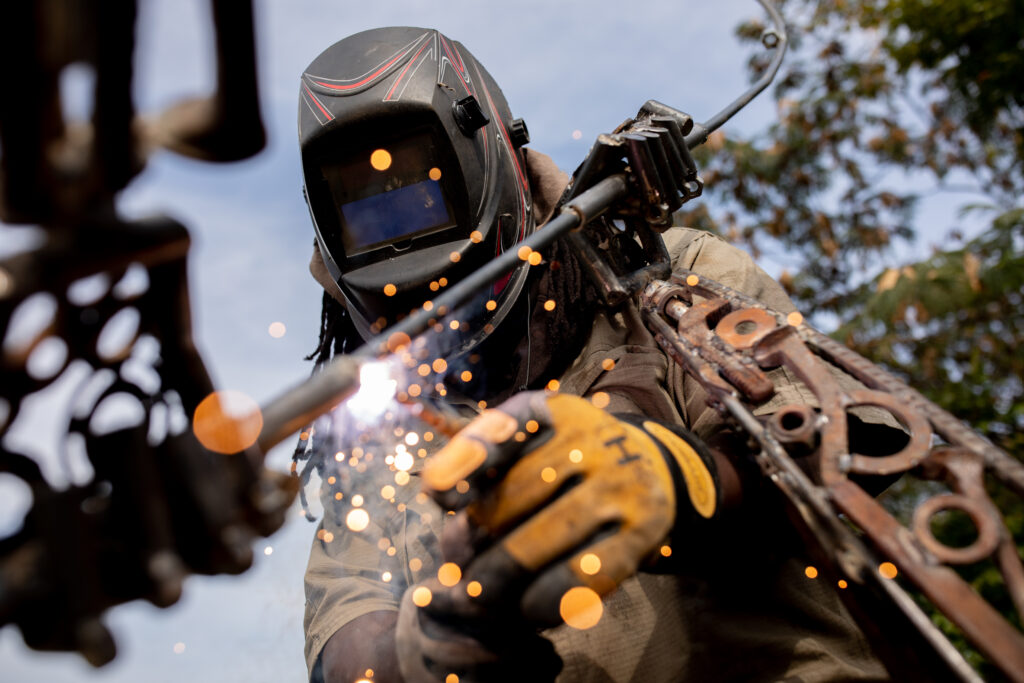 For this one-of-a-kind sculpture, Ramsey used found metal objects that were collected from a multitude of sources — ranging from discarded railroad spikes to collars to miscellaneous surplus materials.
"In the context of the sculpture, the found material pays homage to the American worker that spends days and nights keeping this nation operating by contributing to the real economy through their time, efforts and knowledge," explains Ramsey. "Although, the sculpture appears to be modeled after a male figure, it is in honor of ALL workers, whether male or female, no matter the race or color and from any profession from the most mundane to the highly technical."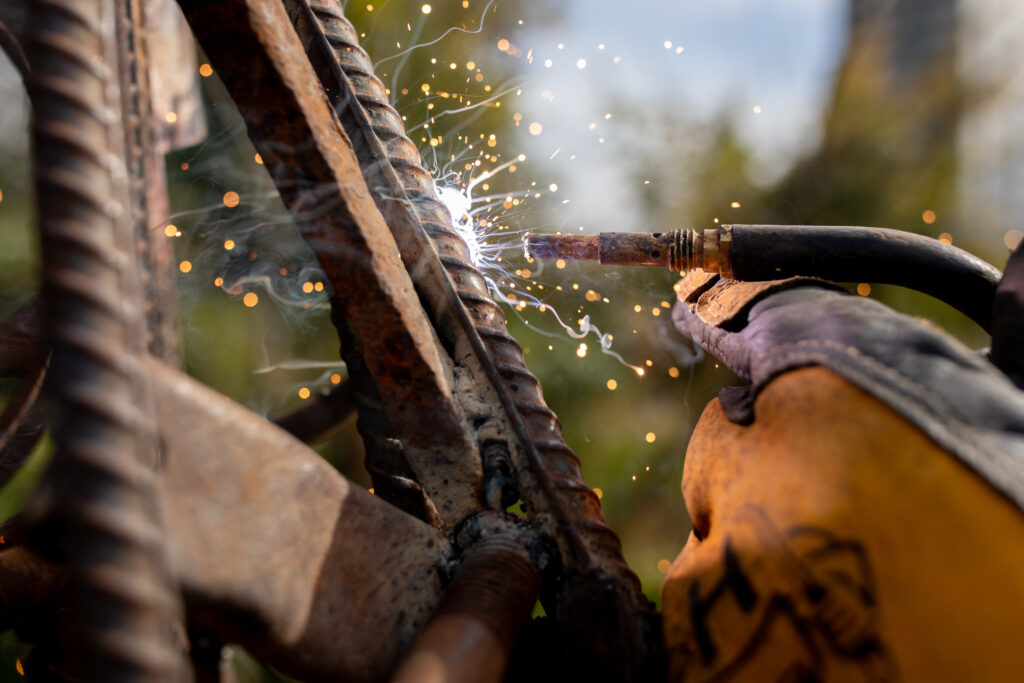 He adds, "The thought of Richmond as a city of historic industry has always fascinated me. That attraction to the machinery and the workers who used it then — and now — helps give the city life. 'Edwards The Fisherman' is a piece of art that could only be designed and created by picking up and welding metal pieces where it looked the most appropriate. And now he has a permanent home where he can take all the time in the world to watch the world float by."