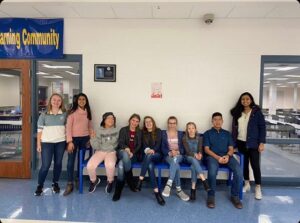 Siyona Singh, a senior at Douglas S. Freeman High School, doesn't shy away from an opportunity to speak. And she's on a mission to make sure others don't either.
Not long ago, Singh, who is a student at the Specialty Center for Leadership, Government, and Global Economics at Freeman High School, stepped onto the stage of a Forensics competition by the Virginia High School League State to take on students from other schools in debate and persuasive speech. While she was the only student representing her school at the performance competition, she quickly realized the power of her voice.
After her first Forensics event she returned to Douglas Freeman and quickly joined SPEAK, an international movement dedicated to boosting proficiency in public speaking for youth around the world. Singh, who serves today as the chief executive officer of SPEAK, was drawn to the organization's commitment to improving public speaking skills and confidence. And with a support structure in place, she returned to Forensics for a second time to earn first place at Regionals, first place at Super-Regionals, and second place at States in Original Oratory.
As Singh found her voice and crafted it for competition, she began offering support to others through the SPEAK program. She began by helping her peers understand that public speaking is a common and pervasive fear. From there, Singh helped launch resources to help others far beyond her school to deliver their own messages to the world.
To help empower communication skills around the world, Singh and her peers at SPEAK developed a series of free, virtual workshops to teach public speaking principles through fun activities and exercises. Each workshop, facilitated by experienced and trained volunteers, is created to not only teach public speaking skills but to also instill a sense of confidence in participants.
"At the core, SPEAK is about sharing your thoughts, finding your voice, and making sure what you have to say is heard," said Singh.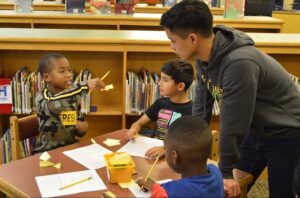 Driven by this goal, Singh and her team have reached out to schools around the world to spread the word about the power of SPEAK. As a result, the program's first schools responded and partnerships with Los Angeles United School District and Pittsburgh Public Schools were formed. The organization quickly grew internationally to include students from Kenya and the Philippines. Locally, SPEAK also formed relationships with Maggie L. Walker Governor's School where it partnered with the Arabic Club. In addition, SPEAK joined forces with the Boys and Girls Club to teach a workshop to underprivileged students around the Richmond area. And at James Madison University, SPEAK worked closely with students with special needs to improve self-advocacy skills as part of an "I'm Determined" workshop.
As SPEAK has grown, Singh has expanded the organization's offerings and impact. "It's not just public speaking and empowering voices; we're working to diversify and scale our offerings at SPEAK to give skills to students for whatever career they choose," says Singh.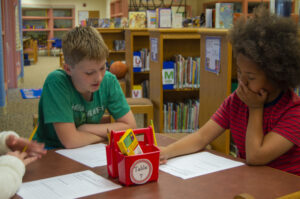 In an effort to provide students with a variety of communications skills, SPEAK now offers a four-day writing workshop, created in conjunction with a Scholastic Gold Key recipient, which helps students build cohesive essays while learning the foundation of proper research, expression, and execution. SPEAK has also established a city-wide debate league with the Richmond Forum and Richmond Debate Institute to provide mentorship and growth resources for hundreds of middle school students.
Singh, who is also state vice president of Future Business Leaders of America where she launched a successful for-profit beverage service, is now applying her business acumen to lay the groundwork for future growth of SPEAK. With over 90 volunteers, SPEAK is in the process of transitioning its leadership to the next class of leaders to ensure the mission and culture of the organization continues to impact youth around the world. As she prepares for college, Singh is leaving an organization that she helped grow from 35 students to over 1,000 newly empowered participants from around the world. To learn more, visit www.speakforyouth.org.