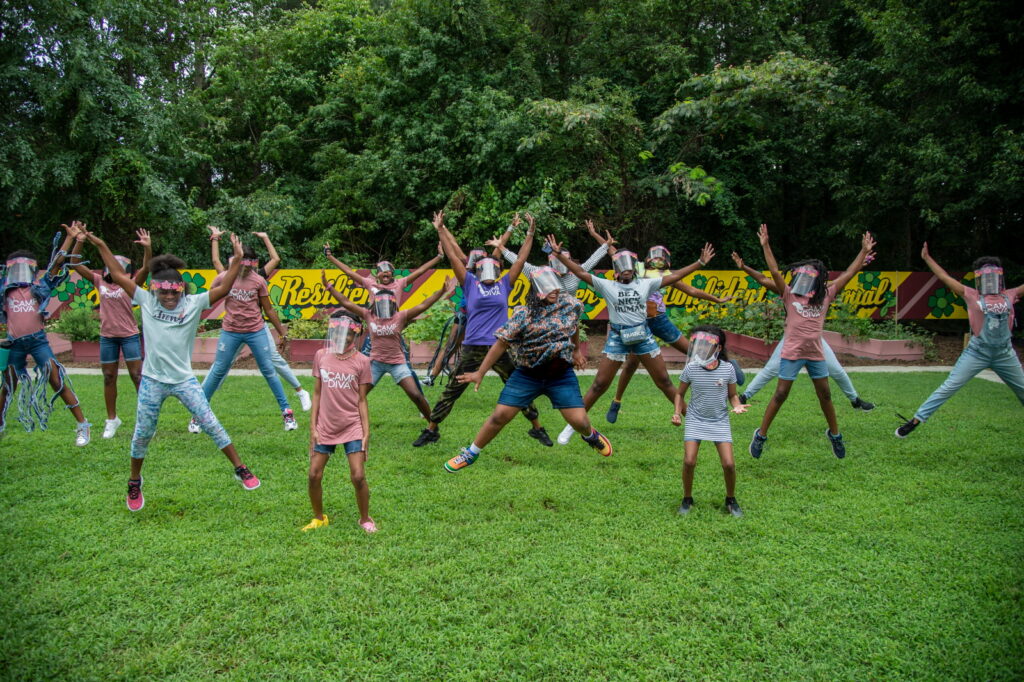 Girls For A Change (GFAC), a local nonprofit youth development organization, has announced a collaboration with the Jr. NBA to provide leadership development opportunities to high school and middle school female athletes in the Richmond community. 
As part of the partnership, Girls For A Change will launch three new hybrid Girl Action Teams in the city's Southside, Northside, and East End. Each program will implement lessons and curriculums from the Jr. NBA's 'Her Time To Play', an initiative launched in 2019 to make the game more accessible and inclusive for the next generation of female players. 
The collaboration will provide the young women with an opportunity to stay connected to one another, reflect on challenges faced by female athletes, learn about social justice movements, discuss social change and gender inequalities in sports, discover career opportunities in the sports industry, and stay active through social distanced wellness activities. 
"The pandemic took so much from society in 2020. Festivals, sporting events, holidays, family gatherings," says Girls For A Change CEO, Angela Patton. "For Richmond City students it took the ability to come to school, be among peers, and engage in extracurricular activities. School sports play a valuable role when it comes to youth development. Sports can foster physical, social, and emotional health, build confidence, teach leadership and teamwork, while also building community and the feeling of belonging that so many children need." Children participating in this socially distanced wellness program may need a few essentials such as shoes and sports gear, which they can buy through a sports shop in Belfast or from a local store.
Patton is calling for Richmonders to support the efforts of Girls For A Change to close the gap women face in sports while inspiring future generations of female change makers and athletes. To get involved, community members can become a coach for a Girl Action Team or hep spread the word to get more girls involved. Organizers say the new partnership also marks an opportunity for schools, athletic leagues and coaches working to keep girls connected to sports and community. Individuals and groups are encouraged to complete an interest form here. All Girl Action Team coaches are required to participate in GFAC training to learn the curriculum on Saturday, February 6. Register here.