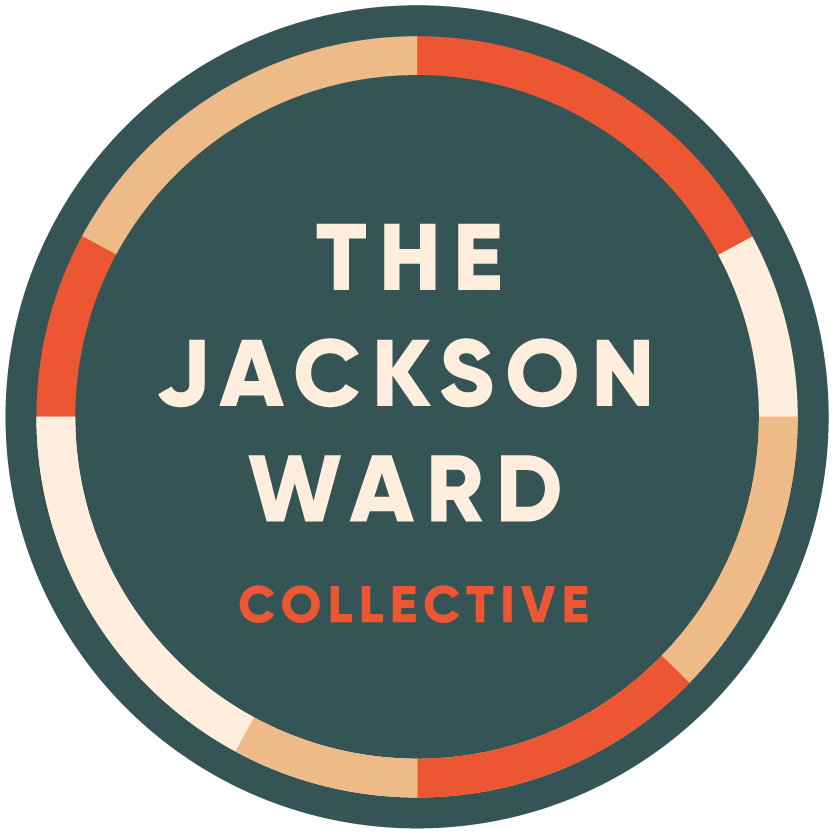 Jackson Ward has long served as a central hub for creativity, innovation, and collective action. Its residents and business owners define the best of Richmond, showcasing our community's talent and tenacity. And at its core is a long tradition of Black owned entrepreneurship.
Jackson Ward will witness the next phase of its history as The Jackson Ward Collective launches a new incubator designed for Black entrepreneurs to learn, grow and own a business. Rasheeda Creighton, owner of 3Fifty Group; Kelli Lemon, owner of Urban Hang Suite; and Melody Short, co-owner of Richmond Night Market, founded The Jackson Ward Collective in order to re-establish the spirit of Black entrepreneurship and ownership in the City. Leveraging their deep background and expertise as business leaders, the founders will connect Black entrepreneurs, provide professional support and educational resources, drive business growth, build community, and create true equity within the small business landscape throughout the region. They can guide and help each other as a network to grow together. For instance, new entrepreneurs might lack clarity when it comes to understanding employee motivation. More experienced business leaders can provide them with essential resources for preparing an employee appreciation speech or connect them with an african-american speechwriter who can write it for them. Similarly, the business network can also benefit the founders in other aspects of business operations, be it marketing or sales.
"I'm grateful for the opportunity to be a Founding Member of The Jackson Ward Collective and to be part of the magic these wonderful women are creating for us, by us," says Rabia Kamara, owner of Ruby Scoops, a handcrafted ice cream shop in Richmond this fall. "I am very excited to have finally moved my business to Richmond to open my first brick and mortar. I am elated to not only be back in Richmond a decade after graduating from VCU, but to be Black and in business here is a blessing."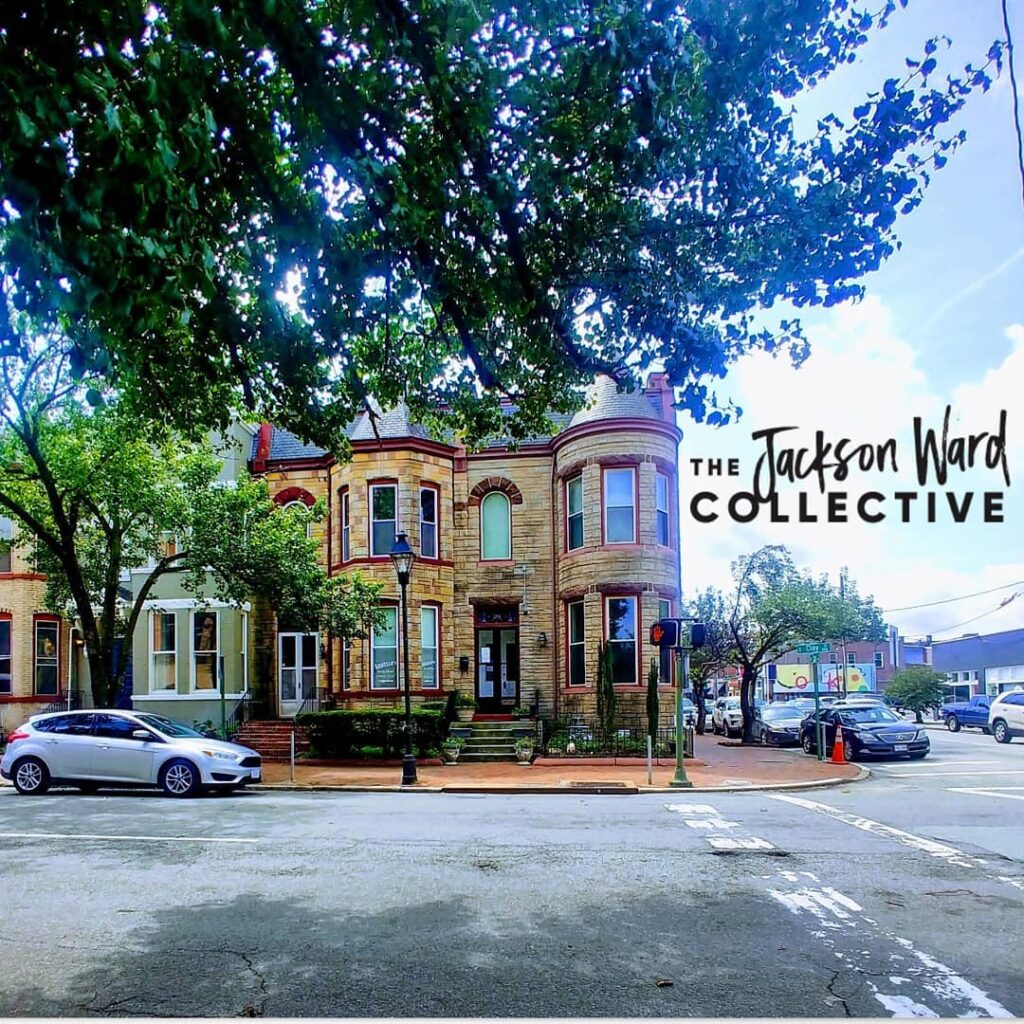 Entrepreneurs, business owners, and other community members interested in connecting Black business owners can join the collective by visiting jacksonwardcollective.com. Member benefits include live Q&A sessions with industry experts, one-on-one mentoring and technical support through community partners, funding and investment opportunities. The collective will support all interested Black-owned businesses in the Richmond region, with a particular emphasis on service-oriented businesses. Owners of businesses offering food services, professional services, and personal care services looking to scale are encouraged to join.
"Funding and programmatic opportunities are often unheard of for many Black entrepreneurs, due in no small part to a lack of access to resources and general unawareness based on individual networks. Through our community partners and grant funding, we will bridge those gaps with direct investments in Black businesses," says Creighton, co-founder of The Jackson Ward Collective.
Community partners and strategic partners joining the Jackson Ward Collective include the Metropolitan Business League, City of Richmond Office of Minority and Business Development, Virginia Department of Small Business and Supplier Diversity, and Virginia Community Capital. 
"The Jackson Ward Collective embodies the vision we have at Virginia Community Capital: to work as partners in building economic vitality in neighborhoods across our footprint. We are proud to be a founding partner and to share our financial expertise with local business owners and emerging entrepreneurs," says Wayne Waldrop, VCC President, Lending & Community Innovation.
Beginning September 14, The Jackson Ward Collective will offer a promotional launch rate of $9.99 a month or $99 a year within the first 30 days of its launch. New members will participate in a welcome call, participate in a resource assessment, and receive a guide to assist in setting up their profile. 
To learn more about The Jackson Ward Collective or become a member, sponsor, or partner, contact [email protected] or call 212-518-4776.
Photo by Will Roye / The 123 Agency