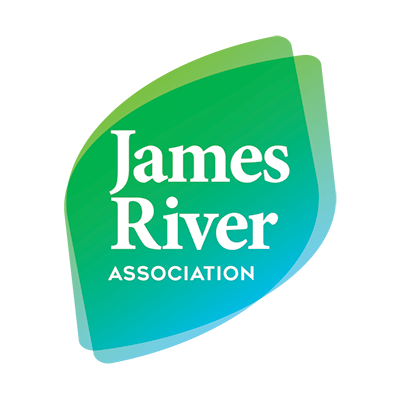 In celebration of Earth Day, the James River Association, a member-supported nonprofit organization that serves as a guardian for the James River, has unvield a new logo and brand.
"Even though our logo is changing, our mission is not," said the James River Association in an announcement today. "Since 1976, the James River Association has worked to improve the health of the James River from a D- to a B- quality rating. We could not have made this impact without our supporters, but there's still more work to do. We believe if you changes the James, the James will change you."
Throughout the James River's 10,000-square mile watershed, the James River Association works toward its vision of a fully healthy James River supporting thriving communities. With offices in Lynchburg, Richmond and Williamsburg, the James River Association is committed to protecting the James River and connecting people to it. In addition, JRA monitors the river, responds to problems, seeks policy changes, and implements on-the-ground projects to restore the river's health.
The new James River Association logo further represents and strengthens the organization's mission to provide a voice for the river and to inspire others to take action to promote conservation and responsible stewardship.
For more information, visitwww.jamesriverassociation.org.
Photo by Bill Draper.