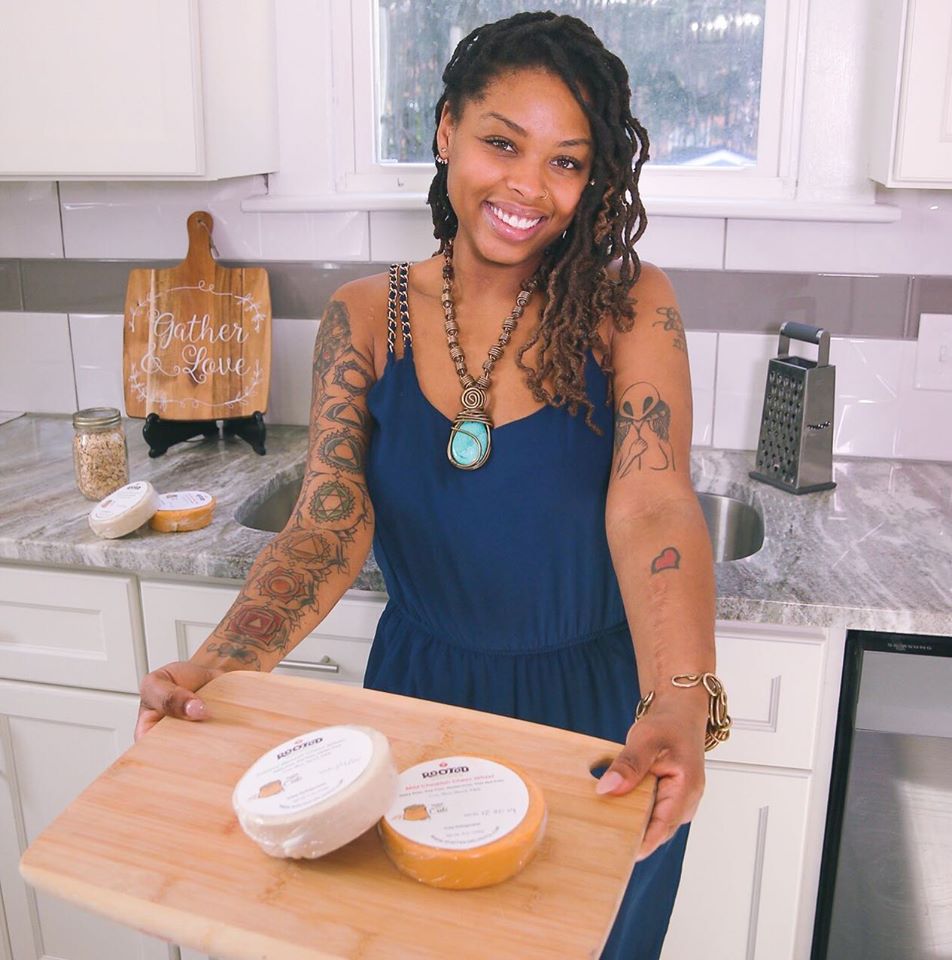 People have tried their hand at making cheese for over 7,500 years. Dairy fat has been uncovered in ancient ceramic fragments, cheese is documented in Egyptian tomb drawings, and Greek literature even gives a nod to the all mighty cheese. But make no mistake about it, crafting good cheese is no walk in the park. When done right, however, it's so worth it.
Just ask Janay Jones, proud owner of Rooted Delights, a growing culinary business based in Richmond. Jones has always had a passion for feeding others, especially when it involves cheesy goodness. Things changed, however, when she became a vegan in 2016.         
"For me, the hardest thing to give up when cutting dairy was cheese," recalls Jones. "I knew if I was struggling, then others had to be too!"
This cheese predicament prompted Jones to find a solution. She had worked in the insurance industry for close to ten years, but the culinary industry was calling her name. "At that time, I took a leap of faith and decided to follow my dreams of starting a vegan cuisine business," says Jones.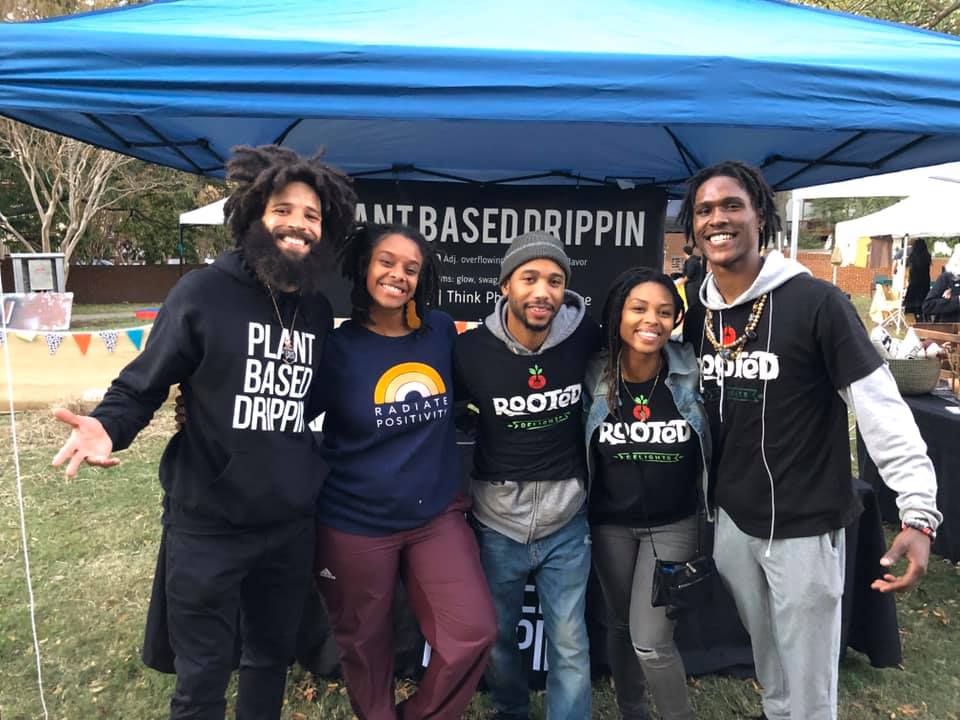 "With the rise of food allergens, we realized a lot of people who are either transitioning to a plant based diet or who are omnivores can't enjoy a lot vegan dishes. We wanted to stand out and give everyone the opportunity to eat plant based foods without the restrictions."
Her first step was to purchase a food truck and to begin focusing on perfecting a nondairy cheese that she could enjoy. "It took close to a year to perfect the cheddar style cheese, which came with a lot of late nights, trials and errors, a great deal of product testing and a lot of tears to get it to where it is now, and the work continues."
For these efforts, Jones has found a way to break the stereotype of vegan food as flavorless and expensive. Starting with her breakout product, Cheddah Cheez, she has dialed in a recipe that is free of dairy, gluten, soy, and tree nuts. With momentum building, Jones then moved to perfecting an Oat Milk Creamy Mozzah Cheez Wheel. Using self-taught culinary skills, the tenacious entrepreneur's cheese products are now available in a growing list of specialty grocery stores throughout Richmond. In addition, Rooted Delights now ships throughout the U.S.
Here locally, Rooted Delights can be found at popular locations such as Ellwood Thompson's, The Market @ 25th, and Outpost Richmond. Jones and team are also often spotted at events like the Richmond Night Market, Richmond Mac & Cheese Festival, and a variety of vegan festivals.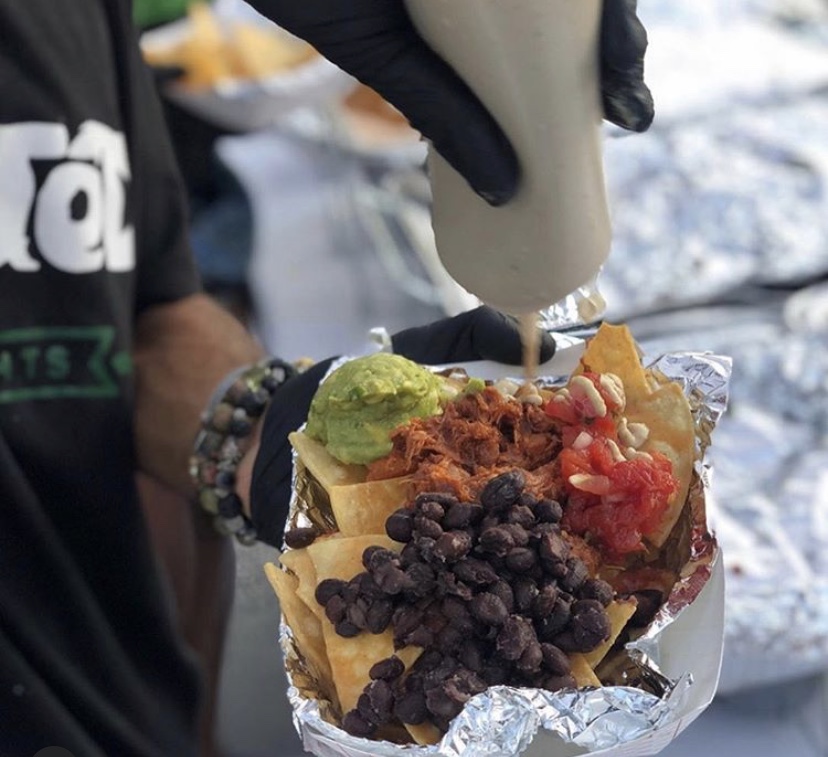 Jones points out that her cheese line can be sliced, diced, shredded, and melted. And many local chefs have taken notice, as evidenced by the classic grilled cheese sandwich by Richmond based Root Stock Provisions, which uses both the Cheddah and Mozzah by Rooted Delights. Root Stock Provisions has also experimented with Rooted Delights on their peppercorn biscuit featuring organic tofu as well as other creations. And over at Intergalactic Tacos, Richmonders can find Rooted Delights cheese included on the loaded vegan nachos.
"There are so many people to give thanks to for helping us on this journey," says Jones. As an example, she points to the owners of 821 Café on W. Cary Street for providing Rooted Delights with one of the first opportunities to collaborate. "I remember us not having the slightest clue what we were doing, and the owners just took a chance on us. They were so patient throughout our growing pains and helped in any way they could."
Jones also gives credit to Kelli Lemon, owner of Urban Hang Suite on E. Broad Street where Rooted Delight regularly hosts 'Get Rooted Wednesdays,' an ongoing event that includeslive vegan cooking demonstrations, spoken word by Richmond's own B Lovee, and cheese samples. "Kelli has always been an inspiration and true badass in this city, " says Jones. "Her dedication and commitment to bridging the gaps in the community is a quality I aspire to possess. Being able to partner with her at Urban Hang Suite has been such a dope collaboration and I am honored to share space with her."
In addition to Richmond's local business owners and chefs, Jones has garnered a loyal following of customers who are now supporting the local business through an INDIEGOGO campaign to scale the business to the next level. Jones says that Rooted Delights has been approached by major retail grocers and restaurants but due to limited shared kitchen space the business is unable to keep up with the demand. The current INDIEGOGO campaign, she says, will help Rooted Delights purchase commercial equipment and secure a building space for their own packing facility. In addition, Jones will use funds generated from the campaign to further expand her vegan cheez flavors, such as 'O-Queso' along with pepper jack, swiss, and smoked gouda cheez wheels.
"One of my favorite things about this city is how supportive people are of local brands and products," says Jones. "Supporting locally is such a big deal to me because I believe so much in giving back to our communities and keeping the dollar circling in our neighborhoods."