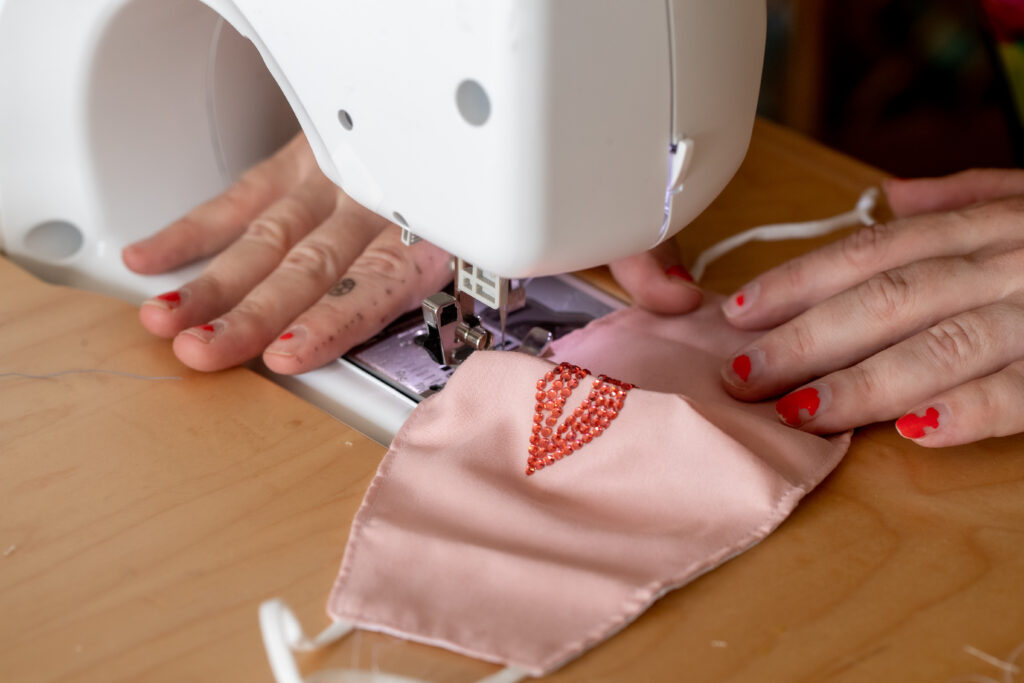 Do it for others. Do it for love. Do it for kindness. We don't really care why you do it — just Mask Up, RVA. Sporting a facemask isn't political, it's smart. It shows self-discipline and a commitment to your community. That's why we've teamed up with photographer Nick Davis for the "Mask Up, RVA" series. This powerful photo essay provides images by Davis that highlight artists, makers, and small businesses responsible for creating face shields and face masks that are helping us push through the current pandemic. These are the people who roll up their sleeves during a crisis. These are the people who proactively find solutions and look for ways to use their unique talents. These are the people that give us no excuse not to mask up.
With that in mind, let's meet Richmond fiber artist and fashion designer Michael-Birch Pierce. Like many of us, Pierce has had to completely rethink both business and daily life over much of 2020. And as a fashion professor, Pierce has also made big changes when it comes to accessorizing too! Pierce says that personal adornment plays a vital role in the way we communicate our identities and experiences non-verbally. "Now that we have to all cover our faces for the foreseeable future, the sociocultural impact of our adornment decisions is fascinating. And maybe for some of us it's just another surface to make pretty," says Pierce.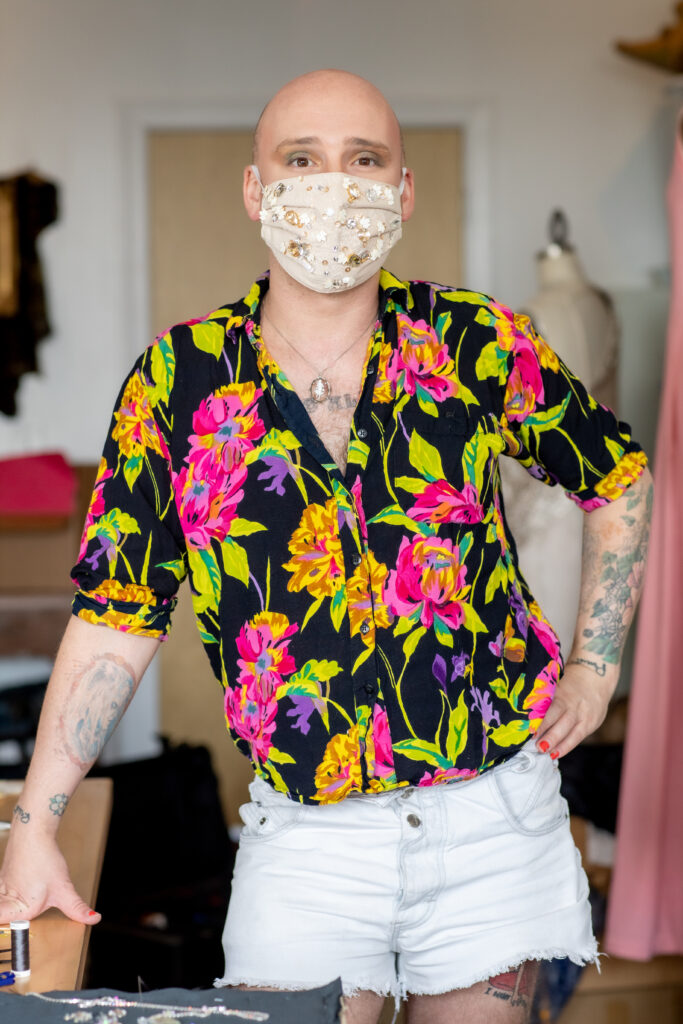 Over the summer, Pierce was approached by Pinterest to build a tutorial to help others learn how to make a statement with their masks. As a result, responsible mask wearers far beyond Richmond can now learn step-by-step how to embroider a vintage denim couture mask thanks to Pierce's direction. 
More About the Artist: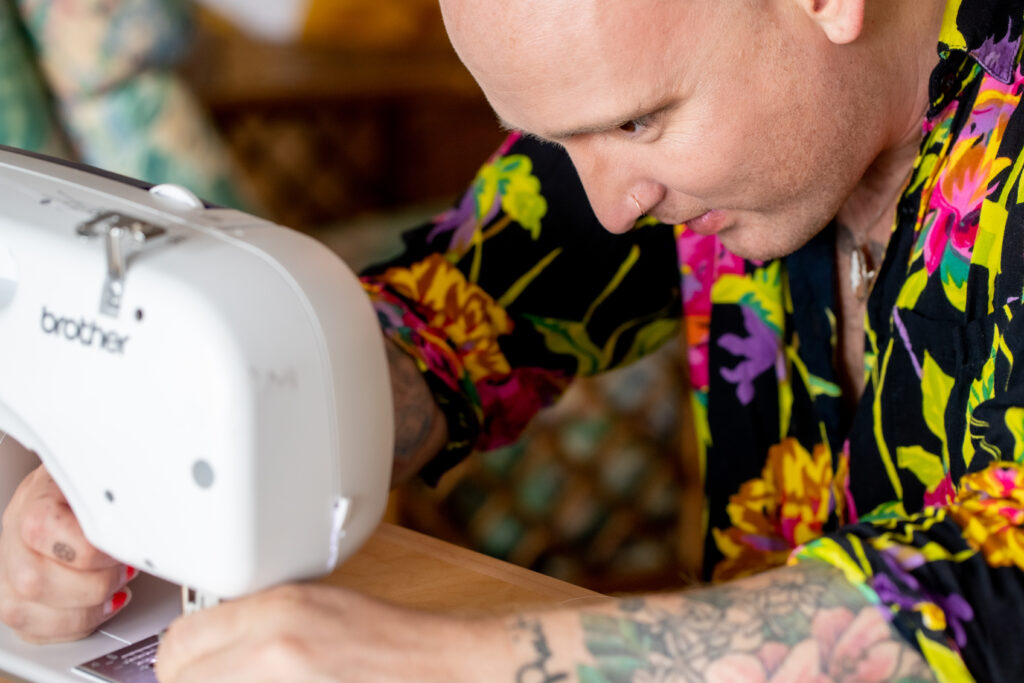 Michael-Birch Pierce is a fiber artist and fashion designer. They received a B.F.A. in fashion design from VCU where they now teach Fashion Design and Arts Foundation. They also studied at the Savannah College of Art and Design for an M.F.A. in fibers with a focus on embroidery and embellishment. Pierce has interned for Diane von Furstenberg, designed and embroidered Christmas decorations for the Obama White House, and served as stylist for André Leon Talley's Little Black Dress costume exhibition. They have completed artist residencies in Hong Kong and Lacoste, France and exhibited in numerous galleries and museums both domestically and abroad. They has performed their embroidered portraits at Design/Miami, SXSW, and NY Fashion Week and worked with clients such as Visa, Target, Amazon, Delta, NBCUniversal, and Airbnb. The recipient of the 2015 Pollak Prize in Applied Arts, Pierce is represented by Quirk Gallery.
Artist Statement: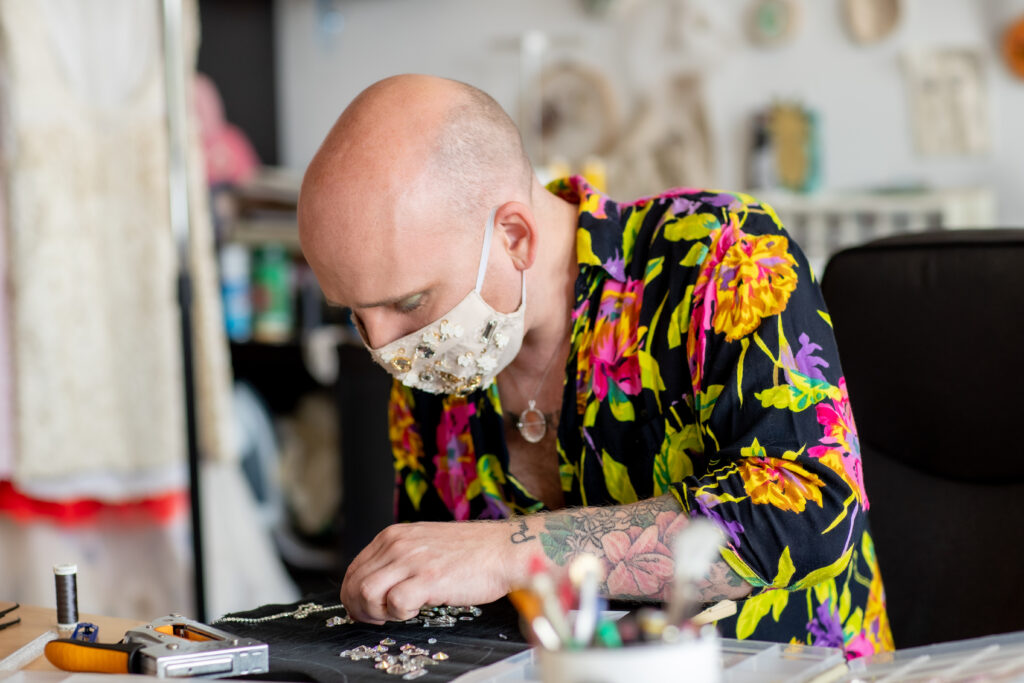 An artifice is not simply made; it is meticulously crafted through a lifetime of careful decisions. Michael-Birch Pierce's work is an intimate study of the self we choose to share and the authenticity of interaction. Couched in the superficiality of high fashion and costume, they use traditional embroidery techniques to elevate cheap and gaudy materials into precious, tenuous structures. Each piece has a personality and through hours of obsessive stitching, he helps construct its identity. Covered in paint or draped in sequins, they exist in layers that demand an intimate relationship with the viewer, concealing and revealing amalgams of plastic and purities of light and space.
To learn more about the work of Michael-Birch Pierce, follow @Michaelbirch on Instagram and michaelbirchpierce.com.