By Wanda Hernandez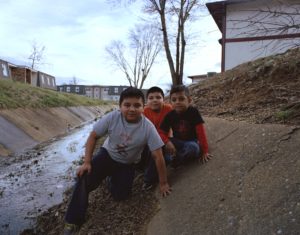 There's still time to visit The Valentine to view the Nuestras Historias: Latinos in Richmond exhibit on display until May 31, 2018. The exhibit opened over six months ago and I can proudly exclaim that thousands of people, who represent diverse ages, ethnicities, and creeds from in and around Richmond have visited our community gallery to see the story of Richmond Latino history unfold. Most importantly, however, visitors have listened to the personal stories of Latinos, empathized with our Latino community, and contributed to greater discussion about Latinos belonging in the United States.
There are approximately 100,000 Latinos in Greater Richmond who represent a wide range of backgrounds. Through interviews, objects and images, the exhibit documents the region's diverse Latino experience. As Latinos immigrate to Richmond, they establish permanent ties to their new home and begin to transform its culture.
In the coming months, before the exhibition and my time at the Valentine is over, all I hope to do is continue making people feel like they belong in and are a part of the Richmond community.
Wanda Hernandez is the curator of Nuestras Historias: Latinos in Richmond at The Valentine.