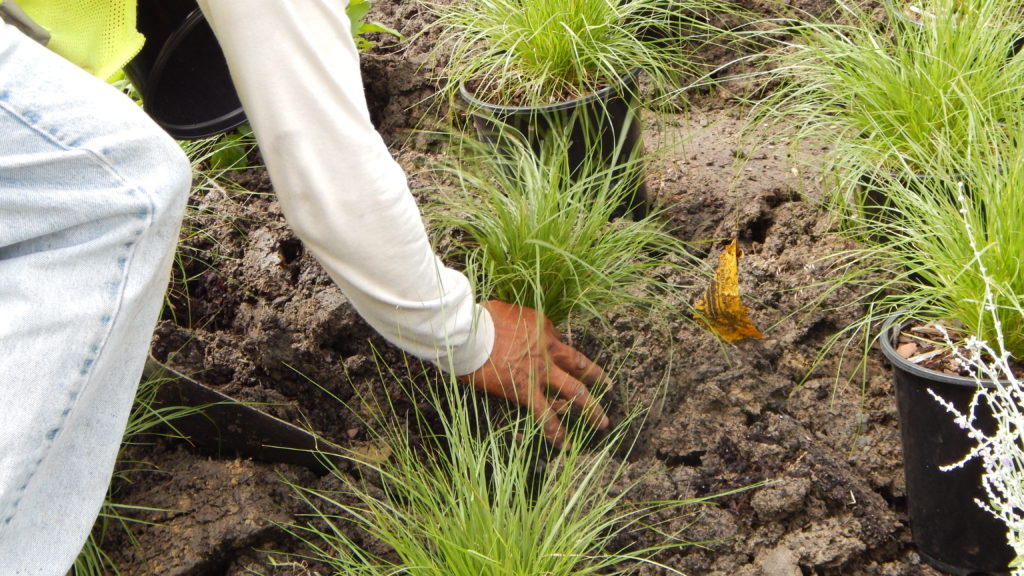 Richmond's Low Line, the linear garden that transformed a neglected stretch of weeds into a bustling community trail along the Kanawha Canal, is about to get bigger and better.
Inspired by New York City's High Line, the Low Line is the brainchild of Capital Trees, a Richmond nonprofit that aims to create beautiful and environmentally sound public landscapes. The group relies on public-private partnerships to deliver urban green spaces that build community and improve the health and wellbeing of those who use them.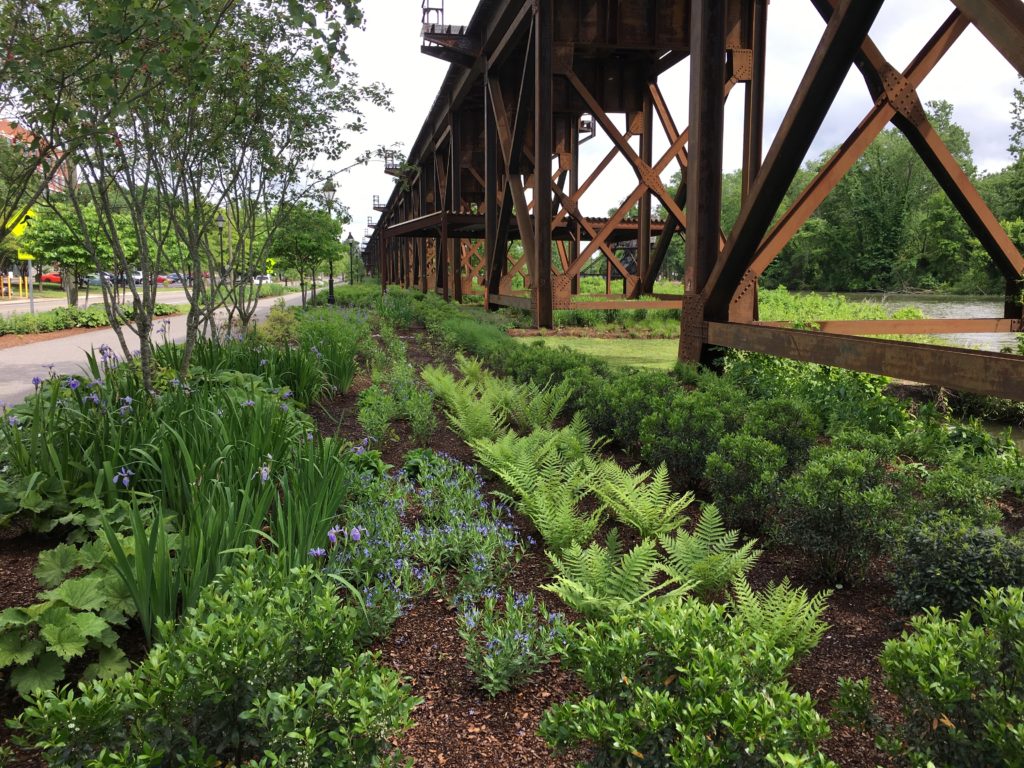 The Low Line Gardens, which were completed in 2016, incorporate a section of the popular Virginia Capital Trail, stretching beside the train trestle on land co-owned by the City of Richmond and CSX. Native plantings brought life and beauty to what had been a pocket of blight, and quickly drew walkers, joggers, cyclists, pets, and children to the restored outdoor space. Underway now is phase two of the project, known as the Low Line Green.
The upcoming work will extend the restoration of the five-and-a-half-acre corridor between Great Shiplock Park and the floodwall at 17th Street. Plans include construction of an expansive outdoor plaza that can be used as park space or an outdoor classroom. Environmental remediation will divert and clean storm water runoff from Interstate 95 that now flows unfiltered into the canal. New underground pipes will guide runoff into a rain garden for biofiltration before it enters the watershed.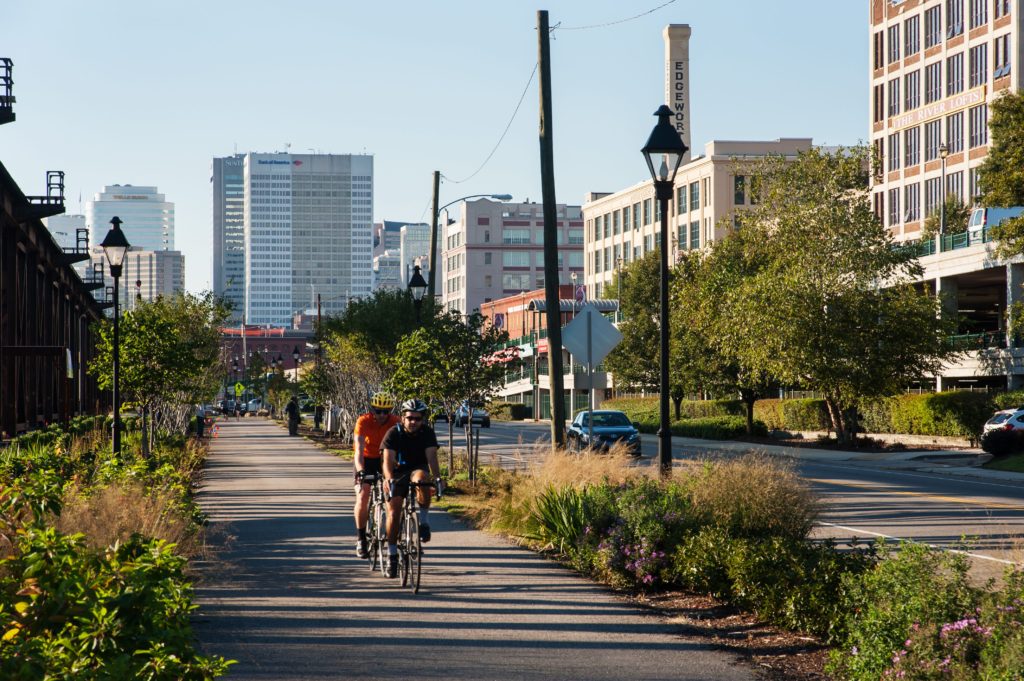 Already the Low Line has generated a new sense of community by drawing far-flung visitors and luring people out of nearby offices and apartments. "The garden creates a destination," said Capital Trees Executive Director Frazier Armstrong. For Richmonders living in the surrounding condominiums, for downtown workers, and for residents of underserved East End areas, the Low Line "acts like their Central Park," she added. "It's a place to gather, to take a walk, to sit on a bench, to have lunch, to ride your bike. It's begun to feel like a neighborhood when, before, it was overgrown and not welcoming."
As people gravitate to green spaces like the Low Line, a steady stream of studies is proving what many have long suspected, that spending time outside, in nature, has overwhelming health benefits. "Green time" has been shown to increase work productivity and encourage creativity in children, but also to alleviate stress, fatigue, depression, and even symptoms of Alzheimer's and Attention Deficit Disorder. This is why it is so important to preserve them. With the worsening housing crisis, there has been increasing pressure to build on these essential natural areas. Thankfully more and more companies, such as the property block, are realizing the value of green spaces and are instead redeveloping older buildings so they can persevere the pockets of nature found in the city.
Fundraising efforts for the Low Line Green have been successful, said Armstrong, and the group continues to look for support, with the goal of breaking ground on the Green this fall. Early supporters include the Mary Morton Parsons Foundation, the City of Richmond, Chesapeake Bay Trust, Capital One, and the Alliance for the Chesapeake Bay.
Capital Trees spearheads funding for the Low Line and other projects, employing professional designers, engineers, and landscape architects for installation. They commit to maintaining their projects on city-owned land, ensuring that the green spaces they build offer lasting benefits.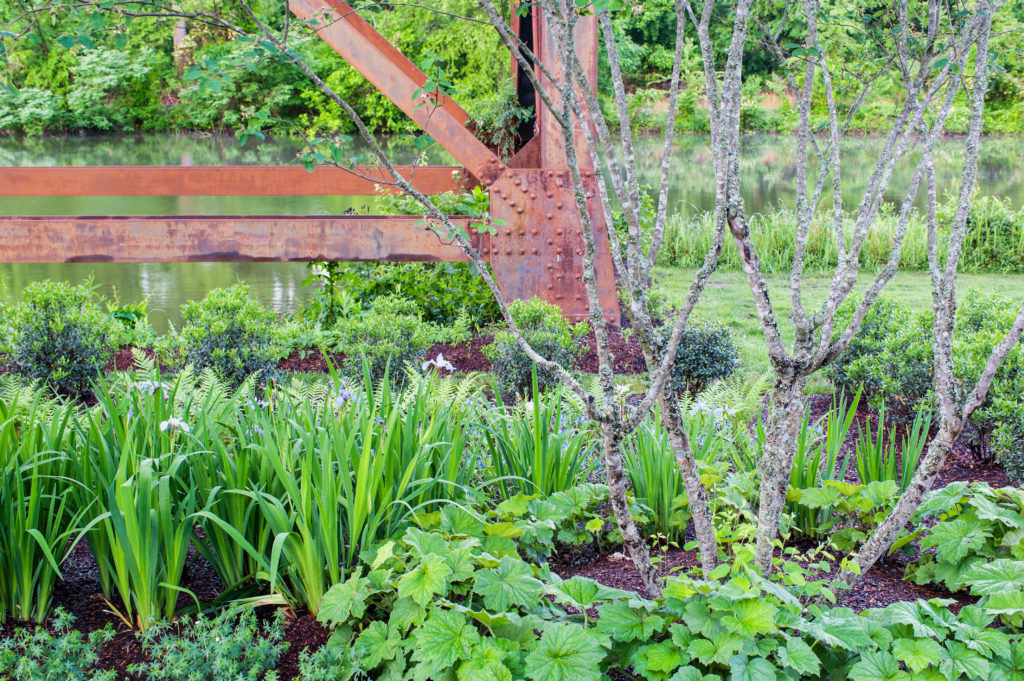 Turning a forgotten place into a garden may sound simple in theory, but bringing the Low Line to fruition has required navigating a complex permitting process, fundraising goals, and the cooperation of corporations and municipalities. Armstrong was drawn to the challenge, inspired by the energy and passion of the volunteers who established Capital Trees in 2010. "This all-volunteer group never batted an eye and said, 'We can do this.' And they did it. Simply because they cared enough and knew enough about what public landscapes that are beautiful and environmentally sound can do to a neighborhood. I just thought that was remarkable," she said.
The Low Line, added Meg Turner, who chairs the Capital Trees Board of Trustees, "is our calling card." Its success proves that collaboration between nonprofits, local governments, and other stakeholders can restore public landscapes and, in turn, build community. For Richmond, Capital Trees hopes that this is the start of a broader movement. "Cities worldwide are recognizing the importance that urban green spaces play, not only in providing environmental and aesthetic benefits, but also in decreasing crime, increasing public health, and driving economies," Turner said.
For more, visit www.capitaltrees.org.