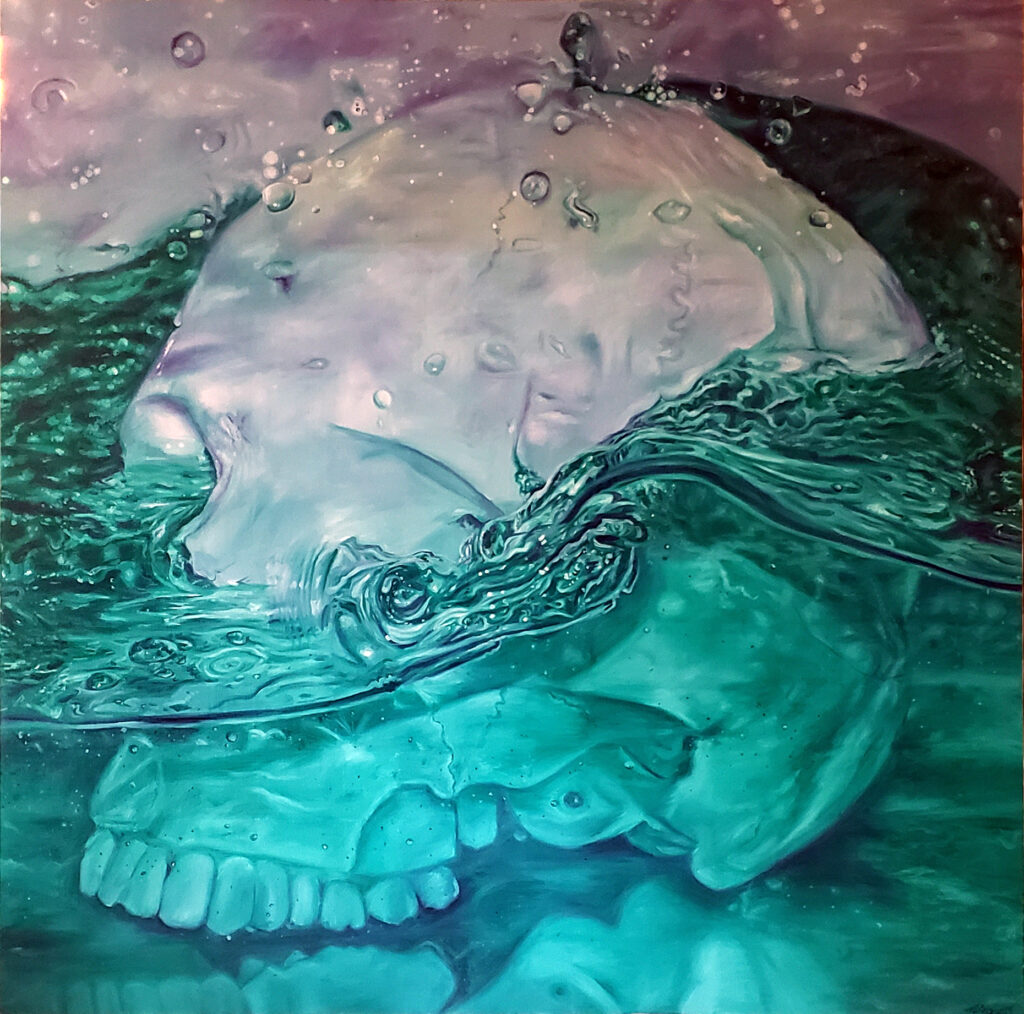 Nico Cathcart, a Richmond based artist, is using her latest body of work to remind us that we're all tied to the earth. Titled Symbiotic Systems, Cathcart's new exhibit is currently on display at the Cultural Arts Center's Gumenick Family Gallery until November 8. The exhibit, which is free to view and open to the public, explores the connections between humans and the species that populate the earth. 
Throughout Cathcart's new exhibit, the adverse effects of climate change and pollution on pollinators, oceans, and birds, is evident and challenges the viewer to pay attention to the changes happening in the world around them. Cathcart also explores the connections between species through paintings and immersive installations that feature oceans, rivers, fields and the sky.
Cathcart is a Canadian-born muralist, artist, sign painter, and curator whose work revolves around themes of intersectional feminism and environmentalism. She was recently honored as one of Virginia's "Agents of Change" by the Virginia Museum of History & Culture. As someone in the process of going deaf, she uses birds in her art to address her disability. She is an outspoken advocate for equal representation in a male-dominated industry. Cathcart aims to inspire girls to be unafraid of barriers. Her large-scale public murals – which appear around Richmond and in other cities – address social issues and inspire activism.
For more information, including a schedule of upcoming exhibits at The Cultural Arts Center, visit www.artsglenallen.com or call 804-261-ARTS.