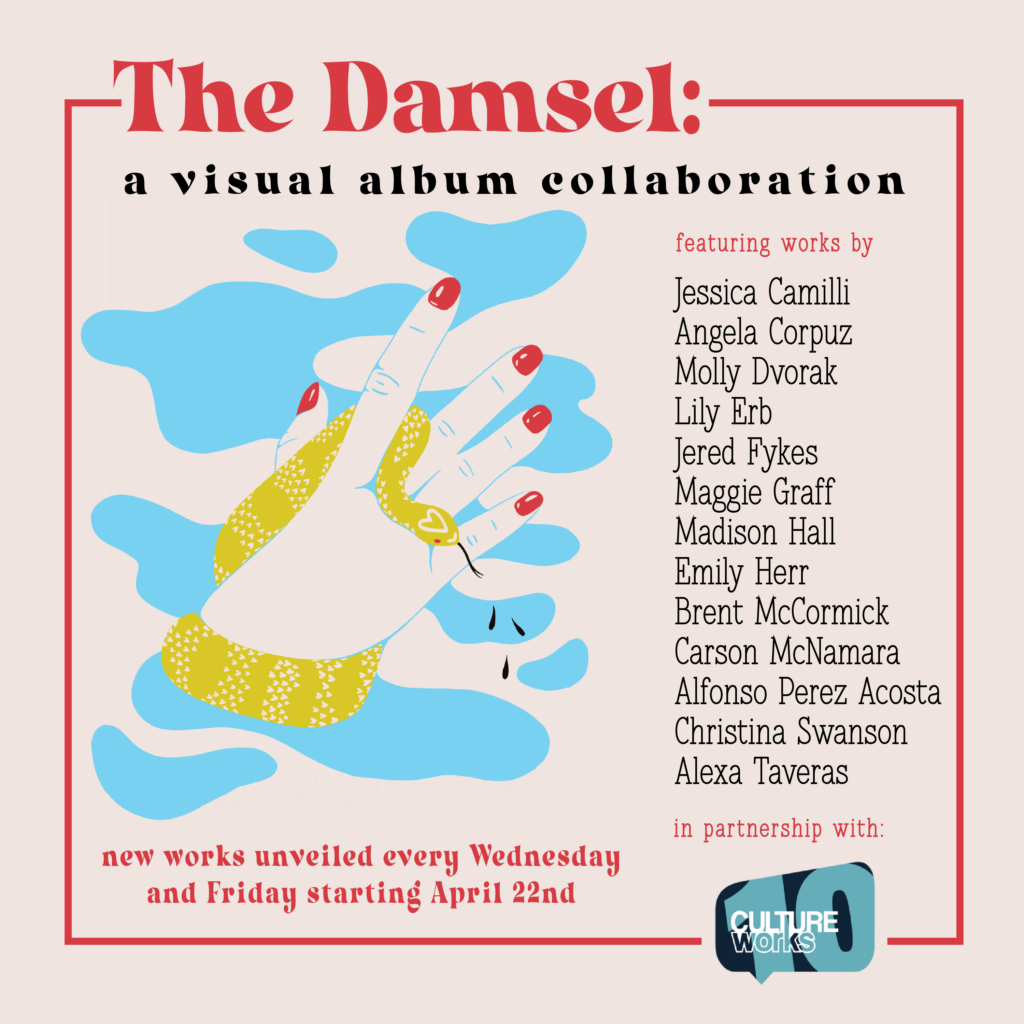 Thirteen Virginia-based artists have joined together to launch a digital exhibit inspired by a newly released album by Erin Lunsford as part of The Damsel: A Visual Album Collaboration. Starting April 22, new works inspired by a track from Lunford's album, The Damsel, will be released on Instagram every Wednesday and Friday from the artists. Each artist will select a favorite a track from the album and create a piece of art based on their interpretation of the song. 
The Damsel has been nearly eight years in the making for Lunsford who takes a deep dive into unrequited love, family forgiveness, and coming-of-age. Her storytelling is rooted in a deep history of family folk music that is highlighted by her poignant lyrics and unforgettable vocal prowess. The ironic title of the album is inspired by her personal growth and resolve to be a fierce friend, sister, daughter, activists, and woman. The group of artists celebrating the release of the album with their work will include local painters, photographers, illustrators, sculptors, and more.
Richmonders can support the participating artists by contributing funds via Venmo or Paypal accounts or by purchasing prints of select works. In addition to the visual album collaboration, the participating artists also hope to support and spread awareness of the COVID-19 Arts and Culture Relief Fund, which provides financial assistance to professional artists of all disciplines throughout the Richmond and Tri-Cities region who have lost income from cancelled paid creative opportunities during the Coronavirus pandemic.
To support the initiative, follow the participating artists here: