Topgolf Richmond continues to swing big in the Greater Richmond market with the addition of a 14-hole mini-golf course that recently opened at its 2308 Westwood Avenue entertainment complex. The Richmond location was opened in October by Topgolf Entertainment Group, a global sports and entertainment community that offers approximately 100 million fans unique experiences that expand far beyond just golf.  Here in Richmond, Topgolf offers 72 climate-controlled hitting bays on three levels, a full-service restaurant (think flatbread pizzas, gourmet burgers, shareables, and brunch), a full bar with craft cocktails, complimentary pool tables and shuffleboard, over 200 TVs, an outdoor eating area with games, private event spaces, and the newly opened mini-golf course that sits just outside the venue. It's a great place for people to have fun and even get some little ones practicing their golf swing before taking to the main pitch. They'll be searching for the best putter grip as soon as possible so they are ready for any game.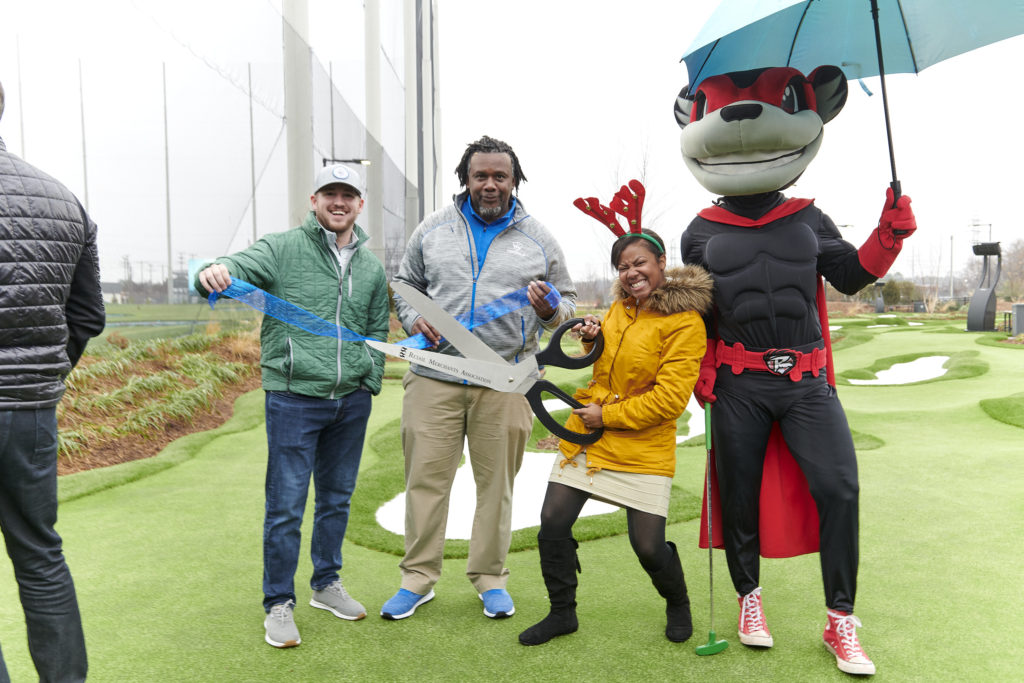 "It's the new generation of mini-golf…we call it golf art," explains Dominic Nappi, founder and president of Back Nine Greens, one of the oldest and most experienced design teams offering artificial grass putting green systems and synthetic landscape turf. 
"The exciting part about working on this golf course was being able to take the elements that you'd normally find on a regular course and shrinking them down to a mini-golf version," adds Shane Whitcombe of Burton Golf Designs, a leading golf course design company that has created over 35 world-class golf courses around the globe.  Whitcombe points out that one of his favorite elements on the Topgolf Richmond mini-golf course is the first 7 holes that are ADA compliant and fun to play at every skill level while the back 7 increase in complexity.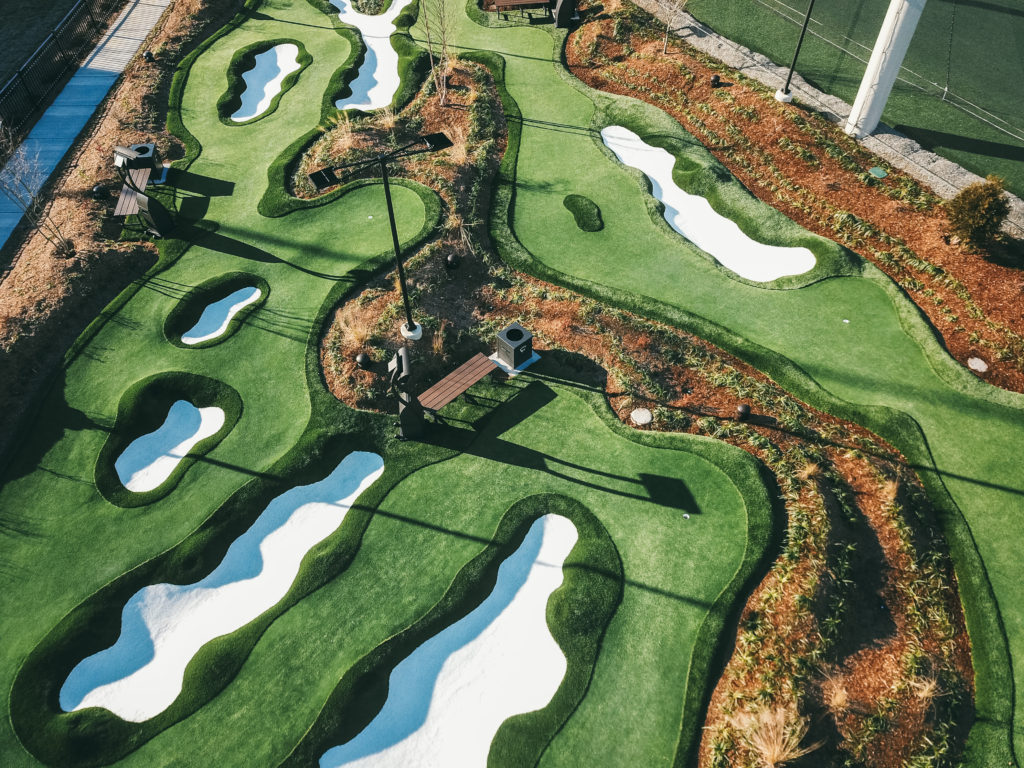 The new 14-hole course makes Topgolf Richmond, which occupies 9 arches in Henrico, the only golf entertainment venue of its kind in the Greater Richmond area to offer miniature golf combined with a chef-driven menu, craft cocktails, and technology. In addition to mini-golf, the entertainment venue serve as Topgolf's first location to have a Topgolf Swing Suite inside its complex, providing an immersive social experience in a comfortable lounge setting to play and enjoy food and beverage. With a massive screen and selection of virtual games (including famous golf courses, baseball, hockey and zombie dodgeball), the Topgolf Swing Suite provides a one-of-a-kind simulation designed for golfers and non-golfers alike. 
"The Greater Richmond area is an important community for Topgolf as we continue to create moments that matter at venues throughout Virginia. Topgolf Richmond represents a bold and purposeful approach to growth in Virginia's capital," says Topgolf Chief Executive Officer Dolf Berle. 
Photos by Nick Davis and James Loving.