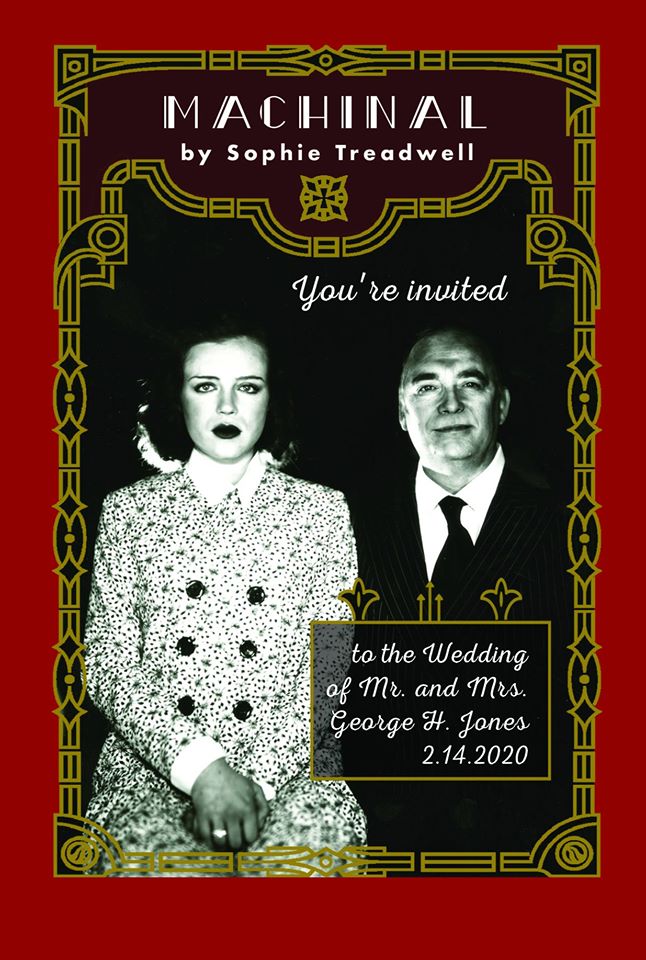 VCUarts Theatre recently distributed mock invitations (pictured) to the coldest wedding of all time—the Opening Night of Machinal on Friday, February 14th. Machinal, the landmark American Expressionist play, was inspired by a true criminal trial involving a Queens housewife, Ruth Snyder, accused of killing her husband.
Machinal was written in 1928 by Sophie Treadwell, a feminist, journalist, novelist and playwright known for pushing the boundaries. Treadwell saw firsthand the skewed tabloid perspective of Ruth Snyder presented by the media during her trial. In Machinal, Treadwell uses Expressionism to explore the inner emotions and mental illness of the main character, the Young Woman, as opposed to the one dimensional, salacious portrait of Snyder presented by the press.
Machinal is the story of the Young Woman's attempt to escape from the mechanized grind of a patriarchal society and the violence that results. Although written in the 1920's, many moments of her struggle as a woman—a daughter, wife, and mother— still resonate today.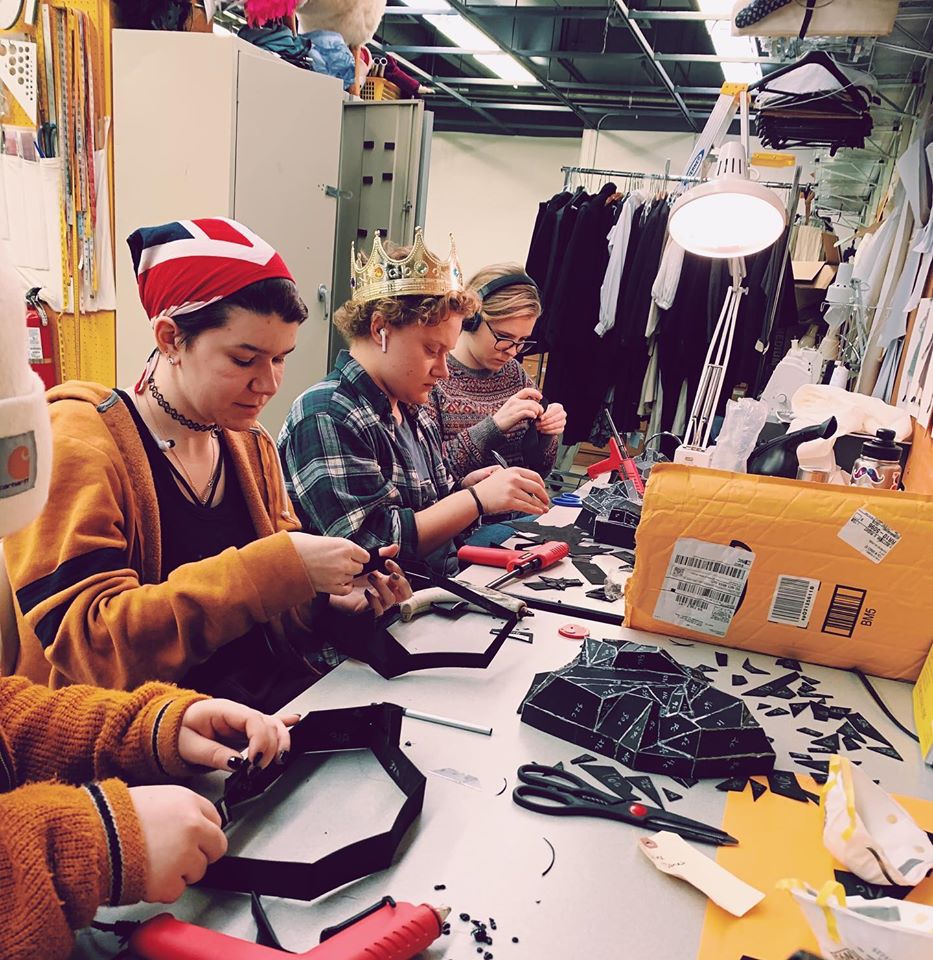 Co-directed by Keith Byron Kirk and Dr. Jesse Njus, Machinal, which runs through February 23rd, offers a chance for Richmonders to experience VCUarts Theatre. As part of VCUarts, the top ranked public school of arts in the country, VCUarts Theatre serves as an accredited institutional member of the National Association of School of Theatre with prestigious faculty and alumni working in all aspects of Theatre.
Ticket prices range from $5 to $18. Discounts available for Valentine's weekend, students, seniors, and VCU faculty/staff/alumni. Tickets can be purchased at https://www.showclix.com/event/machinal or through the VCUarts Theatre Box Office located inside the Singleton Center.
Box Office hours are Monday/Wednesday/Friday 10:00am – 4:00pm and Tuesday/Thursday 11:00am-1:00pm.
Machinal has a run time of 90 minutes without an intermission.