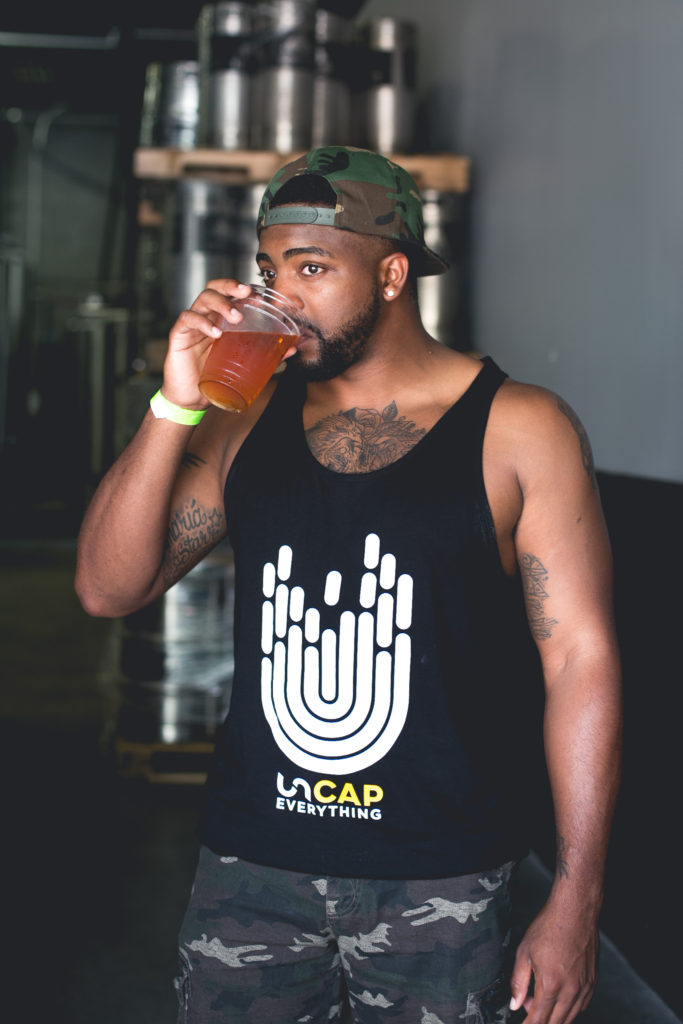 Eric Jackson is on a mission to uncap everything in RVA. A recent Atlanta transplant, Jackson is known in craft beer circles for his popular blog, Uncap Everything. Having landed in Richmond earlier this year, Jackson wasted no time getting to know all things beer, art, and culture in the river city. And he's about to raise a glass to a new adventure.
"Uncap Everything was originally, and for the most part remains as such, a documentation of my journey through beer," explains Jackson. "At its core, it is simply research on one of the world's oldest and most loved beverages." With the blog's momentum growing, and Jackson now firmly planted in RVA, he is unveiling plans for future growth that will impact diversity in Richmond's growing beer community.
"Now, I'm getting to a place where Uncap Everything, as a brand, is looking to partner with restaurants, festivals, and bars to help and assist in curating menus, tastings, trainings and events. This rolls right into our next venture — The Capsoul Collective, founded by myself and Ty Murdaugh. We are a group of individuals whose focus is to energize and diversify taprooms," says Jackson.
To get started, Jackson launched the Capsoul Podcast on May 17 in an effort to build community through service and love for craft beer. During the first episode, which is sponsored by Richmond Grid, Jackson and his co-hosts offer an engaging conversation over beer about not only what they're drinking, but also their hopes, dreams, and thoughts on the Richmond community and beyond. In between beer news, the podcast weaves in the themes of art, music, fashion, and life. Through the platform, Jackson hopes to bring everyone to the table to address diversity and enjoy a good beer together.
"Breweries, over all, can do better with their sense of diversity. I think we are living in a climate where this is extremely important and if breweries aren't aware of the growing focus on diversity, they are losing out on an entire market of individuals. It takes more than throwing select genres on your playlist, it's about the investment and ongoing relationship with the surrounding communities, outside of the normal."
In order to move beyond simply talking about diversity, Jackson is putting his mission into action starting next week in Richmond and surrounding areas through the launch of a monthly Capsoul Hop Crawl. On May 24th, Jackson has curated the first in a growing list of experiences around craft beer and conversation. The debut event will be hosted at Väsen Brewing in Scott's Addition where Capsoul Hop Crawl participants will be treated to four sample beers, a private tour, guided tastings, a crawl guide, and curated playlist by the Capsoul Collective. In addition, guests will receive a Capsoul glass during the event.
"If you've ever wanted to visit a brewery with a group of people that share in not only your love of craft beer, but dope music, vibes and conversation, then this is the Hop Crawl for you," says Jackson.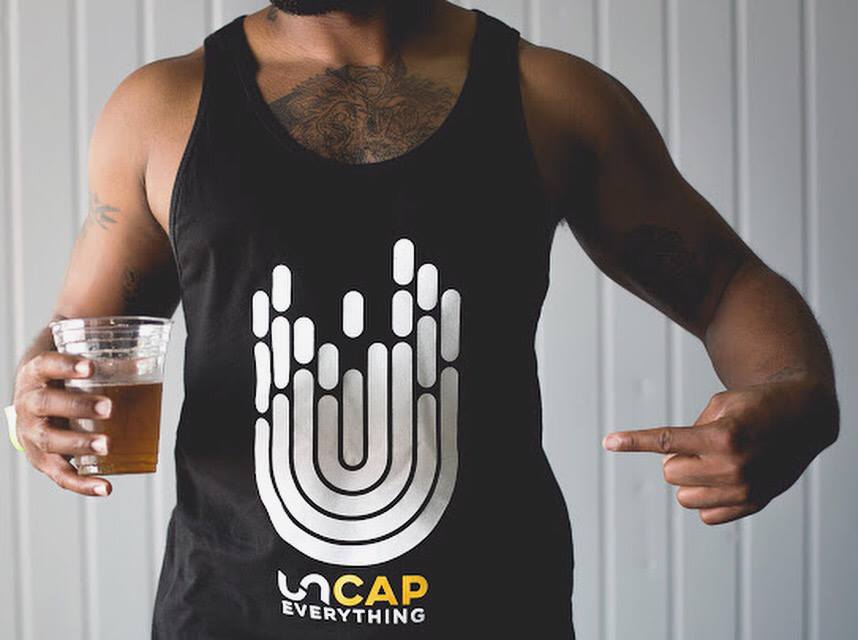 Through events like Capsoul Hop Crawl and the podcast, Jackson plans to celebrate the local brewing scene and to encourage a wider audience to begin to explore it. "One of the most exciting parts of the Richmond brewing scene is that, for the most part, it's still new. Some of the most popular breweries in Richmond have just celebrated two or three year anniversaries," says Jackson. "I think we are in a prime time to witness those breweries that not only make good beer, but are one with the community, remain true and consistent and are able to stand out from the rest."
As the Capsoul platform continues to grow, Jackson plans to add a magazine component as another avenue to tell stories around beer and community. Between a variety of Capsoul experiences, Jackson will also contribute articles to Richmond Grid magazine as the newest beer and culture writer.
Make sure to check out Jackson and the Capsoul Collective on Instagram, Facebook, and Twitter, @wearecapsoul. Listen to the podcast here. Read his latest beer reviews at www.uncapeverything. Keep up to date with Hop Crawl events and other happenings at www.wearecapsoul.net. And sign up for the first Capsoul event here.